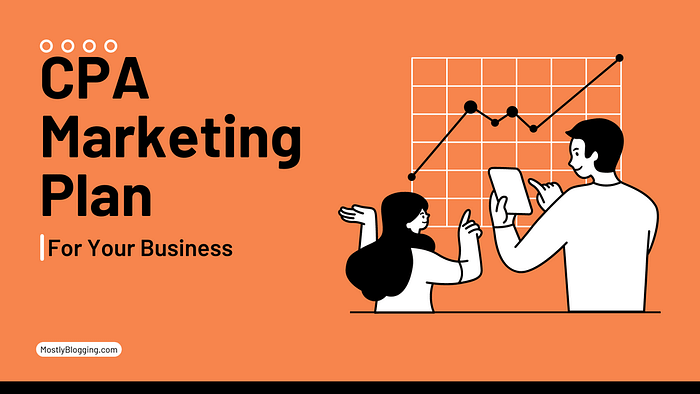 Do you know the rules for making your own CPA digital marketing plan?
In order for your business to grow and develop, you need to make a clear and consistent plan.
Only by having a guideline in front of you, it is possible to understand what you should do in the future.
"CPA" stands for "Cost Per Acquisition."
By reading this post, you will learn how to make a universal marketing plan. You will also discover the advantages of making a CPA digital marketing plan.
Such a plan will allow you to develop the best CPA network and attract new audiences. You will need it for any type of business.
Let's start by discovering tips for formulating a generic marketing plan and then explore the advantages of a CPA digital marketing plan.
Basic tips for making a marketing plan
There are several universal recommendations that will allow you to make a quality and effective marketing plan.
For example:
Define a goal. You can use the SMART system for this. Don't set goals that are too complicated or far-reaching. Decide what you want to achieve by the end of the year or a certain stage. The goal should be feasible and realistic.
Evaluate the current state of affairs. For example, study what your competitors offer and what their strengths are. You should also take into account what channels they use to broadcast their information. This will allow you to choose the most effective promotion method for your company.
Identify your target audience. This will allow you to understand who exactly you are selling a particular product to. It is important to realize what consumers expect, what their requirements for the product are, what kind of service they need.
Describe the work of the company. See how it should be set up, what customers will get, what are the main characteristics of the product produced, how are they fundamentally different from what competitors offer. This is also important to understand your pros and cons.
Do a SWOT analysis (Strengths, Weaknesses, Opportunities, Threats). This is actually a continuation of the previous point. You need to assess your strengths and weaknesses. In addition, you need to consider the potential risks in the economy, including those that do not depend on you directly.
Draw up an action plan.
Based on your analysis, you need to structure your future activities. For example, you should decide which channels should be used to promote the brand's work, and what to change in the current business processes. When making adjustments, it is important to keep in mind that the ultimate goal will be your result for the year.
Even small changes may have a positive effect on the company's work. For example, they can attract new clients, and conclude profitable deals.
Promotional Strategies
What strategies should be used for the promotion of goods and services?
The modern audience is very demanding, so banal advertising is not suitable for it. As a result, the first advice that can be given is that the content should be personalized. It is important that the end consumer sees that it is the product he needs. You should have a detailed picture of the customer from their age to their hobbies. You have to take into account demographic and social characteristics.
Remember that clients appreciate a personal approach. You can offer them a corporate domain, an e-mail address.
Other important recommendations include:
Use data analytics. Such information will allow you to summarize and systematize ideas with the simplest visual means. Thanks to this, some decisions on business development will be clearer and more understandable. Technology doesn't stand still, so you can use many popular programs to visualize and get information in general. These include Google Analytics (free) and Power BI.
Use videos in your advertising. These days, it's the small clips that get the attention. In addition, they can be successfully placed on almost all platforms. You just need to correctly create the concept of the video, so it finds a response from the audience.
Launch a podcast. This may seem like an unexpected offer to many people. However, the fact is that podcasts are very popular now. Besides, the potential customer can learn about your product or service in a convenient format.
The main thing is to integrate the product correctly and tell the audience about it. At the same time, modern buyers appreciate it very much when advertising is not intrusive. Therefore, you will need to come up with a concept of how exactly the information should be placed so that it finds a response.
Advantages of CPA Digital Marketing
What are the main benefits of CPA marketing?
It is quite easy to explain the popularity of CPA marketing. It has been used for more than a year, so there are up-to-date guidelines on how to implement and conduct all procedures.
The advantages of CPA Digital Marketing are
Economic profitability. Payment is made for the action. Therefore, this promotion strategy is effective and inexpensive.
Attracting new traffic. Moreover, this does not have to make any special efforts.
Possibility to delegate a part of marketing tasks to a third-party specialist.
Attraction of traffic from different sources. And it often generates a very fast growth of the audience.
Increasing the presence of the brand in the Internet space. Your company or service will be constantly talked about. It will be perceived not just as advertising, but as part of everyday life.
All this makes CPA digital marketing so rational and in demand.
For instance, it is suitable for different spheres. It can be used primarily by small companies.
However, if a large brand wants to achieve visible results or a noticeable change in strategy, CPA is also a good idea.
If we single out the spheres in which this format of promotion has proved itself from the best side, it's tourism, finance and online sales. In most cases, it is possible to attract retail customers who are focused on the purchase of goods or services.
Wrapping Up: CPA Digital Marketing
All this and makes this type of marketing relevant to many companies, which also work on the Internet.
By reading this post, you received a generic marketing plan and learned the advantages of a CPA digital marketing plan.
Readers, please share so marketers discover this article about the benefits of CPA digital marketing.