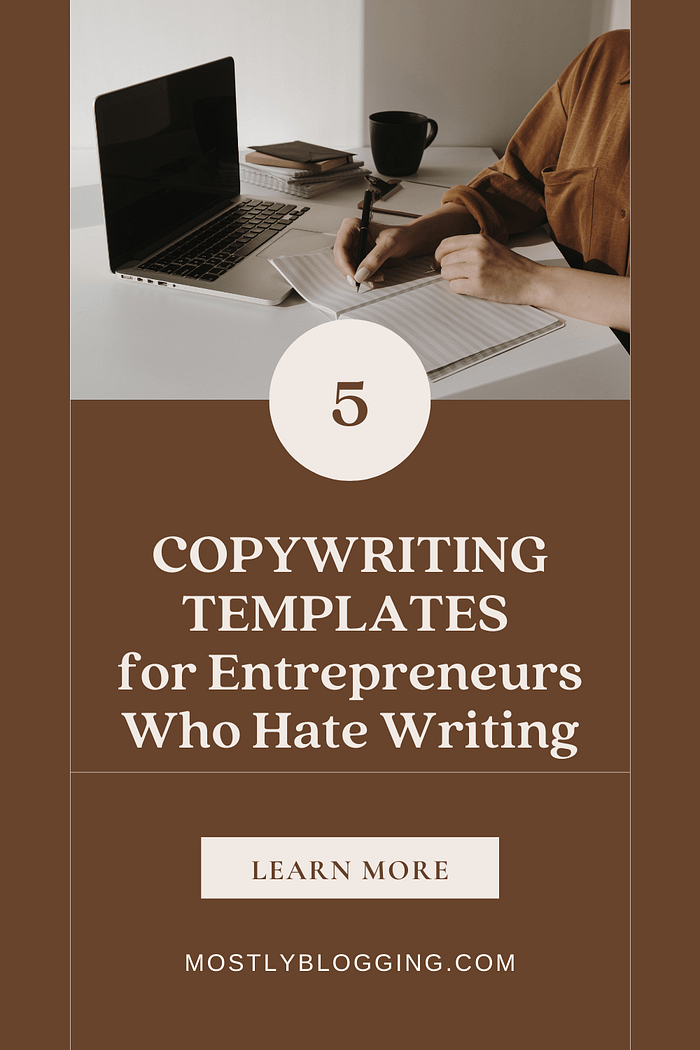 Do you need a copywriting template?
There are advantages to having a copywriting template:
Marketing is challenging.
Marketing is confusing.
Marketing is competitive.
The competition for consumers' attention is going to become even fiercer. In fact, according to the US Bureau of Labor Statistics, the marketing industry is projected to continue to grow.
You know you have a life-changing product or service, but you can't see why others don't see it too.
Why is your target audience buying from your competition?
What do your competitors have that you don't?
They have a copywriting template.
The template works as a resource that tells you what to write in each part of your marketing copy.
By reading this article, you get "power words" to use in your marketing copy and email subject lines. You also get to choose the best copywriting template for your purpose. In addition, you get examples of copywriting strategies you can follow in your own marketing. Next, you get free copywriting tools.
After reading this guide, you can choose as well as customize a copywriting template that works as an action plan to increase conversions and income.
Get ready to invigorate your website copywriting.
Which copywriting template will you find the most effective? Let's find out.
Why You Need a Copywriting Template
Improve Sales
Writing marketing copy is one of the best day jobs of writers. However, trying to read the minds of consumers is difficult at best.
I was recently asked to name a skill I need today that I wish I'd learned in school.
I responded: I wish I'd learned to write copy that sells. For instance, words that appeal to FOMO, Fear of Missing Out, would be an enormous help to me or any marketer.
It's human nature not to want to miss out, so appealing to FOMO just makes good marketing sense. However, knowing to use words like "Going Fast!" and knowing how to incorporate those words into language so they sound natural and not spammy is an art I wish I'd learned in school.
Before you start content writing, ask yourself, "What will my readers identify me with?
Writers are identified with their writing style. As a writer, you should develop a unique style in a specific content niche that makes your writing stand out.
Many elements go into writing styles, such as niche, choice of words, language, audience, size of articles, content type, and more.
When you have a copywriting template, you follow a structure that organizes your copywriting.
Your readers will appreciate your clarity, the information, and the manner in which the information is presented. A unique style with entertaining and informative content will give you return traffic to your content.
Boost Email Open Rates
You need your email to land in the inbox. If your emails don't land in the inbox, and they go to spam, there will be repercussions.
First, your traffic will drop since people rarely check their spam folders. They won't even know you sent them your article if that's what you included in the email.
Next, your income will drop. If you emailed offers of new launches or discounts, again, people won't see your offers because they'll land in the spam folder which normally people don't check.
Also, your email open rate will drop. This tells Gmail or your mail carrier that your mail is spam which leads to more emails landing in spam.
Using the power words in the next section is how to better ensure the emails land in the inbox and not the spam folder.
FOMO: Appeal to the Fear of Missing Out
Appealing to the Fear of Missing Out works wonders to compel people to take action.
Humans, who are competitive by nature, have a fear of missing out.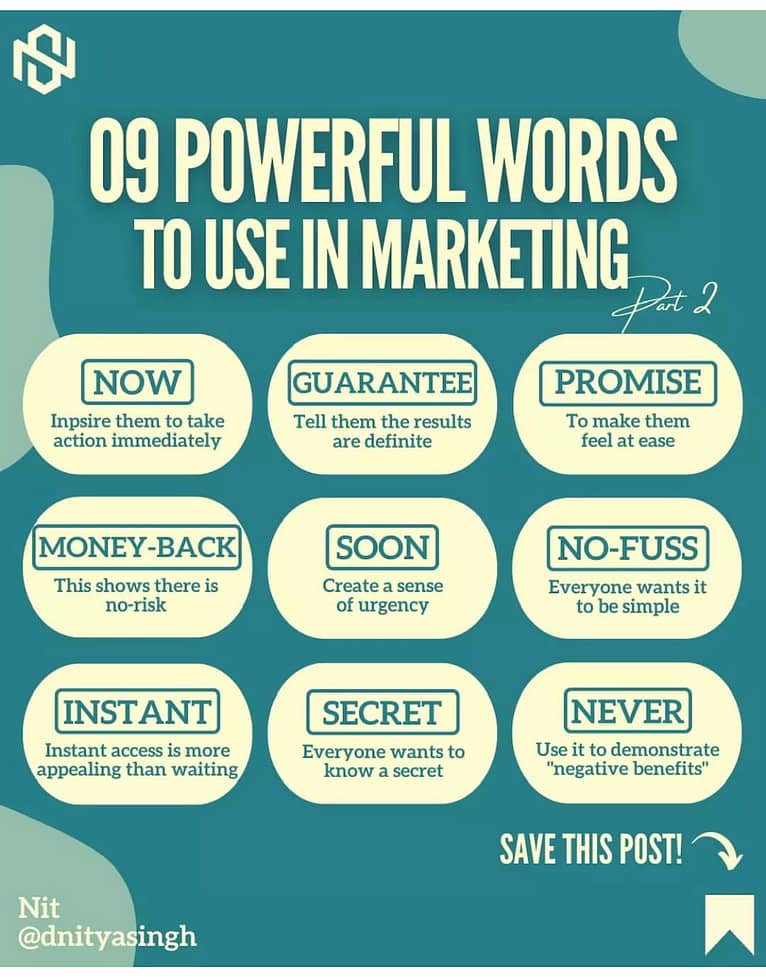 Content marketers know they need to use powerful words to inspire people to act.
However, here's the deal:
Many don't know which words to use. Do you?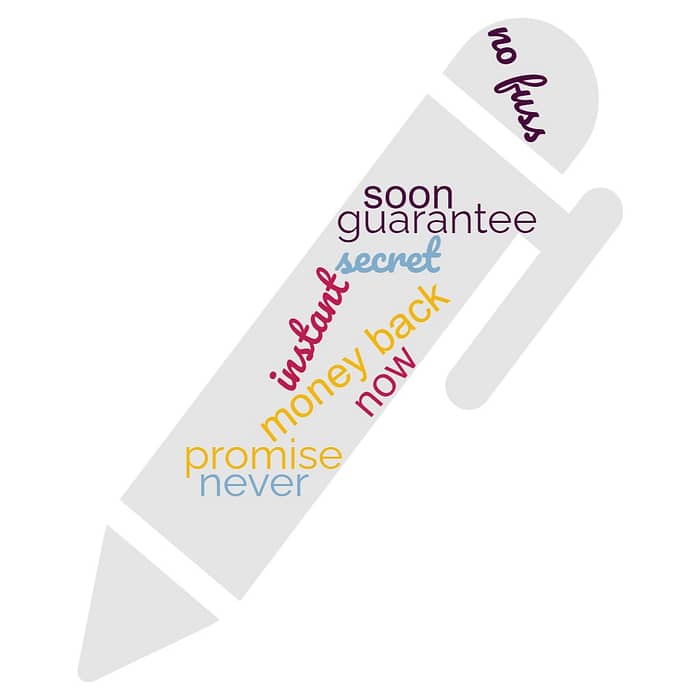 When you use these words in your marketing copy, people are compelled to take action.
As you see, you now have these powerful copywriting words and phrases in both an infographic and a word cloud.
One important note though…
Make sure when you use these words, you mean them, or else you are using clickbait and the results will backfire. Consumers will leave and not buy from you. However, if you can keep the promise these words convey, there is no downside for the consumer to buy from you and sales will increase.
Before we move on to choosing a copywriting template, one of these marketing power words deserves special discussion.
Can you guess the word?
It's a… secret!
Sorry, I couldn't resist.
Marketing instructor Derek Videll explains that the word "secret" is so effective to use in marketing, he actually puts the word in a special box in his marketing graphics.
Look: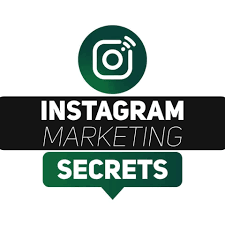 Let's explore a combination of these power words to see them in action:
How to Achieve INSTANT Marketing Success, 4 Ways
How to Create a Winning Marketing Campaign NOW, 4 Ways
How to Boost Your Sales with 9 SECRET Words
Can you guess how the CoSchedule Headline Analyzer scored each of these?
How to Achieve INSTANT Marketing Success, 4 Ways – Score of 75
How to Create a Winning Marketing Campaign NOW, 4 Ways – 82
How to Boost Your Sales with 9 Secret Words – 76
USP: Have a Unique Selling Proposition
You need a USP, Unique Selling Proposition.
If your product does not solve pain points in a unique way, no amount of power words or copywriting techniques will help you.
Now we are going to take the power words and put them in a copywriting template. Using the template enables us to know where to use them in our copy. By having the copywriting template, we get a resource that enables us to remember to use the words.
AIDA: Attention, Interest, Desire, Action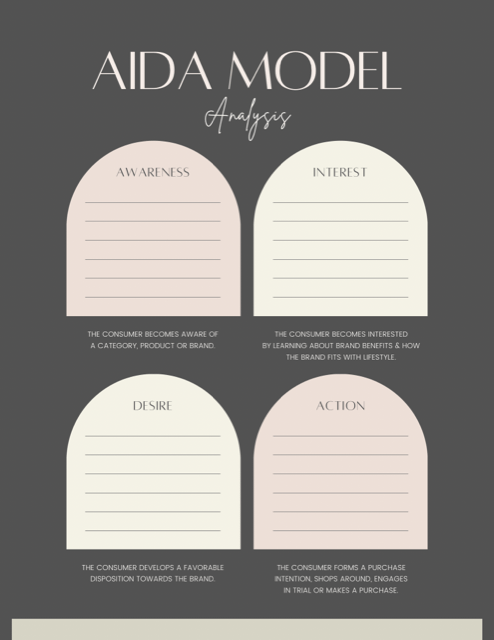 The AIDA Copywriting Template can be viewed in the form of a sales funnel:
Attract: Attract the consumer's attention.
Interest: Grab the consumer's interest.
Desire: Use the power of copywriting words in this post to increase the consumer's desire for your product or service.
Action: Explain how to make a purchase.
Let's look at the AIDA model in action:
Here is an example of how I used the AIDA marketing funnel on Instagram:
Attention: I used the Countdown Sticker on an Instagram story to launch my new Blogging Academy marketing course.
Interest: I used the "power" copywriting words on my story to increase interest in my course.
Desire: Once Instagrammers turned on the Countdown, I went into their DMs and introduced myself and my course. Once again, I used the power words.
Action: When they wrote back with inquiries, I explained how they could purchase the course.
Related Reading: You can also get Instagrammers into your sales funnel with an Instagram Landing Page.
PAS (Problem, Agitate, Solution)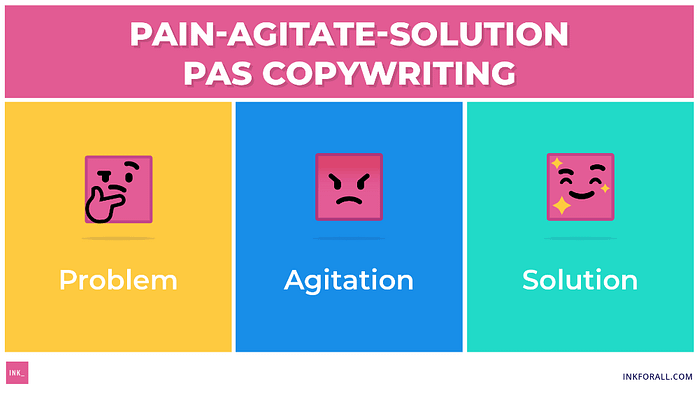 AIDA vs PAS
In contrast to the AIDA marketing funnel, the PAS model only has three sections: State the problem, agitate the consumer by making the problem seem worse, and describe the solution which your product or service provides.
Problem: What are your audience's day-to-day struggles? What are their pain points?
Agitation: Show your audience you understand how upsetting this problem is. Make the problem seem worse than you did in the first section of your copywriting template.
Solution: Explain to your reader why they need your product or service to solve their problem.
PAS Copywriting Framework Example 1
Here is an example of the PAS model used by the Freshworks Software Company.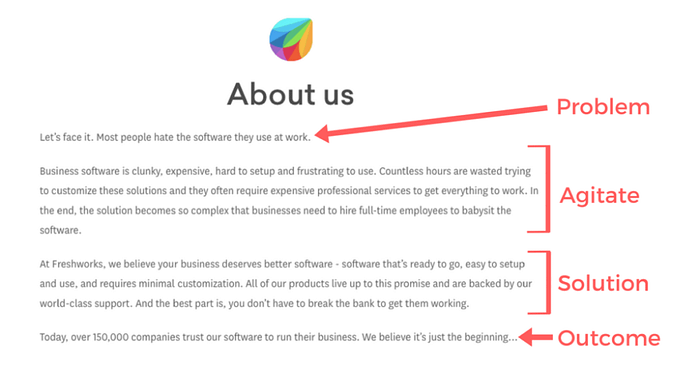 Problem: People hate the software they use at work.
Agitate: Business software is clunky, expensive, hard to set up, frustrating, and a waste of time.
Solution: Freshworks provides software that is ready, easy, and cost-effective.
PAS Copywriting Framework Example 2
Next, the Mostly Blogging article that explains what to do if TikTok suspended your account also follows the PAS copywriting framework.
Problem: Getting your TikTok account suspended is stressful.
Agitate: You spend countless hours trying to learn how to grow on TikTok just to find your time has been wasted because the site closed your account.
Solutions: Appeal, outsource, or start over with a new TikTok account.
Types of Copywriting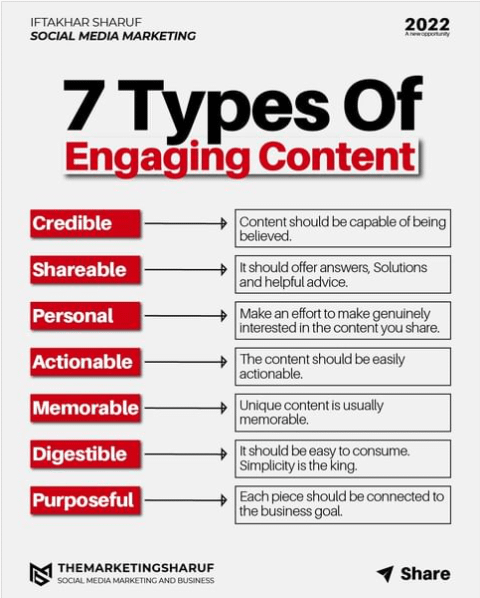 Do you know the difference between copywriting vs content marketing?
There is a definite overlap.
The copywriting framework ensures that consumers get educated about the brand. At the same time, the content marketer tries to use powerful copywriting to market the products and services of the brand.
When you use the above copywriting template, you ensure your writing has a purpose.
Marketing Sharuf stresses that there are seven different purposes for copywriting as shown in the infographic.
Customize Your Own Copywriting Template
You can tweak any of the templates described above to make your own copywriting template that works for your business.
For instance, when you create your copywriting template, include a foreign language. Foreign language blogs do well. For example, the Libero blog has a Domain Rating of 83 with over 10 million backlinks. The blog is in Italian.
Also, you can make a copywriting template that includes discussing personal experiences. They give you credibility if you actually have the experiences you discuss. Also, they make you relatable. For instance, I didn't write about How to Get Out of Facebook Jail until I ended up in Facebook Jail myself. That way, "inmates" would know I could understand the frustrations.
Copywriting Tools
Canva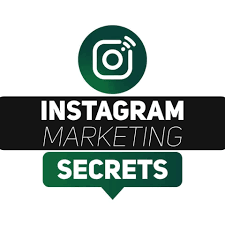 Earlier in this article, we explained that marketing guru Derek Videll believes the word "secret" is so effective in your marketing campaigns, he actually puts the word "secrets" in a special frame in his marketing graphics.
He uses Canva to make the shape. Here is information about how to use Canva frames.
QuillBot
You can see your copywriting and the QuillBot AI's copywriting side-by-side so you can compare and see which you want to use. I always find the AI's writing superior to my own.
You can read more about QuillBot in this QuillBot review.
HyperWrite
HyperWrite is always free while QuillBot has a paid plan.
Put your ideas in the copywriting tool and watch Hyperwrite compose an AI-powered masterpiece.
Read more about QuillBot and Hyperwrite in this article reviewing the best article rewriter tools.
Copywriting Template: Frequently Asked Questions
How can a beginner practice copywriting?
Put yourself in the consumer's shoes. Ask yourself what they want. What does anyone want? People want things that are guaranteed, easy, free, and time-saving. Put these words in your writing. Continue to brainstorm descriptions of what people want and practice writing using those "power" words until your writing sounds natural.
Wrapping Up: Copywriting Template
By reading this post, you learned the advantage of having a copywriting template and received five choices. You discovered the AIDA copywriting template, the PAS copywriting template, the Types of Writing copywriting template, and two ways you can customize a copywriting template to create a template that is right for you. You also received power words to use in your marketing copy as well as free copywriting tools.
Readers, please share so copywriters can boost their website copywriting success by using a copywriting template.
I look forward to your views in the comments section. Do you use a copywriting template? If so, which one?
Related Reading
Digital Copywriting: How to Write Strong, Persuasive Copy

Janice Wald is the founder of MostlyBlogging.com and co-founder of the Mostly Blogging Academy. She is an ebook author, blogger, blogging coach, blogging judge, freelance writer, and speaker. She won the Best Internet Marketer Award and the Best Blogger Award at the 2021 Infinity Blog Awards. Wald was also nominated as 2019 Best Internet Marketer by the Infinity Blog Awards and in 2017 as the Most Informative Blogger by the London Bloggers Bash. She's been featured on Small Business Trends, the Huffington Post, and Lifehack.