|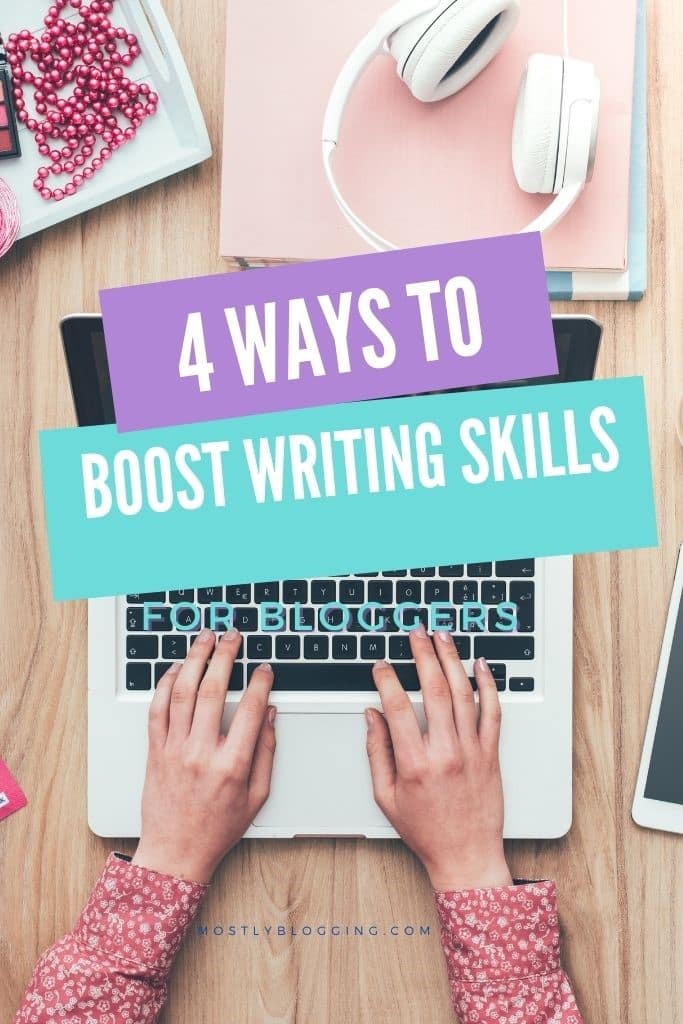 Are you looking to boost your content writing skills?
By reading this guide, you will discover content writing tips for beginners from a veteran pro blogger.
In addition, you discover why growing your content writing skills is vital and receive a 4-part action plan to improve your skills. By the end of this post, you will know how to start content writing.
Let's start growing our content writing skills.
Why You Need to Improve Your Content Writing Skills
Great writing engages.
The advantages of strong writing are clear: You want to educate and engage your readers. Educating is easy but engaging not so much.
Ryan Biddulph is a blogger who excels at both. He wrote a post about how to overcome Writer's Block. The topic has been examined by most blogging tips bloggers I would imagine. Hey, I even published a post about how to overcome Writer's Block.
However, when Ryan covered the topic, I was mesmerized, and a question came to mind. "How does one engage blog readers if you don't possess strong content writing skills?"
Let me show you some recent stats. According to 2021 data, 600,000 websites were created today alone. Obviously, these webmasters don't compete for the same readers, but this mind-blowing statistic gives you an idea of the type of competition you are up against.
How does one compete if you don't have strong content writing skills?
How do new bloggers develop a sense of accomplishment that comes from generating traction if they aren't exposed to content writing tips for beginners?
Ryan Biddulph is a master storyteller. If anyone is equipped to explain how to start content writing, it's Ryan.
Look at excerpts from his post that became the impetus for this article:
"Gliding through resistance is one form of tuition all bloggers eventually pay."

"Edging through resistance creates peace of mind, too. Nudging through obstacles makes for a more pleasing blogging journey."

"Feeling stabilized instantly clears your mind of obstacle-fueling fears."

"…knife through any blogging challenges."
Ryan is a blogging tips blogger who writes poetically. An oxymoron? This seems like a contradiction in terms.
How can we all boost our content writing skills in order to engage our readers instead of putting them to sleep from boredom?
How to Drive Blog Traffic if You Are Not a Highly Skilled Writer
Janice sent me.
Seriously; Janice lobbed the idea for this blog post to me via a kind comment she published on Blogging From Paradise.
She remarked how I write well. My writing style has changed quite a bit over the years. Rough and ready, to a bit more polished, to Plain Jane, search engine friendly, I show a wee bit of range.
Janice wondered: How can you succeed as a blogger if you do not seem to be a highly skilled writer?
Observing some top bloggers reveals one can go pro without boasting serious writing skills. I recall reading a top pro who published cut, dry, plain, simple posts not impressive in nature but quite impressive in driving traffic and profits.
He hit the mark and did nothing else.
Which brings us to the first idea to ponder….
Hit the Mark in Simple Fashion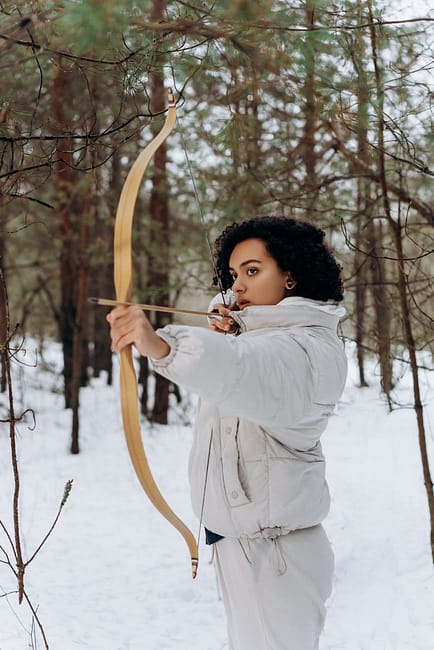 Google query: blogging income claims
One Blogging From Paradise post likely pops up as result #2.
The fairly competitive keyword boasted a $7 billion market cap company registering two results on page 1. Yet the simple post I wrote ranked on page 1, position 1 for a few months above results from this company and some of the top bloggers on earth.
Why?
I did not flex my writing muscle through this creation. Forget about flashing shades of Hemingway. I hit the mark with simple words. Debating pros and cons of making blogging income claims drove a steady flow of passive, targeted Google traffic to my blog.
Less than skilled writers who do not garb their thoughts with graceful words drive steady traffic and profits by publishing simple posts satisfying the blog post title promise.
Write to the point. Exit stage left.
Whether you are writing your first blog post or your 100th, keeping things simple by solving problems directly creates a path to a successful blogging career.
Success flows to bloggers who solve simple problems with simple posts. No one needs to yield jaw-dropping writing skills to become a successful blogger. Hit the mark. Tap the publish button. Move on.
Practice Writing Daily
Even if Plain Jane bloggers can succeed it does *not* mean you can get by sans practicing your writing.
The way to become a successful simple blog writer is by practicing your writing daily.
Writing simple, to-the-point posts still requires practice. As a rule, bloggers bloat posts with excess verbiage unless individuals practice writing diligently.
Open a Word document. Write 500-1000 words daily. Gain confidence as a writer. Establish clarity. Find your simple writing style. Cultivate your success through the concept of repetition.
Do something repeatedly. Become confident based on your practice. Get clear on your writing. Prosper.
Embrace Your Writing Funkiness
Every rough around the edges blogger sports some writing funkiness.
Hugging these quirks allows like-minded bloggers who appreciate your less conventional writing style to find you.
Accept how you write even if grammar purists sprint to the nearest trash can to hurl after scanning your latest blog post.
Even my posts perceived to be most skillfully created by quite a few seasoned bloggers would turn off writing purists since I do not tend to write with economy. I let it all hang out.
Ruthless editors do not largely vibe with my work because I do not edit my work much. Why? Editing sucks, generally, in terms of strangling your human-ness, suffocating your soul, and deadening your one-of-a-kind writing voice.
I am not for everybody. I accept that. This is why some bandy about ideas of making a movie or Netflix series of my life. Accepting yourself and releasing the need to be accepted by everyone tends to make for a life most envy.
I've experienced great peace of mind, happiness and bliss while circling the globe for a decade and also embraced a few harrowing moments during my world travels.
Life is for the living and the only way to really live is to accept yourself as you are. Embracing your quirks is the way to turn less conventional writing tendencies into strong assets. Look no further than Arnold Schwarzenegger's accent, Cindy Crawford's mole or any aspect of icons alleged "experts" claimed would be impediments, imperfections, or crutches on their journey.
Hundreds of millions of humans collectively made Arnold and Cindy world-famous, rich, and quite influential based on their seeming imperfections. Hug your writing funkiness; you never know where it may take you.
I have come across kind, gentle editors who help co-create a clear, tight piece of content but many editors work from a "not good enough, not professional enough, hypercritical" fear reeking of deserving and worthiness issue energies, which is the pure antithesis of accepting, embracing and loving yourself and your writing style as it genuinely is.
Some editors project their own worthiness issues and fears onto talented writers; your job is to avoid their head trash and to keep doing you.
My eBook for How to Find Your Writing Voice would turn off many editors but it registered about 50 five-star reviews and ranked #1 in its category on Amazon a while back. Embracing your writing funkiness has its benefits.
However, I need to note how *some* editing and oodles of writing practice are quite necessary to driving blog traffic if you do not write beautifully.
Grow Your Blogging Tribe
This may be the most important step solely because attracting readers who love your unique writing style boosts traffic and blogging profits.
Everything begins and ends with caring for, serving, and bonding with readers who:
Comment genuinely on your blog posts
Buy your stuff
Hire you
Promote your content, products and services via their blogs and social media accounts
Keep going back to where you are loved. Love expands as loyal readers, happy customers and a burgeoning blogging tribe who grows your blogging success exponentially returns to your blog again and again.
Janice digs my writing style. Her readers seem to enjoy my writing too. I write and submit guest posts for her to publish. Logically, writing for fans makes perfect sense.
However, unclear writers make the common error of trying to convert critics to writing fans. Wasting energy in this fashion halts blogging growth. Why would you waste time trying to convince critics of your writing worth when fans simply want more of what you have to offer?
Spend all of your blogging time bonding with and helping people who love how you write. Spend little to none of your time with people who do not like how you write. All criticism is a projection of an individual's mind-fear onto you. Why step into their karmic crap storm? Allow them to deal with their own fears in their own time. Carry on and grow your blogging tribe of loving, supportive folks who grow your blogging business like weeds in a cloud forest.
Seriously; I just spent 2 months in a cloud forest. The town in Panama actually sat inside of the crater of an extinct volcano. Weeds literally grew an inch or more a day in the perfect environment of nearly 100% humidity on a daily basis and favorable soil. Blogging tribes grow quickly in agreeable environments of loving readers supporting confident, clear writers who accept their style.
Content Writing Skills Frequently Asked Questions
How can I improve my content writing skills?
Solve problems for your readers and don't digress, practice writing daily, embrace your uniqueness, collaborate.
How do I start content writing?
Just start! Practice writing every day and learn from the masters. Subscribe to blogs whose blog writers you admire.
Conclusion: How to Boost Your Content Writing Skills
Hit the mark.
Practice writing.
Embrace your style.
Grow your tribe.
Any blogger can drive blog traffic but following these 4 steps will help you succeed even if your blogging prose does not influence readers to confuse you with Hemingway.
Readers, please share so bloggers learn these content writing tips for beginners and improve their content writing skills.
I look forward to your views in the comment section: Are there any strategies you would add to grow your content writing skills?
Related Reading:
Content-Driven Marketing: How to Make Captivating Content, 6 Top Tips
About the Author
Ryan Biddulph shares simple blogging tips at Blogging From Paradise.