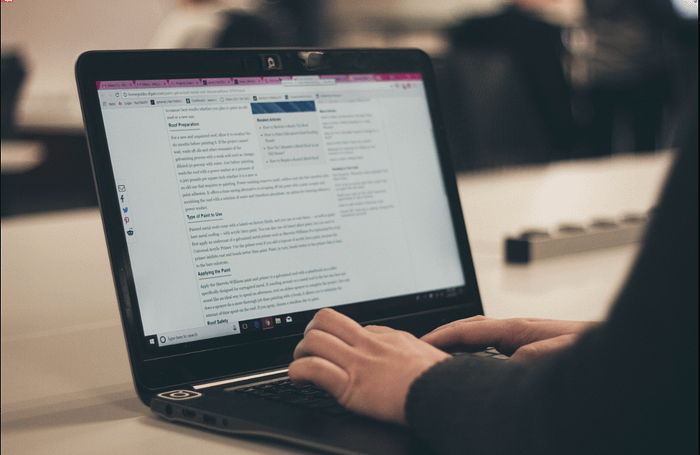 Turning competitive niches into profitable niches with low competition reminds me of Rumplestiltskin.
Do you remember the fairy tale?
He knew how to turn straw into gold.
Finding profitable competitive niches is marketing gold.
Is it possible to find profitable niches with low competition?
Yes!
It's not only possible, but it's also easy.
By the time you're done reading this post, you'll know how to find profitable niches and how to weed out the online competition.
Today's contributing author will tell you how to find competitive niches. I will tell you how to turn them into profitable niches with low competition.
Let's get started.
Competitive Niches to Consider for a New Blog
Contributed Post
Blogging can be a great way to channel your creative energies, expressing yourself through the careful crafting of words that help tell stories or provide useful information to your readers.
Running a blog can also be a profitable business, with the ability to charge other businesses to place ads on your site or run sponsored articles. You can also earn revenues from affiliate marketing programs or from selling your own products or services.
So, if you want to start a new blog, but you're not sure what to make it about, here are some of your options.
The following are competitive niches since they are the most popular:
Gaming Online
The online gaming industry is a big growth area, especially after legislation changed in the United States that made it possible to operate online sportsbooks. A blog that focuses on providing unique and useful content about different games, events in the industry, and guides relating to the mechanics and rules would be useful to existing and potential future players, especially for those wanting to know the difference between the variations and the different hands in each one.
There are many different sub-categories for gaming online blogs too. You could cover the industry as a whole, or a specific area like sports betting, bingo, poker or casinos. You also have the opportunity to focus on the business side of gaming, discussing mergers and acquisitions, legislation changes, and new technology. Or you could target consumers, providing advice, guides, and reviews of different brands.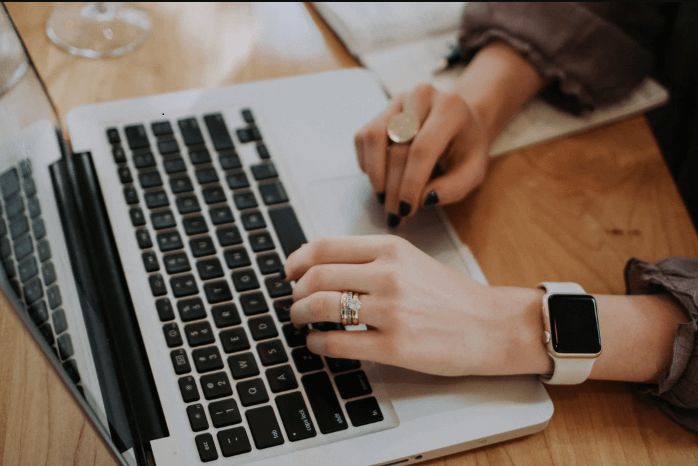 Travel
There are almost 9 billion results if you search "travel blog" on Google, so it's clear that travel is a very popular topic to write about. This means you will need to do something different to stand out from the crowd if you're planning to make money.
If you're just heading out on a trip around the world and want a way to document your journey, then that doesn't matter as much.
You may wish to focus on a particular region of the world or even a specific country. Or you may wish to write about a specific type of trip, such as beach holidays, city breaks, or skiing trips.
Some bloggers make money from affiliate links to hotels or airlines that they discuss, and sometimes receive free trips or accommodation in exchange for reviews. However, if you want to receive these sorts of benefits, you'll need to get a lot of followers first.
Beauty
Beauty is another popular blog topic, with more than 5 billion results from a Google search. Many bloggers discuss new products and techniques for your beauty regime, with the most successful blogs making money from sponsored posts and ads.
To succeed with a beauty blog you'll need to find a niche area, such as products or techniques for a particular skin type or for particular occasions. Another idea could be to discuss beauty on a budget, writing about cheap alternatives to much more expensive products.
Language Learning
If you can speak multiple languages or you're a teacher of a foreign language, then a blog about learning languages could be a good idea for you. Many who run blogs like this use it to promote their language lessons or other related products.
The blog can be used to attract people looking to learn your particular language, with helpful articles that discuss how to use particular words, grammar rules, or a group of words like colors or numbers.
This type of content is evergreen, which means it will remain relevant for a long time, so it will continue to drive traffic to your website. These posts will also act like a "free trial" that demonstrates your value as a teacher and then allows you to sell your services.
The most important thing about a blog topic is that it should be something that you are interested in. If it isn't then you'll likely struggle to keep writing content, as it will become a chore rather than something you enjoy.
If you are planning to start a blog as a hobby, then that is all that matters. However, if you plan to make money from it, then you should produce a business plan, examine your competitors and look for gaps in the market to provide useful information that doesn't exist elsewhere.
Host Blogger's Comments:
How to Convert Popular Niches into Profitable Niches with Low Competition
Turning popular niches into profitable niches with low competition is easy.
First of all, it should go without saying that popular niches are profitable.
The problem is the competition for online readership.
Assuming you are in the Travel niche, how can you make money writing about vacation places if your posts are buried deep in the Search Engine Results Pages (SERPs)?
You can write about the most popular niche in the world, but if search engine users Googling your terms can't find you, your niche might as well be obscure.
The solution: Use a keyword tool. Keyword tools tell you the competition for readership. Make sure the online competition is low. By doing so, you boost your chances of being found on the internet.
It gets better: Posts on Google can stay on top of the SERPs for years, bringing you years of income.
Look:

I was torn between two focus keywords for this post. One of them was "competitive niches."
By looking at the screenshot, you can see the keyword analysis I did.
I used the keyword tool, KWFinder, as a tool to spy on my online competitors for the term "competitive niches."
The term "competitive niches" has a KD (keyword difficulty) of 16, relatively low as indicated by the green color.
Examining my online competition, the blog in the Number 2 spot in Google's SERPs has a Domain Authority Ranking of 23. My DA beats the blogger's DA.
Based on this analysis, I will choose the term "competitive niches" since I believe I can get to the top of the SERPs more successfully than with my other choice "profitable niches with low competition."
With the latter term, I can't beat anyone in the Top 5.
There are many keyword tools you can use.
Popular keyword tools are Moz, SEMRush, and Ubersuggest. Here is an Ubersuggest tutorial.
Wrapping Up: Profitable Niches with Low Competition
Takeaways:
This post shared the four most popular competitive niches.
Then this guide explained how to weed out your competition for online readership and soar to the top of Page 1 in Google's SERPs.
Since the keyword tools recommended are free, this action plan costs you nothing to try.
For more help getting to Page 1 in Google, check out our Mostly Blogging Academy Course.
Readers, please share so bloggers and marketers learn how to turn competitive niches into profitable niches with low competition.
I look forward to your views in the comments section: Do you have any tips for finding profitable niches with low competition? Do you know any other competitive niches besides the four mentioned here?
This post was made possible by the support of our readers.
Related Reading
How to Get to the Top of Google with a Free Spy Tool
How to Spy Now so You Can Boost Traffic and Sales Tomorrow