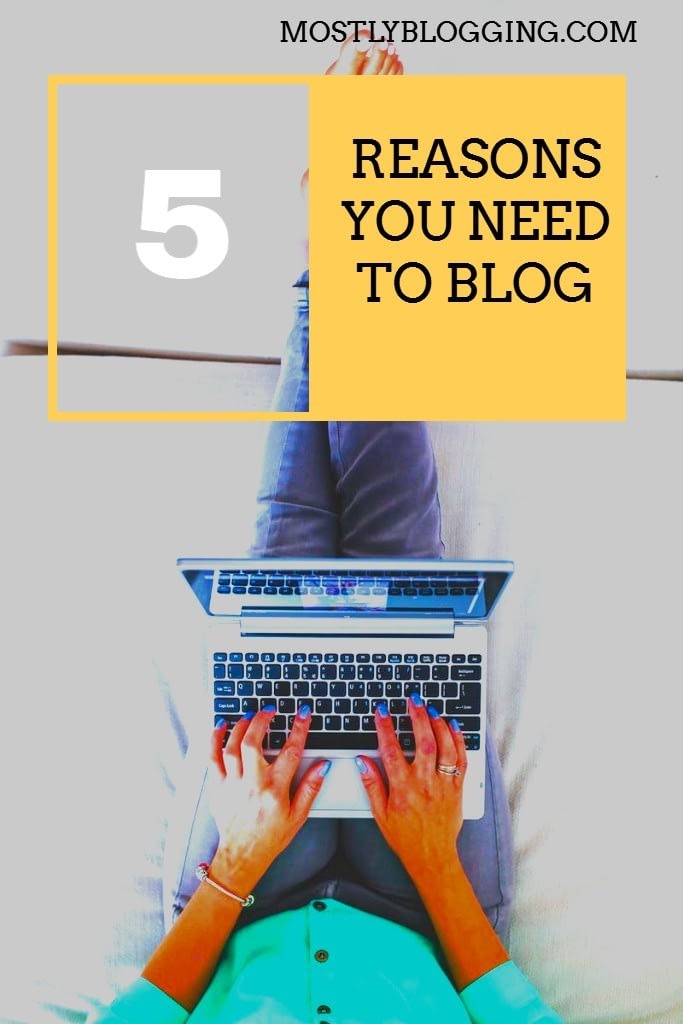 Are you one of the college bloggers trying to manage blogging and school?
Although this article is targeted for college bloggers in a Master of Business Administration program, all bloggers including college bloggers in any year of the university need to read these tips.
Why? Aren't college bloggers busy enough?
Absolutely. That's why inspiration is vital to keep you going through busy hours of cramming for finals, writing blog posts, responding to commenters, and trying to make your blog's editorial deadlines.
This post is a helpful reminder of why college bloggers started blogging in the first place.
Sometimes we all need helpful reminders about why we started our blogs.
By reading this post, you will see that you matter. Stay until the end to see a list of five important reasons you began blogging.
For those of you considering blogging, the list has five compelling reasons you need to blog.
College bloggers and any blogger to busy to remember why they started blogging in the first place, let's dive in.
Why Writing a Blog Can Help You Manage Your Studies
Studying is a huge investment of your time, energy and money.
Getting an MBA is a great way to improve your employability and stand out to employers in your industry, but there are always going to be some hurdles and obstacles that you'll need to overcome along the way.
If you are planning to study for your MBA online, not having the same in-person social support that you would get when taking an on-campus degree program can be taxing for some people.
Starting a blog can be an excellent way to socialize, document your journey and even position yourself as an expert in your field.
Blogging about your MBA studies and your business knowledge, in general, is not only a way to show off what you know but a great way to offer advice and support to other people in the industry, whether you're aiming your posts at aspiring business owners and professionals or other MBA students in the same situation as yourself.
Document Your Journey
There are always going to be good days and bad days when you're studying for your MBA online in Canada with a school like Aston University Online, for example.
Documenting your journey gives you the chance to look back over the past and see just how far you have come when the work starts to feel overwhelming or you begin to feel demotivated.
Being able to search back to your earlier blog posts when you were first starting out can be a really good way of reminding yourself of how hard you have worked so far and all the obstacles that you have overcome even when you didn't believe in yourself at the time.
You can use your blog as a personal diary and document how you are feeling and what you're doing to get through tough situations – information that might not only be helpful to other students who're feeling a similar kind of way, but also to your future self.
At the time of this writing, fall is over. You can document your journey as one of the college bloggers that made it through the fall semester.
Demonstrate Your Growing Knowledge
Are you considering getting an MBA so that one day you will be able to work in the industry as an expert?
Perhaps you dream of being a business consultant or setting up your own company mentoring business owners and professionals to help them become the best version of themselves and improve their careers.
Why wait until you are qualified? Your blog can become a key part of your personal brand and sharing what you're learning now and how you're applying it to your own career can help your future clients build strong relationships with you.
People like to work with others who can empathize with them and see things from their point of view.
By sharing your story on a blog now, you'll be able to demonstrate to future clients that you know how they feel, because you weren't born the expert – it took a lot of hard work and dedication on your part.
Connect with a Community
Blogging isn't just about getting your content out there; it can also be a great way to build your professional network and become a part of a supportive business community. When you enable others to leave comments on your blog posts and share them with others, you never know what you're going to receive in terms of tips and advice.
Perhaps your blog posts will spark the interest of MBA graduates who have a lot of valuable advice that you could use, or maybe you will be invited to join further online communities of business bloggers and MBA students who enjoy supporting one another.
If you are studying for your MBA online, this can be a truly valuable aspect of starting a blog since you're going to be studying alone at home the majority of the time.
Improve Your Social Engagement Skills
Social skills are absolutely important in business today, and one of the most crucial skills to have is the ability to engage with an audience.
One of the advantages of Instagram is the ability to engage using Instagram's story stickers and networking publicly and privately. Instagram is one of the most popular social chat sites.
As you write a blog while studying for your MBA, you will naturally begin to pick up customer engagement skills and learn how to find out more about your audience so that you can provide them with the kind of content that they want to see in the future.
Related Reading: 8+ Advantages and Disadvantages of Social Media for Business
Gain Extra Experience
Running a blog is very much a viable business idea.
Even if you don't have any plans to seriously monetize your blog and turn it into your main source of income, you'll need to think about factors such as marketing your content, creating content that your readers are going to enjoy, social engagement, design and aesthetics, and much more.
As a result, writing a blog while studying for your MBA gives you the chance to apply what you're learning throughout your studies to a real-life business, providing you with additional experience to put on your future resume.
Your blog could even act as your portfolio to show future employers your work ethic, technical skills, attitude towards business, and other desirable traits that you can use the blog to clearly demonstrate.
Make Money
Studying for an MBA can get very expensive, even if you're doing an online program.
Not only do you need to consider the cost of tuition fees, but you'll also likely need to shell out for textbooks and other learning materials, travel expenses to conferences and networking events, making sure that you have the right electronic equipment and the opportunity cost involved in cutting down your hours at work or even taking time out of your career in order to further your education.
Blogging is work that you can easily do from home, and there are plenty of ways to monetize a blog, including selling advertising space to companies, partnering with other businesses to promote their products and services with affiliate links, and more.
Whether you're looking for a way to make some extra spending money while you study or want it to be the main source of income that you can make from home, starting a blog can be an ideal choice.
College Bloggers: Frequently Asked Questions
Who are Famous Bloggers?
Neil Patel and Jon Morrow are famous bloggers in the blogging tips niche.
Wrapping Up: Inspiration for College Bloggers
Whether you're looking for a new hobby, a way of making money, or a strategy for holding yourself accountable while studying, starting a blog can help you achieve your goals.
To recap:
This post is a helpful reminder of you why you started a blog:
To help others
To extend your knowledge
To boost your personal brand
To demonstrate your ability to collaborate
To make money
You started a blog to help others. By documenting your journey on your blog as one of the college bloggers that made it through college while blogging, you inspire students, all bloggers, and college bloggers specifically that they can make a success of their blogs despite a hectic schedule.
You started a blog to show what you know. Showcase your knowledge as an expert. For college bloggers to be experts so soon when entering the workforce is impressive.
You started a blog to improve your brand reputation. You know people who might consider hiring you search your name on the internet. When they see you were one of the college bloggers while going to school, they will be impressed with your work ethic.
You started a blog to network. Do you know the most asked question on a job interview? Employers want to know if you are able to collaborate. Today, people coming out of school spend time alone at their computers and not in a social setting.
Bloggers socialize on their blogs when they respond to comments, other people's blogs when they make comments, and on social media sites.
You started a blog to make money. College bloggers could use added income when going through school. Bloggers make money in many ways. For instance, you can combine your posts and sell them as ebooks. Someone who is knowledgeable about blogging and your content niche could sell consulting services.
In closing, this post is a helpful reminder of why college bloggers started blogs in the first place.
Whatever your stage of your blogging career, read this post when you get so busy you might quit.
Readers, please share, so college bloggers and other bloggers have this inspiration to keep going when times get hectic.
I look forward to your views in the comments section. Do you agree with the five motivations for blogging? Do you feel we all blog for the same reasons?