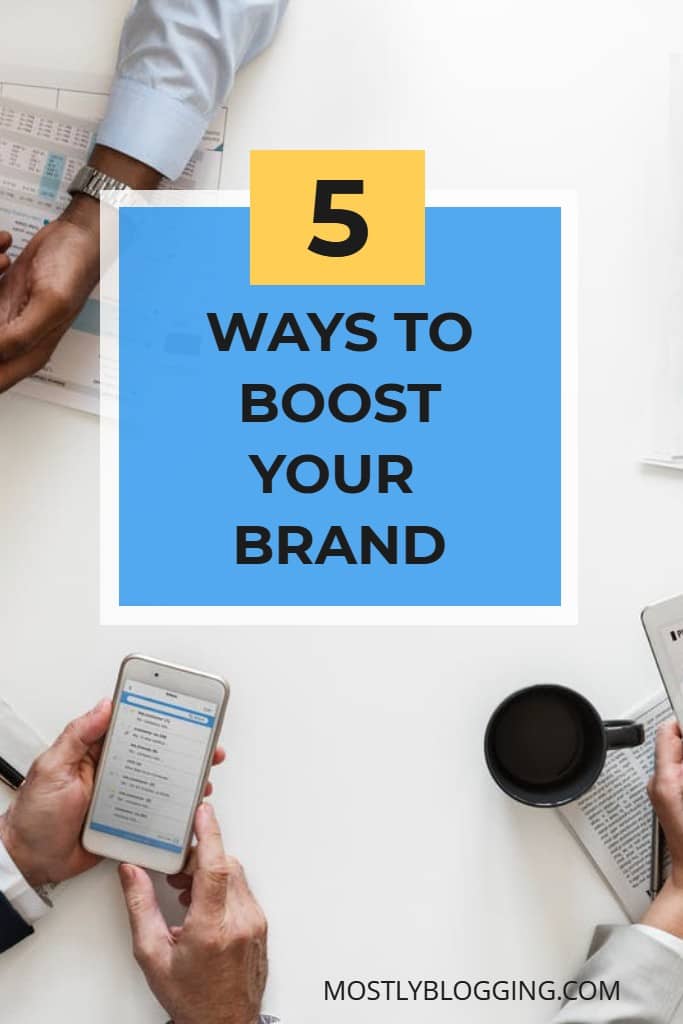 Have you heard of co-branding? This post will offer co-branding examples of successful partnerships.
By reading this guide, you receive five effective ways to boost your brand. In addition, you discover the co-branding marketing strategy, and you learn about three co-branding examples you can emulate in your own marketing campaigns.
Building a business is one thing, but building a nationally loved and trusted brand is another thing entirely. This takes time, concentrated effort, and thorough research to ensure you're reaching the correct audience and giving them what they want.
Here, we're going to take a look at some of the most effective ways you can begin your building your brand and see five successful co-branding examples.
Take Your Social Media Strategy Seriously
Social media is a powerful tool, and while it won't always work alone, taking your social strategy seriously is a must. Facebook, Twitter, Linkedin, Instagram, and other social channels are basically free ways to promote yourself. Here, you can share updates and useful content, as well as start conversations and build relationships with your audience.
It's important to note that you can't just have the social profiles in place – you actually need to stay active on them. This can be a challenge when you're trying to run a business, which is why it's often beneficial to create a budget for a social media manager or even some software to take some of the weight off your shoulders.
Related Reading: 8+ Advantages and Disadvantages of Social Media for Business
Getting your strategy right could mean finding time to interact several times a day. You need to make sure you're posting the appropriate type of content on the right platform, and that you're paying attention to your analytics so you can figure out what type of content is working for you and the kind that you may want to move away from.
By taking this strategy seriously, you can increase organic search traffic, generate more leads, and shorten the sales cycle. You could even become known as an expert and thought leader in your industry.
Video marketing has risen in popularity over the years, and Facebook Live video now gets 8 billion daily views. This more than likely means the people you're targeting are watching videos online at least sometimes.
Related Reading: How to Easily Use the 4+ Best Video Apps (for Free in 2021)
Host An Event
Hosting a live event is a fantastic way to garner attention from potential clients and prospects. This could be something fairly casual like a summer social, or something a little more formal. A workshop where you share your expertise could be especially effective. You get to make the most of one on one, face-to-face time with your potential customers, and they get to experience the personality of your brand up close. If you'd like to give back, a charity theme could even be beneficial.
Image from pexels
Partner Up With Loved And Trusted Businesses/Influencers
It's not what you know it's who you know, and there's power in numbers. While these phrases may sound like cliches, if you can identify trusted businesses and influencers to work with, you could both stand to benefit.
Of course, it should take some time for you to find suitable businesses and influencers to team up with – asking anybody won't get you very far. You need to ensure that any brand or person you partner with is in full alignment with your business, and will appeal to your customers in some way.
What is Co-Branding?
Co-branding is another name for a brand partnership. In other words, co-branding consists of companies collaborating.
These co-branding examples may consist of two members of the partnership or many members of the partnership.
The goal of co-branding is to merge their individual brands. This marketing strategy is based on the commonly-held belief that "the whole is greater than the sum of its parts." For this reasons, influencers merge their brands.
Famous Co-Branding Examples
Uber Eats
Uber was a transportation service and still is. Uber partners with food establishments to deliver food to people, hence the term "Uber Eats."
Movie Theaters and Restaurants
Movie theaters and restaurants team up. You save money, and they both get your business.
Here is how these co-branding examples work:
If you buy your movie ticket and present it to the restaurant, you get a discount. Conversely, if you show your receipt for your meal when you buy your movie ticket, you get a discount on the admission.
Waze and Music Apps
Are you a Wazer? I am. When you use the Waze app to direct your drive, you can choose to listen to audio from Pandora, Amazon Music, Audible, and Spotify.
Co-branding is a trendy marketing strategy. Co-branding examples seem to be getting more common as time goes on.
Keep Everything Consistent Across The Board
A consistent brand is a loved and trusted brand. If your brand is unpredictable and unreliable, you will quickly lose customers as they lose their faith in you. Making sure your voice, tone, imagery, and other branding elements are the same across each platform will make you more recognizable and trustworthy. Working with one of the top marketing agencies will help you to get this right, and ensure that you don't create any confusion for your audience.
Manage Customer Expectations
Many negative experiences that customers have are down to unmet expectations. If you didn't deliver on something the customer was expecting, they may complain – if you're lucky. At worst, they'll decide not to work with you again, and maybe even leave a bad review. Making sure you manage expectations from the beginning will help. Find out what your customers expect as soon as you can. Make sure you ask open-ended questions during your first meetings and listen to understand them better. Listening is a skill that sometimes needs to be strengthened, so listen more than you speak.
You can ask them:
What results do you expect to get?
Where does our business fit into your overall goals?
What is your ideal time frame?
Once you have all of the answers you need, you'll need to be open and honest about what they can expect from you, and what you won't be able to do. Oftentimes, customers will respect your honesty. Communicating with the customer throughout the process will also ensure they never feel like you have left them in the lurch.
Your customers may become more anxious as the days go by without communication from you. You might believe that things are working better than expected, but your customer doesn't know that unless you tell them. Update them, whether you think it's important or not.
Wrapping Up: Co-Branding Examples
In closing, this guide offered five branding strategies including co-branding and offered three co-branding examples you can use as inspiration in your own brand marketing campaigns.
Readers, please share so marketers learn what co-branding is and discover these co-branding examples.
I look forward to your views in the comments section. Have you heard of any additional co-branding examples you can add to the discussion?
This post was contributed and made possible by the support of our readers.