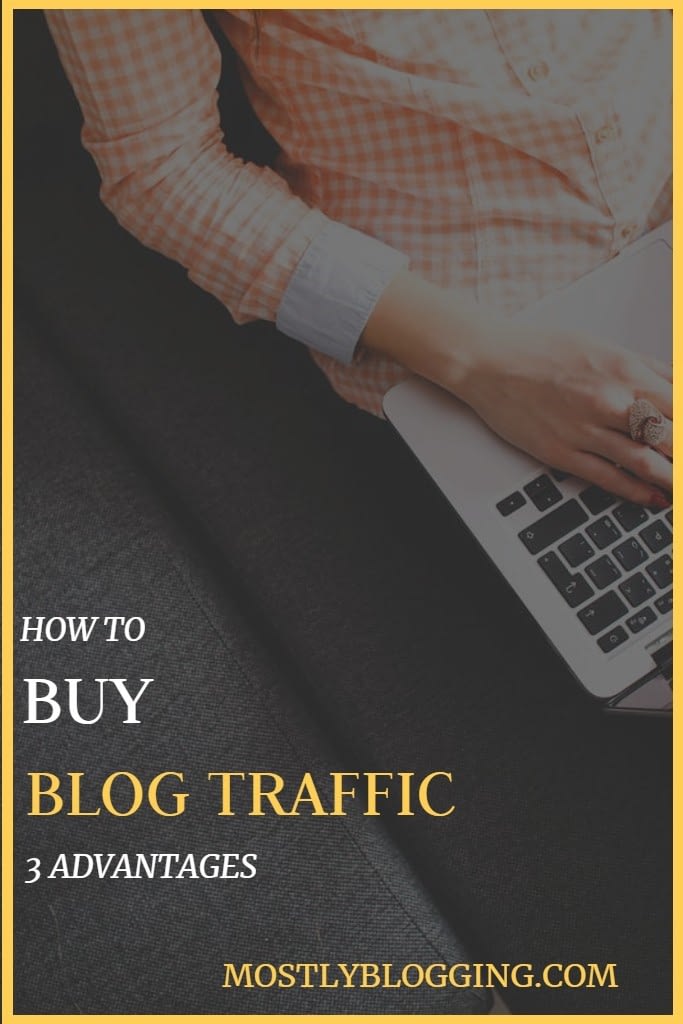 Is there any logic behind the idea to buy cheap traffic?
The blogger's life – a couple of hours researching, a few more writing, scheduling your handwork, then sitting back and waiting for the advertising contracts to arrive.
For those of you who already run a successful blog or vlog, your full-time plus over-hours career may or may not be paying dividends. Becoming an influencer takes discipline, dedication, and a lot of patience.
You probably manage social media profiles on various networks, have designed and managed one or more websites, have at least basic marketing skills and know most of the ins and outs of getting yourself recognized as an authority in whichever topics you specialize in.
Getting visitors to your site is more than SEO, although we all know search engine optimization is the first marketing strategy on a long list. And for bloggers, knowing the right target is easy but getting those targets to choose you over thousands of other blog sites is more than a challenge.
Does the idea to buy cheap traffic sound better already?
We know the snowball effect of good SEO and great content = lots of hits = consistent quality blogs = returning visitors/bookmarks/shares/follows = more visitors. This particularly applies to a great blogging site.
After all, you can speak to the world. You don't need to send products by mail. You don't need to make personal visits to your clients. The only problem is when you haven't made your name yet, getting your first interested thousands is tough. 
But have you ever thought to buy targeted traffic?
By reading this guide, you discover why you should buy traffic and where you can buy cheap traffic. Also, a pricing guide is included so you know just how "cheap" cheap traffic is.
Website Traffic For Sale? Isn't That Cheating?
No.
Not if you're proud of what you write. If what you have to say is interesting and engaging, what does it matter if you pay for SEO or pay for traffic? In the end, what you want is website visitors.
And buying human web traffic isn't a black hat method. It's just another marketing strategy that brings your blog to a much greater potential audience.
Does Paid Web Traffic Convert?
When you buy targeted human website traffic, of course. However, this depends on the quality of your blog. As it does for every one of your organic visitors, too.
When shouldn't a blogger buy cheap traffic? When you don't put in the research and hours to make your blog a great read or amazing visual experience. When you can't prove your authority in your field. And when you can't be bothered to update and curate your site. In these cases, you might get organic and/or paid visitors, but you won't keep them.
Because when a real person who has an interest in your selected niche lands on your blog, no matter the source, you have a real opportunity to grab their attention with words or footage.
One important note…
Do not assume you buy bots when you buy cheap traffic. Many services sell targeted human website traffic.
Blogging websites just happen to be one of the best media types to send redirected traffic. Because most of your conversion goals are dedicated followers. The more loyal followers you have, the more likely you are to receive offers. And the more followers you have full-stop, the more lucrative these offers will be.
The Right Way To Buy Website Traffic For Your Blog
Where Do Website Traffic Providers Get Their Visitors From?
A legitimate website provider wants to stay in business. Why? That company has invested huge sums of money in setting up numerous, expertly-managed websites in all kinds of niches. It needs to because its goal is visitor supply. And it will only make back its investment over time, as most paid website traffic is cheap – often less than half a U.S cent per visitor.
That means the best web traffic providers have been working for years, must carry on working for years, and have true expertise in website marketing. They know how to attract the targets you want. Top companies can forward millions of human targeted or non-targeted visitors to thousands of clients, every single day.
They gather data from their visitors that, although not completely foolproof, is on the whole reliable. Obviously, some of the people they forward as adult visitors from the United States might be hiding behind a VPN or lying about their age, but surprisingly, this isn't a large proportion of your potential public.
Virtual private network providers like to post statistics that tell us about ⅓ of the world population hides behind a different IP address, but this is highly exaggerated. Most use them when downloading illegal movies or music, or when they visit websites they don't feel comfortable with. This only very rarely applies to blogs.
Is It Safe To Buy Website Traffic?
Most of the time, but not all of the time.
There are a few rules you need to follow when you buy targeted visitors:
Make sure the provider guarantees 100% human visitors
Make sure the provider promises to supply your visitors within 48 hours of payment
Take feedback with a pinch of salt – conversion expectations of many online businesses is so high, they don't bother making their landing pages engaging
Only buy blog visitors if your blog is something you're proud of
Look for money-back guarantees and read the T&C
Don't believe promises of guaranteed conversions – conversions are always up to the website, not the provider
Contact their customer services with three or four separate questions sent at different times of the day and see how long it takes them to respond – this should be within 48 hours (tops)
Don't let all your visitors arrive at once – you might slow down your page loading times
Don't go overboard – it's better to invest a smaller amount every month than go for a couple of hundred thousand every now and again
How Much Does It Cost To Buy Website Traffic?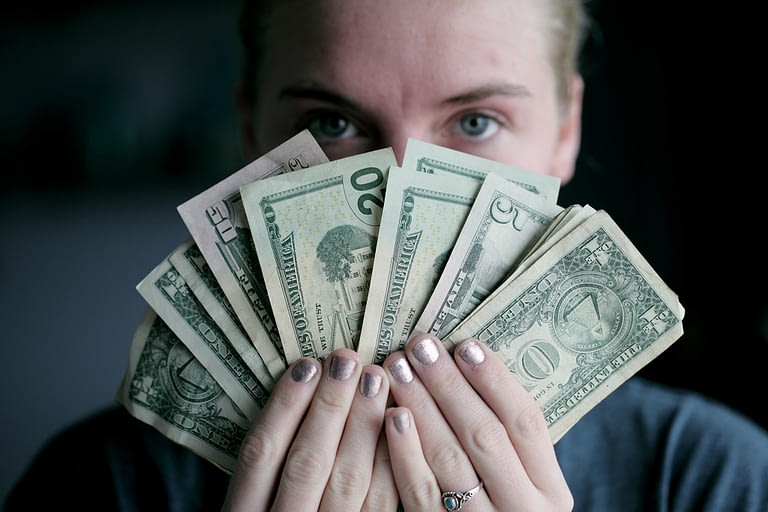 Naturally, this depends on the company and your selected plan. A rule of thumb is anywhere between $0.0025 and $0.01 per (targeted) visitor. Any less, and it's unlikely the company is going to make a profit – beware of scams. Any more, and you should shop around. There are a lot of reliable and trustworthy providers out there.
For example, Ultimate Web Traffic lets you choose your targets from over 60 countries (or 50 US states) and over 400 different niches. Plans begin at 7,000 visitors and go up to 250,000. You can either order to arrive all in one day or spread them over anywhere up to 30 days (recommended). Prices for these plans range between $0.0079 and $0.0029 per visitor.
Wrapping Up: Why Should You Buy Cheap Traffic?
More Blog Viewers Are Always Good
In closing, this post shared the advantages of the decision to buy cheap traffic:
The more people know about you, the better. Your primary conversion goal is visitors that stay around and read what you have to say.
Where your visitors come from doesn't matter. What matters is that you fulfill a need to know – as an authority with a great writing style, there's no reason why buying website traffic shouldn't be part of your monthly strategy.
Try a one-off low-number package to see what happens – the results can be a pleasant surprise.
This post was contributed, was made possible by the support of our readers, and solely reflects the opinions of the contributing author.
Readers, please share so bloggers short on time and money discover this guide which shared the advantages of the idea to buy cheap traffic.
I look forward to your views in the comments section. Have you tried to buy cheap traffic? What are your experiences?
Related Reading
If the idea to buy cheap traffic appeals to you, you might be interested in this Instazood tutorial that shares how to buy Instagram followers.