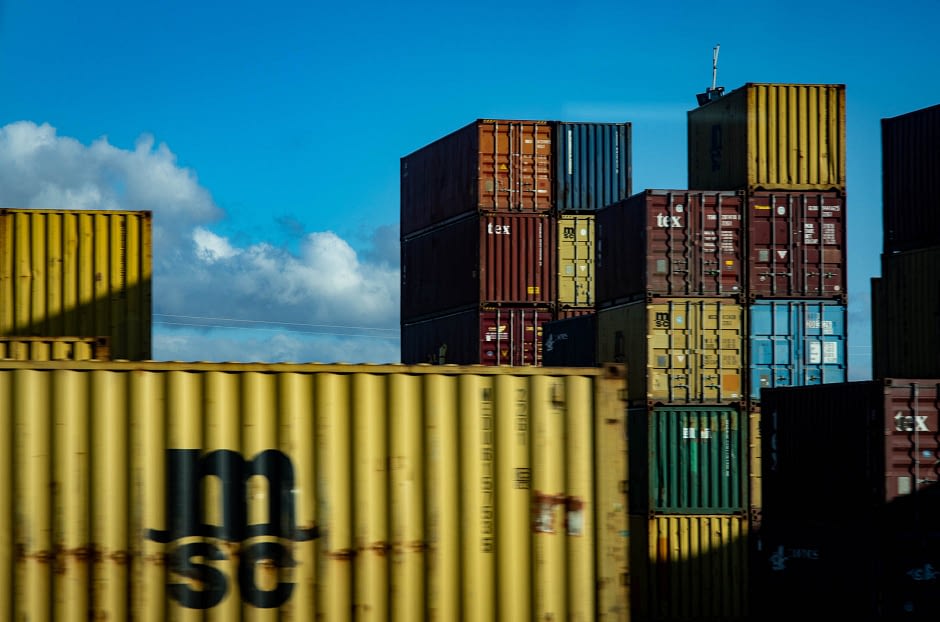 Are you considering business relocation?
Although this post focuses on explaining how to move a digital marketing agency, these strategies are helpful for anyone considering business relocation.
Business Relocation: 7 Tips to Keep in Mind When Moving Your Digital Marketing Agency
Digital marketing is one of those areas that has grown and evolved rapidly in the past decades.
Many agencies have appeared out of nowhere all over the world, and they grew exponentially with time, both in size and revenue. For many agencies, this growth has meant that finding a new place for the firm has become urgent.
When a business has to change locations, especially a digital marketing one, which has various deadlines, a full schedule, and a work mentality based on non-stop consistency, disruption, downtime, and a loss of productivity is not welcome.
However, following certain tips and relying on various tricks can minimize the move's negative impact, making the business as efficient as ever.
1. Proactivity is key
Many digital marketing agencies don't take moving seriously and wait too long with the relocation. What's the first sign that the company has waited too long?
Frustrated employees can't find a quiet place to let loose their creativity and focus on their work properly.
Moving is just like any other marketing project: The key is to be proactive, efficient, and make things happen fast.
There's no need to wait until employees are stressed and can't work at their usual spots.
Being proactive means taking care of things as soon as possible. One of the best things the person in charge of dealing with the move can do is keep an eye on the space needed to take care of things smoothly without disturbing the employees' workflow.
Experience tells us that starting to think about what to do ahead of time, not when there are three days until the moving day, is the best possible choice.
2. Know your budget
When it has become clear that the agency has to relocate, it's a good idea to determine the budget for the real estate needs. The first step is always setting the amount the firm can afford, which might also include a payment for a moving company.
It's always a good idea to make room in the budget for any extra costs that might come up, regardless of whether the company is renting or buying a new place. What are the additional costs that might arise? Most of the time, lease incidentals, moving costs, and renovations are the things that require some money.
3. Leasing or buying? That is the question!
Digital marketing agencies have to decide quickly whether buying or leasing is the better option for them. This is one of those decisions that has to be made before one starts to search for a new location.
When it comes to choosing between leasing or buying, many key factors need proper consideration. For companies that are relatively young and have been in the business for a short few years, leasing sounds a better option.
Of course, in general, buying is something that can be less costly than renting. Established businesses with more capital usually go down this road.
4. Finding the perfect location
Once the budget and the leasing/buying questions have been answered, it's time to focus on finding the ideal spot for the growing digital marketing agency.
When it comes to picking the right place, accessibility for clients and suppliers, parking spaces and public transit, convenience for shipping and receiving, nearby services must be considered.
Also, let's not forget that the agency will continue to grow, so it's ideal to pick a place that's bigger than the current needs.
One of the most significant mistakes management makes is not paying attention to the needs of the employees. They should always talk to the staff, ask them about their needs, what they want to see improved from the previous office, and what the company should do to make their lives easier.
5. If there's room for negotiation, go for it!
Effective negotiation is the basis of coming on top of the whole moving situation. A favorable lease or purchase agreement can add extra money to the company's budget, which, if used correctly, can make the agency more profitable and better for the employees.
It's also a great idea to ask the help of commercial real estate advisors. Experience tells us that a great commercial real estate lawyer can do wonders when it comes to the negotiation part of the whole process.
For leases, signing the document given by the landlord shouldn't be done hastily. The lawyer's job is to carefully review every incidental cost and keep on eye out for various responsibilities: utilities, property tax, insurance, and maintenance.
For a purchase, due diligence is mandatory. What does that mean? Well, for example, environmental aspirations and building a condition assessment can be crucial. Getting an appraisal, requesting a title search, and reviewing vendor documents can also be considered.
6. Let professional movers do the hard work
Efficiency is vital when it comes to moving. That's the reason why many digital marketing agencies go with the right moving company. The Empire Movers have been in the business for decades.
They helped dozens of marketing companies move from one place to another. The experienced movers will do all the hard work in the most efficient way possible.
A moving company with the right team, a great plan, proper logistics, well-equipped trucks, and all the essential will make quick work of the move. This means no downtime for the digital marketing agency, which equals happy employees and even more satisfied customers. Plus, hiring a moving company is not even that expensive nowadays.
7. Give everybody extra time to process the move
Getting used to the new place can take longer than many expect. An agency must never underestimate the production downtime that comes with a significant and lengthy relocation.
Knowing how this affects employees will get rid of all the unwanted stress and agitation. Plus, particular renovations can take place after the move. That's why some transitions can take weeks before everything is back to normal.
Wrapping Up: Business Relocation Strategies
Readers, please share so entrepreneurs learn these helpful business relocation tips.
I look forward to your views in the comments section. Do you have any suggestions to help business relocation go smoother?
This post was contributed and made possible by the support of our readers. The opinions reflected in this post solely reflect the views of the author and not necessarily Janice Wald or Mostly Blogging.