Image Credit 
Are you here to make sure you avoid common business pitfalls?
Starting a business is both exciting and terrifying. You may be worried about getting your product or service to the people who need it, how to advertise, how to connect with customers and many other things.
But no need to worry, you are not alone.
By researching online how you can protect your business and what to avoid, you are on the right track.
With that, here are some common business pitfalls that can mess you up.
5 Common Business Pitfalls You Need to Avoid
Failing to Franchise
The first mistake you could potentially make is failing to franchise. Franchising can be an excellent option for business startups, and there are different types of franchising options to choose from.
Franchising can be beneficial because it offers an established brand with which customers are already familiar and has well-developed operational systems that require low overhead expenses to run the business successfully.
With franchised businesses, less time will have to get invested in training employees since the company's business plan has already been thoroughly tested. It also allows you to build a list of trusted vendors or suppliers that can be used for all locations.
If you do not have a specific business idea in mind but know that franchising interests you, conduct online research about how the process works and what factors are involved in successfully franchising your own business. You may find something that you are completely not interested in, but there might be an industry out there that fascinates you.
Failing to Network and Connect
The first mistake you're probably making is failing to network and connect. It can be difficult to bootstrapping your business startup, but this does need time allocated towards it. The last thing that you want is for people within the industry or potential customers not to know about what you do.
If they don't know anything about you, they won't think to buy what you offer. This goes back to the marketing side of things. You should have a solid campaign in place from day one and not just rely on organic reach through social media.
There are various ways you can network and connect with people to help grow your startup. Foremost, consider face-to-face interactions when you attend events. This is one of the most practical ways to interact with people who can help add value to your business.
Another excellent way to network is online on various social platforms such as Facebook, Instagram, Twitter, and more. You will find that most businesses are prioritizing their online presence and this is a great way to interact with them. There are plenty of other ways to network and all you have to do is find the one that will be practical for your company.
Let's examine more business pitfalls you need to avoid making in your new business.
Not Adopting the Latest Technology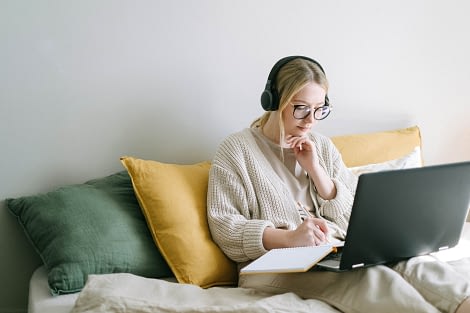 When you are in business, doing what everyone else is doing can be a big mistake. However, you have to make an exception for technology. If you notice your competitors are using a specific kind of technology that is boosting their sales, you should consider adopting it. All you need to do is get enough smart funds to invest in that technology and have enough knowledge about it.
Not adapting to the latest technology or keeping up with your competitors could have severe consequences for your startup. It would be best if you always stayed on top of new trends and changes within your industry. It may seem like an added expense, but it will pay off in the long run.
Failing to Hop on Trends
Failing to jump on the latest and most relevant business trend is a surefire way of killing your startup. Each year, new technologies emerge that change how you live your life and do business. If you want to remain competitive in an ultra-competitive market, you must keep up to date with these trends and take advantage of them when they arise.
But not all trends are worth hopping on. You have to take your time and gather knowledge about the trend. Check whether it is relevant to your business or if it will help you achieve your goals. You also need to check how long the trend will last, what people are saying about it, and much more.
This way, you will be able to make the right decision. If not, you may end up experiencing financial losses, or far worse getting resentment from your customers.
Related Reading: 5 Market Research Trends
Business Pitfalls: Frequently Asked Questions
What are the pitfalls in business?
Failure to open a franchise, failure to network, not using the latest technology, and not addressing trends are the worst business pitfalls
What are the common pitfalls of a business plan?
Companies don't franchise. Here is why this is one of the dangerous business pitfalls: When a company franchises, former owners in the franchise had an opportunity to test the business model and get out the kinks.
Wrapping Up: Common Business Pitfalls
A lot depends on the nature of your business startup as well as its target market. There is no one size fits all answer that will work for everyone.
One thing is sure: You can never be too careful when avoiding startup mistakes, and taking the proper precautions will always pay off.
Readers, please share so entrepreneurs discover these dangerous business pitfalls.
I look forward to your views in the comment section. Can you suggest more business pitfalls entrepreneurs should avoid?
This post was contributed and made possible by the support of our readers.