Do you have all the business equipment that you need before you launch?
This article is for startup founders who need to make sure they have all the business equipment their company needs before opening their doors.
If you are wanting to start your very own business then you will need to get your affairs in order before you do so.
This is so that you can focus all your attention on creating a super successful business.
Before you open up your business you will have to think about and consider several different things. Take a look below to know what you need to start a business. 
Do you know what business equipment your company needs before starting operations? You will by the time you are done reading this post.
Necessary Business Equipment
How are we defining "business equipment?"
Things you need to make your business a success comprises business equipment.
In other words, requirements before starting a business make up business equipment.
Have An Idea
Is an idea a requirement?
Absolutely!
First of all, every business you see today started with an idea. This may have been a brand new idea or an existing idea that has been tweaked a little.
You won't get very far if you don't know the type of business you want to open and run.
Think about what you want to do and whether you want to help the community. It is important you take the time to write everything down, this way you won't lose a potentially award winning idea. 
Create Your Business Plan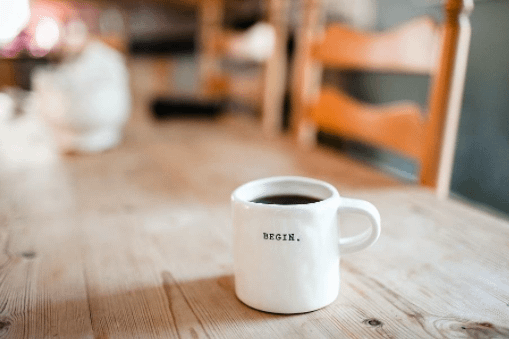 Once you have your ideas finalized and you know what you will be doing within your business, you need to create a business plan. A business plan is a portfolio containing everything related to your new business venture. It will state where your funds will come from and how you plan on using them.
Most importantly it will have your business goals in it, these should ideally follow the SMART acronym. They need to be Specific, Measurable, Achievable, Realistic, and Timely. This means that you don't want to be setting goals that are too hard to reach, for instance, making $100 million in a week. 
More about your SMART business plan later.
Obtain Funds
Where is your funding going to come from? This is something you need to know and have figured out before you open up your business. Your funding will provide you with everything you need to get started. This includes business equipment, staff, premises, and any products you need.
There are two ways you can go about getting yourself some money for your business. You may already have it to hand, if this is the case then you can just pay for everything you need.
This isn't always possible so you could apply for a business loan. Make sure you know everything there is to know, such as interest rates before you sign on the dotted line. Be reminded that you will still need to pay this back even if your business goes under. 
Get All Your Equipment
When you create your business and are getting ready to open to the public you will need to make sure you have the very best business equipment on site. This means the best machinery and everything in full working order.
If things break down it not only makes you look unprofessional but it can also lose you vital money and customers. If you are experiencing an issue with your equipment then take a look at Magnetek replacement parts. 
Blogging Equipment vs Business Equipment
What is a blog is your business?
Five percentage of all bloggers are able to make a full-time living from their blogs (Source).
If you want to make money blogging either as a part-time or full-time professional blogger, what blogging equipment do you need? Is it the same as business equipment?
A pro-blogger needs the following blogging equipment:
A niche
A web host
A camera
A laptop or tablet
Video camera (for vloggers)
Social media account
Editing software
As you can see, there is not much overlap between blogging equipment and business equipment.
A niche is an idea for a blog and you need an idea for your business.
The idea for your business should fill a need that famous companies don't fill.
Ensuring that you have a market for your product or service is part of the SMART marketing plan.
Are you offering your new product at the right time? Is there currently a need?
For instance, trying to sell a car during the recent lockdown would not have been a timely idea.
After all, if you and a name brand both fill the same need, most consumers would go with the name brand. Wouldn't you?
If that is your intention, then your business plan isn't realistic.
Business Equipment: FAQ
Why is business equipment important?
Before starting your business, you need to make a plan. The plan should be Specific, Measurable, Realistic, Achievable, and Timely. Knowing what business equipment you need and whether you can afford the necessary equipment is all part of your plan.
Wrapping Up: Business Equipment
We hope you found this article helpful and it gave you some insight and knowledge on what you need to start your own business. 
By reading this post, you discovered necessary business equipment and blogging equipment vs business equipment requirements.
Readers, please share so new entrepreneurs discover this article.
I look forward to your views in the comments section. Is there more business equipment you can suggest to add to the conversation?
This post was contributed and made possible by the support of our readers.