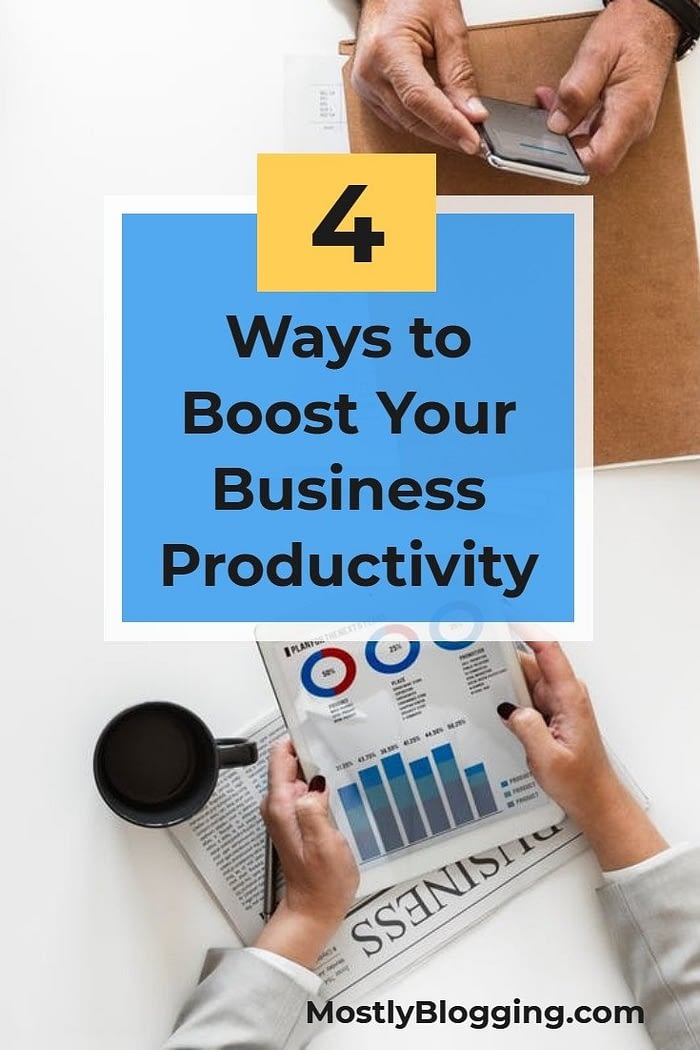 Update: Business efficiency changed in 2020.
Due to the stay-at-home orders, companies had to learn to continue business efficiency online.
No matter what year it is, we're always looking for ways to make our businesses more efficient. Small improvements can make a big difference in business, and when you start making lots of little improvements, they really add up and can turn your fortunes around.
Whether you're a small business or a huge one, efficiency isn't always easy to achieve, and it's something you really have to work towards. However, when you begin to eliminate inefficiencies, you're much more likely to see your goals come to fruition.
Here are 4 ways to start making your business more efficient, ready for 2020.
Look After Your Employees
In order to be efficient, you need your employees working to the best of their ability. Sure, you pay them good money, which should motivate them to do good work, but to get them to go above and beyond, you've got to go above and beyond too. 
Show your employees how much they mean to you and encourage them to grow with your company. There are so many different ways to incentivize employees, but making their work environment one that they enjoy working in is a perfect way to give them that extra motivation. 
It doesn't take a massive effort on your part, but it can make a big difference to your employees and help make your business run more efficiently.
Communicate
A big part of looking after your employees is communication, but this principle has to apply in all areas of your business. A company can only run efficiently when everyone is on the same page, and if your communication is not efficient, then this isn't going to happen. 
Poor communication is the cause of so many inefficiencies; whether it's on the sports field, in a personal relationship, or in business, it's vitally important to be able to continue to improve on your communication.
Evaluate the communication lines within your business and look to make them more efficient.
Understand the Data
We have more data available to us than ever before. The problem is, in many cases, we've got so much data that understanding it all becomes difficult. If you're not embracing statistical analysis to make your business more efficient, then you might be missing out.
Allow your employees to use statistics to improve your business by getting them accredited through a course like Six Sigma Yellow Belt Certification. When you start applying statistics to all levels of your business, you can start to spot the inefficiencies. 
Specialize
Sometimes we can get too carried away with doing everything when, in fact, we are best off focusing on the things we are best at. In the global economy of 2020, outsourcing work is a great option for improving your efficiency.
Working with people remotely allows you to get the best talent working on your projects and still be heavily involved at the same time. If you find you're doing lots of things that aren't your strengths, then let someone else take care of them. Focus on doing what you do well even better and leave the rest for someone else.
Bonus: Hire Auditing And Reporting Professionals
Working out how to efficiently audit your business and report all the data can be a challenge, especially if you don't have any specific training in the discipline. That's why outsourcing to experts or hiring people who have taken auditing courses is so essential. That way, you can avoid having to reinvent the wheel yourself and simply get experts to take care of these processes for you.
If you already have a team in place that you like, you can always send colleagues for additional training in the evenings or at weekends. Most employees will grab the opportunity to improve their skills with both hands.
Wrapping Up: How to Improve Business Efficiency
This post was contributed and made possible by the support of our readers.
Readers, please share so entrepreneurs discover these tips for improving business efficiency.
I look forward to your views in the comments section. Do you have any tips to boost business efficiency?