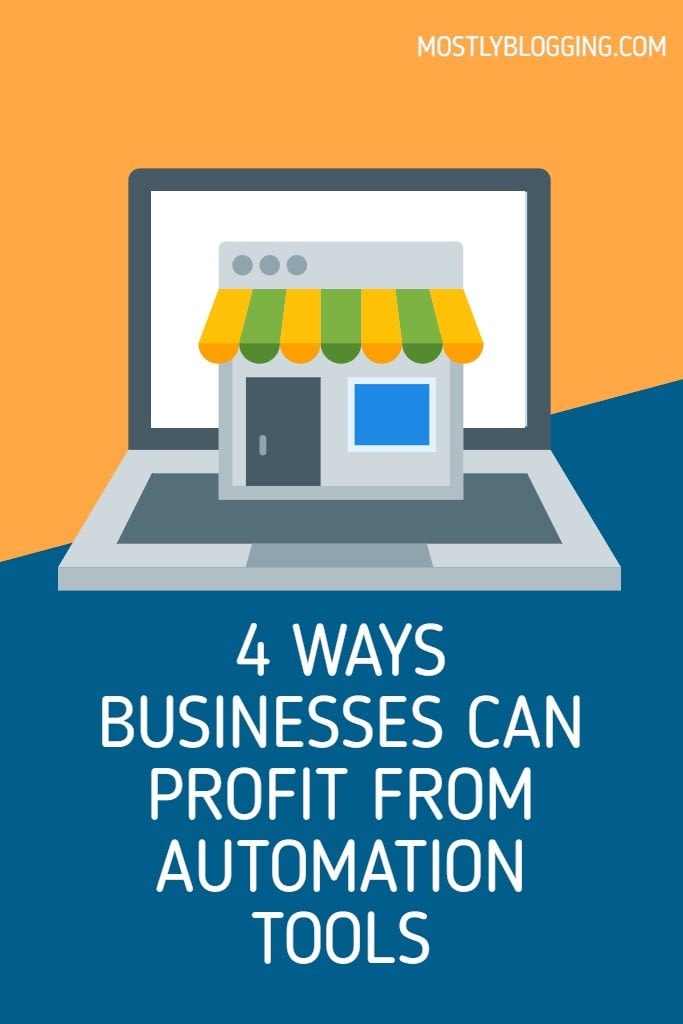 Business development tools help your business at every stage of development.
Business development tools boost productivity by streamlining tasks.
Business development tools automate activities.
Business development tools allow you time for more important work.
The business development tools discussed in this post help your company at every stage of growth.
Whether you are a startup venture or a veteran entrepreneur, business development tools are for you.
Let's read on to discover the advantages of business development tools.
What Is Content Marketing Automation And Can It Help Your Business?
Digital transformation has paved the way for companies to do their business in more convenient, efficient, and comfortable ways.
With the continuous growth of technology, more and more applications, services, and automation programs are developed on a daily basis. These services and programs allow business owners to function remotely with less human supervision.
As people are relying more on digital services and platforms, businesses have likewise gone digital.
Even marketing and advertising, for the most part, are now done online. Thus, the term "digital marketing" is created.
This refers to marketing and promotional activities that make use of the Internet and social media platforms to reach potential customers from afar.
A huge aspect of digital marketing is content marketing. This pertains to the use of communicative channels and different forms of media to promote a certain business.
Content marketing can be done in different ways. This includes the creation of infographics or images that will catch the customer's eye, videos, blogs, and feature articles.
There are other strategies that can be used in content marketing. For example, some brands forge partnerships with influencers to reach a certain market.
While others have a dedicated team that can attend to queries and customer concerns in real-time.
Content marketing brings in more customers since it is done for websites and social media platforms. In these places, your viewers can practically come from anywhere.
What Is Content Marketing Automation?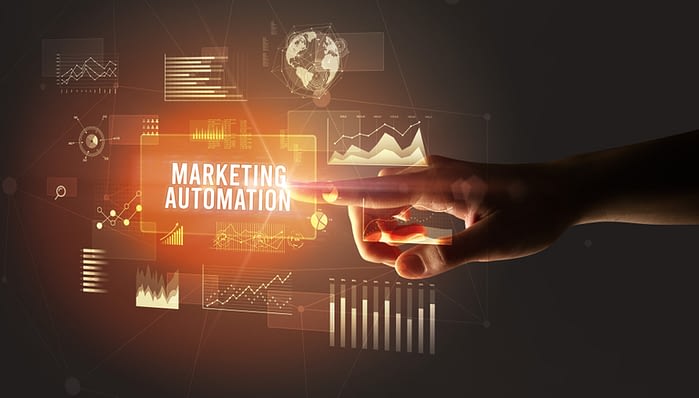 As you can imagine, creating unique content and designing graphics is not exactly easy work. Engaging your customers from time to time requires consistency and effort on your part too. But thanks to technological advancements once again, business owners don't have to do all this manually.
Back in 2006 to 2008, vendors started incorporating business development tools that can automate several processes in their digital and content marketing strategies.
Content marketing automation is the process of identifying repetitive processes in your marketing processes. After identification, these tasks are outsourced to an AI or a platform that can deal with customers and process orders without human intervention.
A common example of these are chatbots that can be programmed to respond in a certain way. Another would be email marketing and social media tools that allow marketers to schedule posts and email blasts.
In addition, content marketing automation is not just for online businesses or the e-commerce industry. Everything from real estate agents, repair services, travel agencies, and even legal services use law firm marketing automation to attract and retain clients.
With the use of automation programs, businesses were able to see a significant rise in productivity and a reduction in overhead costs. If you are still not convinced, below are some reasons why content marketing automation is beneficial for any kind of business.
The Advantages of Business Development Tools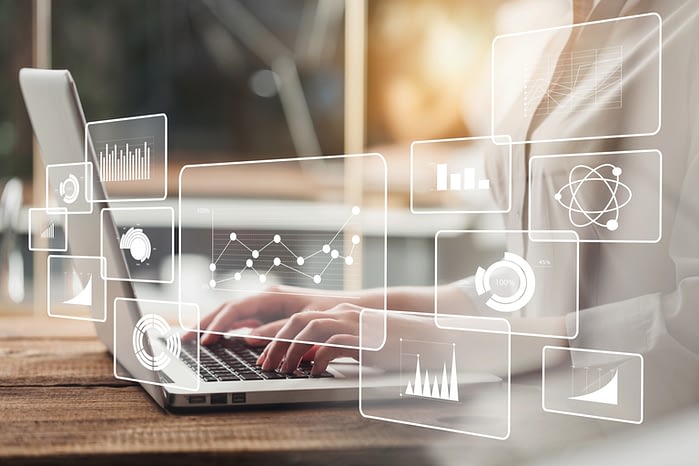 Improves The Productivity Of Your Marketing Team
Instead of spending their time and energy on repetitive and administrative tasks, your marketing team can shift their focus on brainstorming ideas and strategies for your business because they can leave simple tasks to the automation software.
Thus, your team can brew new ideas that will capture more people who will patronize your brand. Sometimes, recurring tasks can take so much of one's time and limit opportunities for further improvement. With automation, your team can communicate (or promote) your business more effectively, reach more people, and help the company grow.
Increase The Number Of Viable Leads
Every growing and established business is now on social media because that's where customers and potential leads are. Likewise, when one is on social media, it cannot be avoided that clients will reach out and send a message to ask or clarify about certain products and services.
With an increasing number of tasks, marketers sometimes fail to acknowledge these messages on social media, emails, and websites. However, with the help of automation tools like chatbots, your leads can turn into real clients.
Chatbots work like this: When a client sends a message, the chatbot will automatically respond with a prewritten message to acknowledge the customer. You will then be alerted so you can formulate a personal reply for the client in just a few minutes.
You Can Retain More Customers
Customers have different wants and needs. No matter how loyal they are to your brand, they will start looking for better alternatives after some time. This is true, especially if you fail to improve or innovate your products or services to keep up with ever-changing customer demands.
Thus, with automated content marketing, you can easily read and understand how the market is performing and how it is constantly changing.
You can find this in the data you gathered from the software. Likewise, you can use this data to change up a few things in your business and enhance them in a way that will fit your customer's needs. With the data you have, you can get insights into your customer's preferences and even notice a pattern in their behavior and buying decisions.
Increased Revenues
What happens when you can retain more customers? Your business will enjoy more revenues, of course. However, it's not just that.
Since automation already processes several tasks for your business at once, you don't need to maintain a huge team to take care of your business. This means that your operational expenses will be significantly reduced. Thus, your business will have more resources to invest in other aspects that can improve or expand it to a newer market.
How To Get Started
Some business owners can get overwhelmed with the idea of content marketing, and automating apps and platforms are especially difficult to grasp at first. However, keep in mind that you don't have to be a tech guru to start promoting your business digitally. You can always seek help from professional digital marketers like Game of SERPS.
These professionals can give you a walkthrough of the whole process and introduce you to new business development tools and strategies that are tailored to suit the needs of your business. If you still want to learn more about the process, you can learn more @ GoS before making any decision. Before venturing out into a new way of marketing, you have to understand the basics first.
Business Development Tools FAQ
What are the strategies for business development?
Use business development tools. They will help you increase leads, boost productivity, retain customers, and increase revenue. These are the strategies of business development, to meet these goals.
Conclusion: The Advantages of Business Development Tools
The digital world has changed the way we live in so many ways. Almost everything can be done digitally. We can work, play, shop, and even order food online. With a huge amount of activity that is done on social media and websites, businesses have to be close to where the people are too. Hence, digital and content marketing came about.
Thanks to tech advancements once again, even the ways of doing business and marketing are now automated to keep up with evolving customer demands. The only thing left for business owners to do is tap into the potentials of these new technologies.
Recap: This post shared four advantages of using business development tools at any stage of a business's growth.
This guide to the perks of using business development tools focused on content marketing automation tools.
There are four advantages of business development tools:
Boost productivity.
Increase leads.
Retain customers.
Increase revenue.
Readers, please share so entrepreneurs learn the four advantages of using business development tools.
I look forward to your views in the comments section. Can you suggest additional benefits of using content marketing automation?
This post was made possible by the support of our readers.