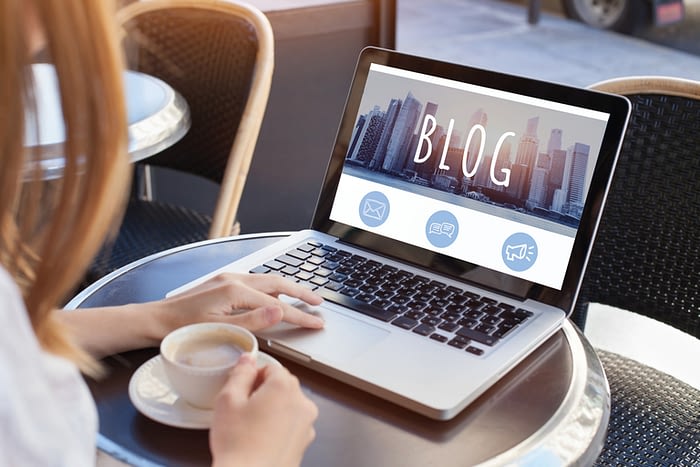 Do you need business blog ideas?
According to data, companies saw a 67% increase in leads when their businesses had blogs. According to the source, 80% of internet users interact with blogs. Therefore, you need these business blog ideas.
Businesses may specialize at marketing products and services but may be weak in the area of blogging.
These business blog ideas are effective for businesses and bloggers who want to step up their game:
Create valuable content.
Create a blog outline.
Create ways for readers to access your blog.
Create relationships among readers.
Create a unique blogging style.
Let's discover helpful business blog ideas.
5 Things To Know About Business Blogging

Businesses—big or small—operate in an ever-changing environment of consumer demands and technology. With the advancement of technology, it became increasingly important for small businesses to achieve a strong web presence to efficiently communicate and interact with their customers.
In addition, the primary component in establishing a strategic online marketing and branding strategy greatly lies in creating a highly-developed website.
Business blogging, in particular, is a useful marketing tactic meant to provide more online visibility to your company. It's also an effective way to advertise your business.
Through the assistance of helpful resources and proper knowledge, business blogging can significantly increase your sales, increase your business website traffic, help you target new markets, and establish your business as a force to reckon with in your respective industry.
To help you more with business blogging, below are five essential business blog ideas:
Create Valuable Content
One of the key factors to successful business blogging is through providing meaningful and valuable content to your readers. This can significantly help you establish your website's authority in your industry and increase your sales.
Aside from that, making your readers satisfied with valuable content may even result in them becoming constant visitors to your blog and help you accumulate more money. Here you will find a list of blog topics.
If you're ever having a hard time allocating time to write blogging posts or you think you lack writing skills, outsourcing your blog to a blog writing service can be of great help to you and your business. This alternative can make you pull off your goals of creating goods that'll effectively garner the attention of your target audience.
By outsourcing your blog, you can now get your job done at an affordable cost and at a better quality, too. Also, this may help you better cater to your customers' needs and boost your sales.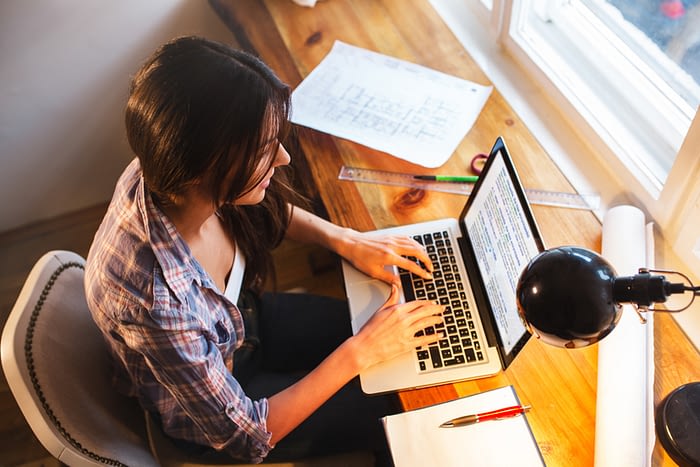 Outline Your Content
The two most frequently identified reasons behind many small businesses' inability to have blogs are the lack of creative ideas and time to make one. However, this won't have to be the case anymore, especially if you can make a comprehensive blog post outline for your content. Aside from keeping a steady flow of ideas, constant planning can help keep your blogs running for a longer time.
Your blog posts can also address frequently asked questions from your customers. Through blog posts, you have the opportunity to improve your writing skills in your areas of interest and expertise.
In addition, you may check on different keyword tools when finding keyword phrases. The keyword phrase should be efficient to drive traffic to your blog and gain recognition for your services, as well as be your blog title once you've identified it.
Make Your Blog Accessible
Links are the lifeblood of the internet, that's why you should make it more accessible to your readers and customers. Through links, people will find it easier to find your works and share them with other people.
This is completely made easier with the help of using share icons. These icons are social networking icons that make it easier for people to see and share your post. Unlike the old-school style of viewing blogs, advancements in technology help you to make your blogs more accessible to your audience. Hence, you drive more traffic and potential sales to your website.
Let's continue exploring more business blog ideas.
Build Up Readership
While many people don't leave comments, you must understand that building readership is also essential in business blogging. This only means that not because you don't get any comment does mean that it's not being viewed and read. Establish a platform for readers to understand your thoughts and insights so that they can better understand you and your business
Apart from that, creating a stronger readership among your target audience can help you to effectively know what else they're looking for in a blog so you can provide them. By doing so, you're allowing them to catch a glimpse of you who are behind the cameras and make you bridge the gap between you and them.
Create a Unique Blogging Style
Your blog will carry your business image, so it's needed to be personal and unique as much as possible. By doing so, it's essential to come up with a blogging style that can easily be associated with you and your business.
When developing a distinct blogging style, keep in mind to always put a bit of your personality to it to make it more striking and intriguing. Besides that, it helps to give your blog an overall tone of confidence and reliability as this could be of great help in convincing people to listen to you and avail of your services.
Apart from these alternatives, you may also customize your theme to make sure that it'll showcase your personality and blogging style. To make your blog stand out from the rest, you can do several helpful things and that include making your customized website pages, uploading your logo, presenting your font and colors, setting up a navigation bar, and adding a sidebar.
Additionally, you'll need a noticeable blog page where you can incorporate your preferences and style. Though most bloggers separate their blog page from the contact page, ensure that you can also do that, but in a more practical way.
If you're a first-timer with business blogging, always remember that other than your website pages, you'll also need separate pages for the blog content.
Business Blog Ideas: FAQ
What are the Most Profitable Blog Topics?
Fashion, Food, Beauty, Finance, Health, Fitness, and Marketing are the most profitable blog topics.
What Should I Write About in a Business Blog?
Write about the most lucrative blog topics if you have knowledge and interest: Fashion, food, beauty, health, fitness, and marketing.
Conclusion: Best Business Blog Ideas
Not all business owners know the benefits of business blogging, especially small businesses. Valid reasons ranging from lack of creative ideas to garner audiences to lack of time for writing blog posts impede business owners from creating business blogs.
When creating business blogs, some of the things that you should take note of include creating valuable content for your readers, planning your content ahead of time, making your blog more accessible, building up readership, and developing a unique blogging style can be of great help to you and your business.
So, if you're one of these people and you haven't adopted the practice yet, you might reconsider doing it now.
In closing, by reading this post, bloggers of all levels learned effective business blog ideas to help them take their blogging effectiveness to the next level.
Readers, please share so entrepreneurs and bloggers discover these business blog ideas.
I look forward to your views in the comments section. Can you suggest additional effective business blog ideas?
Author: Suzanne Waltz
Suzanne Waltz is an SEO specialist, helping businesses improve their online presence. She shares her SEO expertise through various blog-related online publications. Suzanne is also highly knowledgeable and skilled in social media marketing and influencer marketing.
Need extra help?
If you need further help with your business blogging strategies, check out the Mostly Blogging Academy of SEO Courses and boost your online traffic.
This post was made possible by the support of our readers.