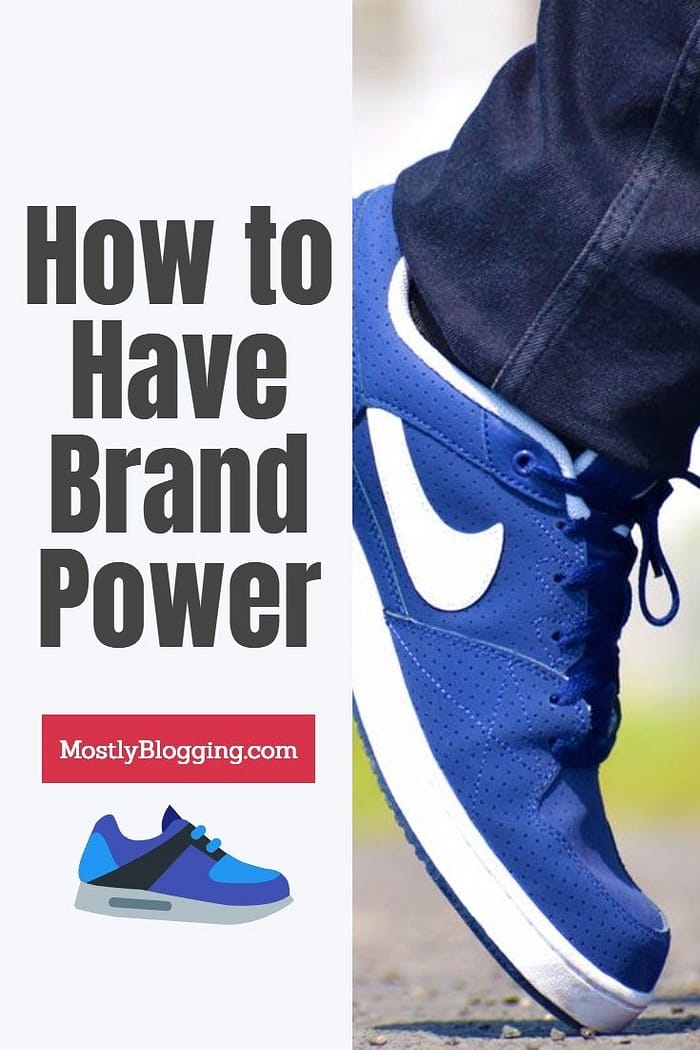 Janice Wald
Brand power.
With Black Friday upon us, we need to understand why certain brands have marketing power.
When you understand what makes certain companies popular, you can emulate their success so you can have brand power too.
If you are a business person, brand power helps you influence buying decisions and make money.
If you are a consumer, brand power helps you decide what to buy.
Whether you're a business or consumer, this post will help you know why certain brands are better than others at marketing.
This post will cover the brand power of the following companies:
Nike
Nextiva
Hubspot
Apple
Google
Housecall Pro
Geico Insurance
By the time you're done reading this post, you'll be able to make a smart marketing plan that encompasses the elements of brands with strong marketing power.
Nike
When I think of a brand with strong brand power, I think of Nike for two reasons.
First, I like Nike's "Just do it" slogan. It's short and catchy. Therefore, the slogan is memorable which results in Nike having strong brand power.
Also, I like the symbol of Nike, the winged goddess on the company's merchandise.
These are definitely creative brand concepts. Creative ideas contribute to brand awareness. Brand awareness means consumers remember your brand which leads to increased sales.
More Companies with Brand Power
Six other people from companies with marketing experience explained why certain big brands have marketing power.
I asked respondents:
Name a company that has a strong brand or presence.
What creative branding ideas does the company use?
Give examples of creative marketing done by the brand.
Did the brands become powerful through these creative marketing strategies? If not, how did they develop brand power?
What companies have strong brand power according to the respondents?
Nextiva
Nextiva: a company with brand power.
My vote is for Nextiva.


I think their creation of an entire marketing event (NextCon) is pretty genius.

Beyond that, they allow their team members to create thought leadership videos released on LinkedIn (both independently, and through co-marketing efforts); and, invite clients to post successful product installations and tag them on LinkedIn.

[Related: How to Use the Linkedin Homepage to Boost Your Brand, 9 Ways]


One thing which boosted them early on, which I thought was smart, was to create these short "customer shoutout" clips on Twitter, and tag their customers in them. The customers would like and comment, and re-share. That really pushed them upwards in my opinion.

Reuben Yonatan
Hubspot
---

I'm Jack, a Full-Stack Marketer and co-founder of https://vyper.io


1. I would say that Hubspot (https://www.hubspot.com/) is a company that has built its brand into a very strong offering.


2. Hubspot is seen as a an all in one sales, CRM, and marketing firm with mostly B2B (Business to Business) clients. Yet they are not afraid to build their online presence on platforms that are not popular in the B2B space like Instagram (https://www.instagram.com/hubspot/). They use the platform to visually represent mundane figures and charts in a way that seems fun and exciting.


3. Because Hubspot caters to businesses, they have developed a huge library of free tools to assist businesses. Tools range from invoice generators to Business templates (https://www.hubspot.com/business-templates). These templates will give you a great starting point when creating business proposals, invoices, and receipts. Templates can also be used to manage staff and business activities. You have to fill out a short survey to access the free tools. Hubspot gets your email and data, and you get the free tools.


4. Yes, Hubspot is known for offering free to use software, resources, and tools in exchange for email addresses or sign-ups. They build their brand this way and are ranked high among popular websites (Ahrefs rank is 238).

[Related: Best Way to Integrate Facebook for Marketing]


Jack Paxton
Co-Founder

Top Growth Marketing – https://topgrowthmarketing.com
VYPER – https://vyper.io
HYAX – https://hyax.com
---
Apple
For me the first thing that comes to mind instantly is Apple and the brand loyalty that they attract.

This has been shown many times as they get thousands of people attend their product launches which in itself is a great marketing tactic to create a buzz around each product.

Additionally, I think back to their 'Think Different' marketing campaign which was a great way of differentiating themselves and their brand from the competition.

Apple has created brand power through campaigns such as these but also having the proof first hand by having high quality, innovative products that are not only unique but offer great value to their customers.Finally, this has allowed them to adopt a business model whereby their pricing stays stable and people are more than happy.

Jon
WealthTurbo
---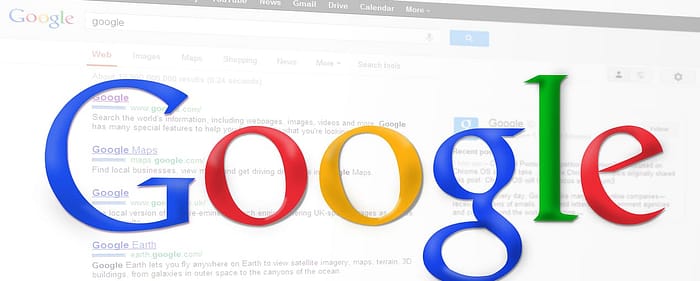 Google
Name a company that has a strong brand or presence.


Google

What creative branding ideas does the company use?

Google puts on events and goes all in to promote itself to the niches that make it money.

I've worked for several ad agencies, and Google offers free account managers as well as support, events, parties, free stuff and more to promote itself in the agency world.

I've also worked on the publisher side and Google offers free phone calls, help implementing new policies, events, outreach, webinars, free stuff and more.

It promotes itself by offering free help, events, and fun stuff to make it a fun option that users will keep coming back to.

Did the brands become powerful through these creative marketing strategies? If not, how did they develop brand power?

Google became powerful through having the best product out there when there were no other search engines as good as it was. It has used its power and money to continue to grow, expand and become indispensable to publishers, brands and ad managers alike.

Stacy Caprio
Founder, Growth Marketing
www.acceleratedgrowthmarketing.com
---
Housecall Pro
Name a company that has a strong brand or presence.
Housecall Pro has a strong brand presence in the home services industry.

2. What creative branding ideas does the company use?
Housecall Pro releases multiple short and long-form blog articles weekly. In addition, industry-specific guides that help home service professionals build and scale their businesses. The company also heavily leverages Facebook (private social communities, LIVE, paid, etc.), YouTube, and hosting in-person meetup events throughout the U.S.

3. Give examples of creative marketing done by the brand.
Housecall Pro frequently releases "How to" guides and templates that can be implemented into a home service professional's daily workflow. This includes getting into a specific trade, industry trends, starting and scaling an independent business, best practices, and techniques for marketing and lead generation. The list goes on.


In addition, Housecall Pro creates YouTube videos that offer visual explanations of the brand's product and ways that home service professionals can improve their businesses. These videos are linked to companion blog articles that dive more in-depth on the specific topic.


The idea is to help home service professionals understand where they can improve their businesses. To step outside of what they have traditionally done in the past, and apply other techniques that are relevant (reviews, SEO, online booking, etc.) to gain visibility, and meet their current and potential customers' needs.


4. Did the brands become powerful through these creative marketing
strategies? If not, how did they develop brand power?

These creative marketing efforts helped Housecall Pro solidify itself, within the home services space. Through developing these posts, guides, videos, etc., it has helped gain visibility, build brand awareness and trust within its niche.


Housecall Pro continues to develop different creative strategies that help home service professionals streamline their businesses.

Jarrod Miller-DeanSEO Content Marketing Coordinator at Housecall Pro
https://www.housecallpro.com/
---
Geico
GEICO Insurance has a powerful brand presence. The company utilizes creative marketing campaigns like the animated Gecko selling insurance, the Cavemen commercials, and Hump Day. These are creative and catchy. Around the time they've started to get old, the company swaps them out for a new campaign.


Although a good product goes a long way towards making a brand powerful, marketing that product to people is essential to keeping a brand alive. Marketing gives a brand a base to build upon. Loyalty grows from quality service, but it is marketing that creates that initial interest in the brand.

Morgan Taylor – CMO for LetMeBank – https://letmebank.com/
---
Wrapping Up: Brand Power
Did you notice any commonalities in the marketing campaigns of the brands with brand power?
Creativity seems flowing in the marketing campaigns of popular brands. Are creative brands and brands with strong brand power synonymous?
Now that you've read the examples in this post, you can use the examples of the brands with power– power to influence, power to make money, whatever they want power to do, and emulate them by following the examples and explanations offered in this article.
Readers, please share so other marketers learn why these companies have such strong brand power and can try to replicate their success.
I look forward to your answers in the comments section. Can you suggest any companies with strong brand power to market successfully?

Janice Wald is the founder of MostlyBlogging.com and co-founder of the Mostly Blogging Academy. She is an ebook author, blogger, blogging coach, blogging judge, freelance writer, and speaker. She won the Best Internet Marketer Award and the Best Blogger Award at the 2021 Infinity Blog Awards. Wald was also nominated as 2019 Best Internet Marketer by the Infinity Blog Awards and in 2017 as the Most Informative Blogger by the London Bloggers Bash. She's been featured on Small Business Trends, the Huffington Post, and Lifehack.