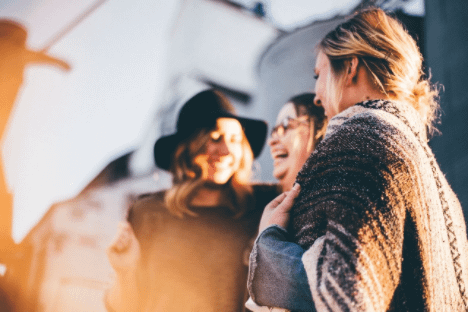 Running a business is challenging, but boosting your company's brand perception doesn't have to be.
Businesses across the globe have had it pretty tough recently.
Especially if you occupy the travel and tourism industries, income has been scarce as people are less likely to part with their money.
It means businesses have been going bankrupt and making staff redundant.
The Coronavirus crisis has certainly taken a toll but the economic fallout is also rumored to be pretty impactful.
It's why customer perception is everything. It's important anyway, but with everything else that's going on and the constant threats to business, it's even more important.
These tips can help you ensure brand perception is on point so you don't lose any more sales than absolutely necessary.
By reading this guide, you will discover the definition of brand perception, cause-related marketing examples, and four strategies to make the public feel good about your brand.
Let's get started learning how to improve brand perception.
What is Brand Perception?
What is the definition of brand perception?
Brand perception is literally how consumers perceive the brand. For instance, what associations come to mind when a person thinks of your brand?
Let's look at an example:
What associations come to mind when you think of Nike? Is it the winged swoosh on the side of the shoe?
You naturally want your brand perception to be filled with positive associations because brand perception is your reputation.
This guide explains four strategies to improve your brand perception.
How To Improve Brand Perception In Business
Focus On Reputation
Reputation is all about what people think of you and is defined by different things you do.
First, think about your returns policy. If it's a good one, an honest and open one, it'll stand you in good stead.
If it's bad, you may need the tech company Removify to change things up.
Do you have a customer service team? Are they well trained and responsive? Your company needs a customer responsive culture.
If you ship products, do they usually arrive on time, and can you change courier if there are constant issues?
These are all concepts which can affect your reputation, you need to look after them or you may end up with a bad name.
It's the same if you own a blog. If you garner a bad reputation, for spam or for unreliable content, people won't want to visit your site.
Last, do you know what is being written online about you? If not, you might want to get a free tool like Google Alerts to alert you when you are mentioned online.
You need to focus on your reputation. These strategies will help you to ensure you have a positive brand perception and a good reputation.
Source
Going Abroad? Make Sure You Take Culture Into Account
If you deal with other countries in your business, you need to take their culture into consideration.
Maybe you sell to the country or have business partners there. Perhaps they're suppliers or manufacturers of key parts of your product.
In your business dealings, make sure you pay attention to culture, which in turn increases brand perception.
This is more important if it's the customers you're dealing with. When you look at Japan, for example, you'll see they have stringent business rules steeped in history which are best adhered to if you want to make good progress.
Take culture into account and it'll always help towards your brand perception. 
Can Your Business Help The Community?
If you can help the community, you'll get immediate brownie points.
Cause Related Marketing Examples
For instance, if you own a construction firm, consider helping to repair a communal wall or help out on a local project.
If you own a restaurant, you could help feed people who are homeless or provide snacks for those working on a project. It instantly looks good and there's no harm in shouting about it from the rooftops either.
When people see you doing good, they're more likely to trust you. If you're online-only, think of anything free you can do.
For instance, maybe you'd want to do something to help charity. Whether it's a portion of sales from a certain project or a partnership where you can help them out.
Also, popular YouTuber Sunny Lenarduzzi spent the summer of 2020 helping to support the Black Lives Matter movement.
Helping worthwhile causes is done by many of the larger businesses out there, and there's no harm in you doing the same thing.
Choose Your Third Party Wisely
Remember, whatever is done in your name is a reflection of you. If you're using Amazon, for example, to fulfill your order and they're late or the product is damaged, it's your name on the line.
When you're looking to sell items on Amazon, be sure all your ducks are in a row and you're sure nothing will come back on you or negatively impact your reputation. Make sure your third parties are vetted first before utilizing them. 
Brand Perception FAQ
What is Perception in Marketing?
Brand perception is the feeling the public has about your company. In order to get sales, you need to build trust. Therefore, you need to take steps to have a positive brand perception.
How Do You Create a Brand Perception?
Follow strategies to make the public feel good about your company. For instance, you can give to charity or help support timely causes.
Wrapping Up: How to Boost Brand Perception
This article shared B2C (Business to Consumer) brand perception strategies.
Following these methods is important in order to make sales. Consumers give their money to companies they trust. Boosting your brand perception will go a long way in building trust which leads to sales.
Readers, please share so entrepreneurs discover these tips for boosting brand perception.
I look forward to your views in the comments section. Do you have any strategies for improving brand perception?
Related Reading
One way to boost brand perception is through video marketing. Consumers trust marketers more when they see them in videos. Consider using video business cards as a way to boost your company's brand perception.
This post was contributed and made possible by the support of our readers.