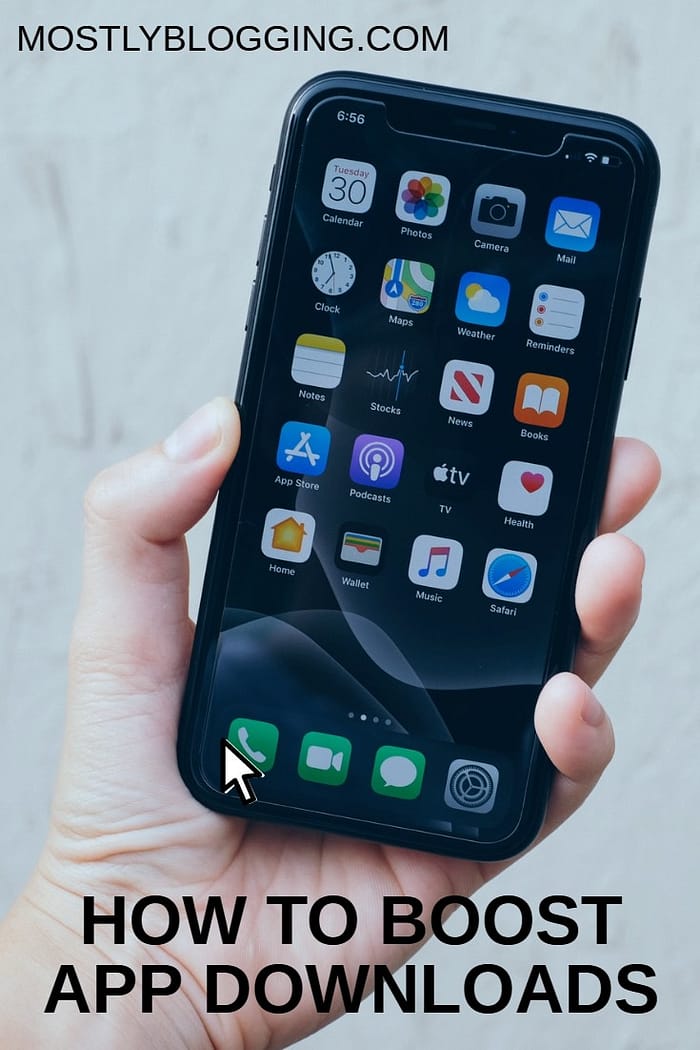 Do you need to boost app downloads?
Targeting mobile users is not just another marketing trend. With the increase in the number of mobile users around the world, the mobile application market has become highly competitive.
For a beginner, it isn't easy to keep their app afloat and profitable with the right strategies.
One of the best ways to boost app downloads is by adding an app landing page to your marketing strategy. Whether through your marketing campaign or organic traffic, it is the landing page where your leads will land to find more information or even download it.
A well-designed landing page will improve conversion rates and build a strong brand reputation. Before running your next paid media ads campaign on TikTok or Instagram, you need to ensure that your landing page takes into account these 5 guidelines.
Let's explore how to boost app downloads.
How to Boost App Downloads
There are a few critical elements every app's landing page must have to lend it some decisive edge.
Create a Compelling Headline
You only have a few seconds to attract the attention of your audience. The best way to do so is with the proper use of the first thing they will notice on your app's landing page – the headline!
Your headline can make or break your app. When you can spur emotional triggers in your audience with your headline, the more likely they will convert. Creating headlines that relate to your audience's pain and make their lives easier will make them feel like they are missing out if they do not download your app.
Strip Down to the Essentials
A landing page with less distraction and options converts much better than one with too much information. Resist the urge to add unnecessary links away from the landing page, such as links to your homepage, site navigation, and additional calls to action.
Conflict messaging and secondary links will lower the desire to download. When you get your audience to focus on specific things, you give them the ultimatum – sign up if you like it or leave.
Consistent Messaging from Lead Sources
No one likes being lied to. Whether via social media, Google PPC, or ads, never promise something you cannot deliver. In marketing – always under-promise and over-deliver. Your landing page should be consistent with the ads you put up to direct your audience. Lack of consistency will put doubt about your credibility and good intentions of your business.
Let's learn more about how to boost app downloads.
High-Quality Visual Content
Visual content is what makes your app stand out from your competition. High-quality images, videos, and even GIFs can offer your landing page the eye candy it needs and enhance your copy. Most people understand better through videos and listening rather than just reading. Use clear images and videos to show that you share their pain points and relate to their struggles.
Strong Call to Action
Your call-to-action button is one of the greatest assets of your landing page. You may just spend hours creating a stellar landing page, but this button helps your audience decide if they should click on it. Irrespective of what you are offering, your call to action should be short, clear, and strong. Use strong words to give your audience a compelling reason to do business with you.
Wrapping Up: How to Boost App Downloads
Now it's your turn! Landing pages increase conversions and grow your customer base. Once you've completed your website landing pages and app store profile, you'll be ready to start running TikTok ads to boost your app downloads. The App Marketing experts, House of Marketers can help with this. Their experts will help you drive installs and build a TikTok community that stays retained!
Readers, please share so app developers discover this guide to boost app downloads.
This post was contributed and made possible by the support of our readers.