Welcome to My 5th Blogversary Party!
Did you know I celebrated five years of blogging on November 8?
Being able to serve the blogging community for half a decade is one of the highlights of my life.
Many of you know I am a teacher, and I live in Santa Clarita, California, near the site of the recent Saugus High School shootings.
I have received letters from concerned blogging friends from all over the country.
Although my brother, who teaches near Saugus High School, went into lockdown, I was not affected.
Thank you all from the bottom of my heart for your thoughtfulness, your concern, and your support of my blog for the last five years.
You are all welcome to celebrate with me.
In the comments section, you are encouraged to self-promote.
Introduce your blog to the other guests at the party. Tell the readers about your blog, and post a link to your favorite post, a recent post, your About page, your blog link, or anything you like.
If you are not already following Mostly Blogging, I like new subscribers too.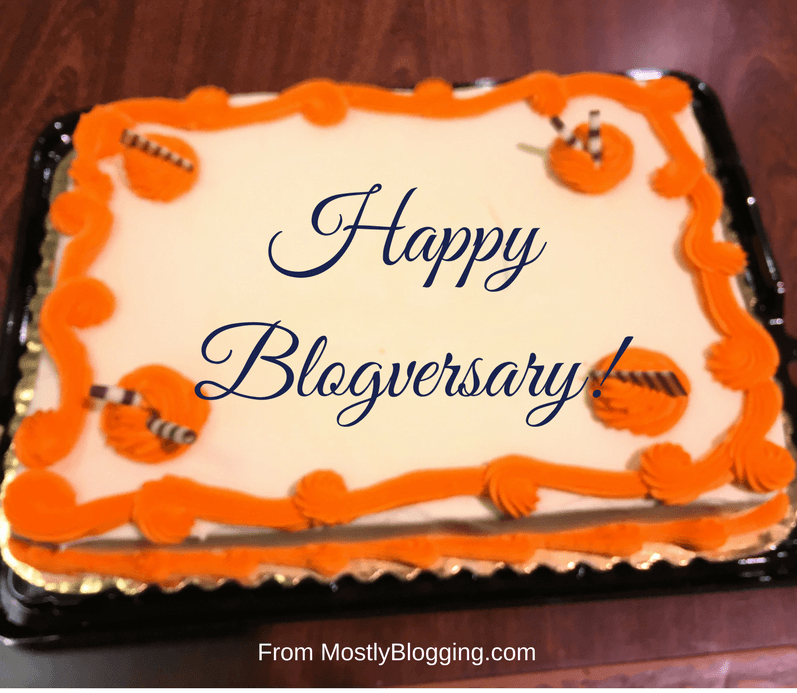 At today's blog party, we are having a blogversary cake. Enjoy the cake and networking.
Note: At other blog parties, guests are encouraged to return and leave different links to articles in different comment boxes. You are welcome to return as often as you like and leave links.
I am hoping others will be able to find new blogs to read and new bloggers to connect with.
Guests, if you think others would enjoy the networking opportunities at our blog party, please share on your social media and blogs. The more guests at the party, the more networking opportunities for all of us.
Indian Independence Day Blog Party