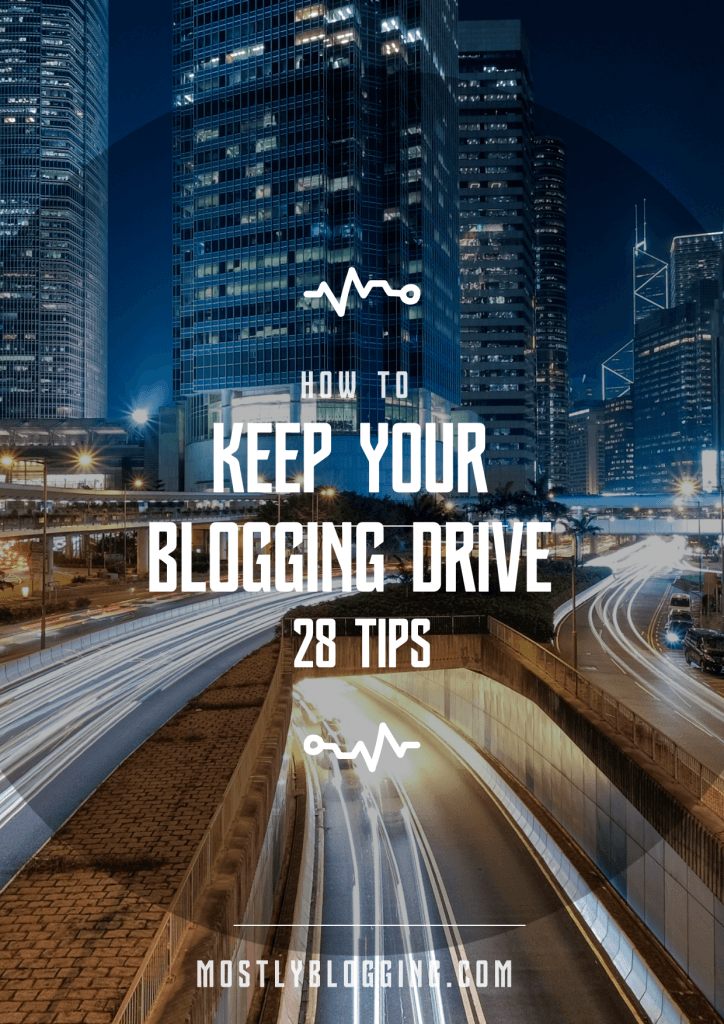 Have you lost your blogging passion?
Are you (gasp) bored with blogging?
Has your niche's content lost its luster?
Are you disinterested in your content and are having trouble making your posts interesting to others?
Then you, my friends, have what is called Blogger Burnout.
This post is for you. Read on to discover 28 ways to rediscover your blogging passion.
When you're done reading this article, you'll have an action plan with 28 strategies you can use to keep your blogging passion alive and avoid burnout.
You can also use these hacks to rediscover your blogging passion in the event you've already lost your drive.
Consider these comments from a reader who lost her blogging passion after blogging for five years:
"Thanks for this, I was in need of a good kick in the tush to get writing again."
Consider these comments from a blogger who feels she has lost her blogging passion permanently:
"I know I haven't posted in quite some time. I am waiving the white flag and throwing in the towel. I QUIT!  I'll be saving my writing and once I've completed that this blog will be deleted.
So there you have it. I've enjoyed the few years I have had here, but I find myself without strength or ambition to continue this venture further." (Source: The Pink Herald Blog)
People lose their blogging passion for all sorts of reasons.
We get busy, tired, sick, preoccupied.
The cause of Blogging Burnout isn't important.
What's important is getting your blogging passion back.
Why is Blogging Passion Important?
Consider these observations from Gaurav Kumar:
"Your blog launch is the first step that tells how professional and serious you are about blogging. 90% of the people who fail in the blogging business have launched the blog without any research and passion. It is necessary to blog with a passion but at the same time it is important that you should do research.
Your job is to spend time and find out which niche is profitable and how that attracts you."
Consider these comments from a new blogger upon discovering my Inspire Me Monday Linky Party:
I am so happy I found you. I am new to blogging and I feel like an island in a big ocean… lost, lol. Looking forward to reading these blogs in your party.
How to Rediscover Your Passion for Writing
1. Be patient. Things occur in waves. Blogging contains peaks as well as valleys.
2. Don't read other blogs. You'll have an easier time avoiding blogging envy.
3. Use Answer the Public to generate blog content ideas. People burn out when trying to generate content becomes difficult. Ask the Public presents you with questions relevant to your keyword. Answering them will fill your post and give your reader helpful information.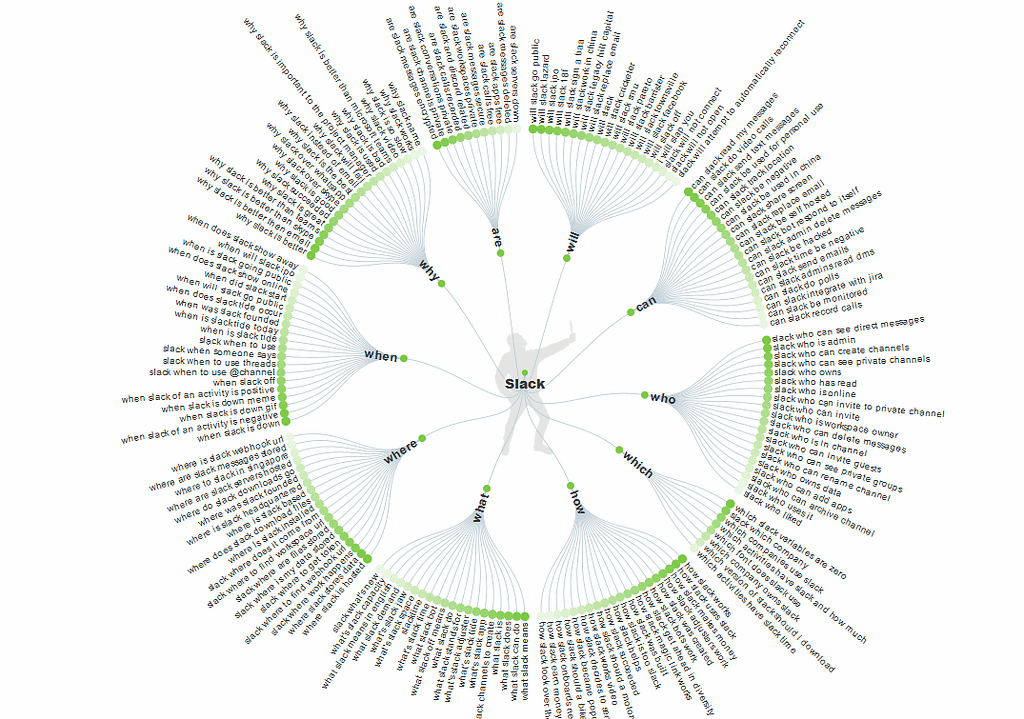 When you go to the site, there is a man waiting to give you these questions. Look at all the questions Answer the Public gives you.
4. Let Missinglettr generate your blog promotion content. Promotion becomes less of a chore when Missinglettr writes your social media content for you. You'll be less likely to lose your blogging passion if the tasks are fun and not tedious. It gets better: Missinglettr is a free service.  [More information about Missinglettr is available.]
5. Let your followers suggest content ideas for you. Recently, I was exploring an engaging feature of Instagram: Instagram questions. I asked, "What topic would you like me to write about?" One of my followers responded, "Bloggers' mental health." Hence, this post. Do you see how easy coming up with content ideas are? Letting your followers generate your content is win-win. You get new content suggestions. The trend in marketing today is to use User-Generated Content (UGC). It bonds your website visitors to you which increases trust and sales.
6. Remember "good" doesn't mean "perfect." You can help your readers with a great post. However, a "perfect" post is an ideal. Even if there were such a thing, it would take you so long to reach perfection, you'd never get any other tasks done and you'd burn out trying.
7. Let guest authors write for you until you get your blogging passion back. Even after they write for you, sharing the writing load may prevent blogger burnout from reoccurring.
8. Have a list of blogging topics ready to go. This will prevent Writer's Block.
9. Have a list of fill-in-the-blank headline templates on hand. This will also help prevent Writer's Block. No Block means no frustration. No frustration, no loss of passion.
10. Read inspirational quotes about writing and blogging. You can find these anywhere. Google, Instagram, Pinterest, and blog posts are great places to start.
12. Make a creative blog graphic. Using online graphic design tools is fun. Rediscover your creativity for graphic design and you may rediscover your passion for blogging.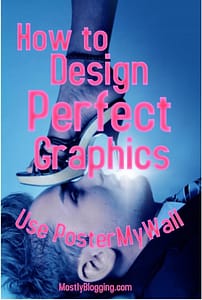 13. Batch blog. When you have time, compose many blog posts. That will ease the stress during busy periods like the holidays. You don't want to resent blogging.

14. Take blogging breaks. Rest and relaxation are good for everyone especially burnt out bloggers. Note: Notify your readers about your upcoming change in the publication schedule. Otherwise, they may be confused.
15. Have "shelf posts" ready to go. Have an extra blog post on hand for times you just can't bring yourself to blog for whatever reason.

16. Use more blogging tools. Let tools do your blogging tasks. The more jobs you let your tools do, the less you'll do and the greater the chance you'll avoid the dreaded Blogger Burnout.  Many blogging tools are free.
17. Join a Facebook group. I recently read people are venting in Facebook groups like they do in therapy. Sharing frustrations will help you feel less alone. After sharing, you may feel better as people often do after a good rant.
18. Write like you speak. Speaking is effortless. When you write like you speak, you sound like a blogger. You're not here to write essays. When you write blog posts, your "voice" sounds so natural, your readers are hooked. Perhaps you're trying too hard to sound as formal as an essay writer.
19. Just do it. Okay, I'm quoting the Nike slogan, but it applies to blogging. Full disclosure: When I sit down to compose a post, I freeze. I struggle to devise an introduction. I tell myself, "Janice, just write." The words flow and both my introduction and the rest of my post get written.
20. Don't listen to rumors. Have you heard blogging is dead? Perhaps you have, so you've stopped giving your best efforts. Blogging isn't dead. Shall I loosely quote Twain? Reports of blogging's death have been greatly exaggerated.
21. Use humor. You may enjoy including your own inside jokes in your posts even if no one else gets them. If you enjoy your own humor, you may enjoy blogging more. In fact, I just had fun quoting Nike and Twain. Have fun blogging. Find the joy and you'll find the passion. Important: Don't use offensive or potentially offensive humor. You may offend your readers.
22. Remind yourself why you started. The passion you felt then may reignite.
23. Chunk the blogging tasks. Trying to focus on individual tasks at a time will make all you have to do feel less overwhelming.
24. Use Quora to help get the passion back. By answering questions at Quora, you'll revisit how amazing it feels to help people. By visiting Quora, you'll get ideas for blog post topics. This will save you time and frustrating devising them.
25. Outsource. If you can afford it, hire a virtual assistant to help you with your blogging duties. Your stress will be reduced.
26. Change your mindset. Accept that blogging comes with sacrifices. Most activities have disadvantages as well as advantages. If you can accept every road has its bumps, you may find the blogging journey easier.
27. Join a Blogger Collaboration group. Share blogging tasks. Reciprocate, get help, and make new blogging friends.
28. Write better conclusions. You might wonder how this could relate to rediscovering your zeal for blogging. Do you convey your zeal for your article's content in your conclusion? I thought not. Many of us just end our post. It's over. Goodbye. Comment and share if you will. Or, they recopy their introduction (even, gasp, paste their introduction into the conclusion.) If you carry on in your introduction how exciting your (pick one: tips, action plan, hacks, strategies) are, you may actually start feeling, well, excited instead of bored. The ImpactBnd blog has great strategies for writing a dynamic conclusion.
Wrapping Up: How to Beat Blogger Burnout and Reignite Your Blogging Passion

I've been blogging for over 4 years. Have I lost my enthusiasm for blogging? Nah.
Why not? I follow the tips in this post. Now, so can you.
If there are two takeaways from this post, here they are:
You can avoid Blogger Burnout and keep alive your passion for blogging.
You can rediscover your blogging passion if you've lost it.
How? Follow the tips in this post. Use them as an action plan.
Blogging is a journey. Every journey has bumps in the road. If you follow the tips, the journey will be smoother and you'll retain your drive.
Readers, please share so other disillusioned bloggers know how to reignite the spark and rediscover their blogging passion.
I look forward to your views in the comments: How long have you been blogging? How do you retain your blogging passion?

Janice Wald is the founder of MostlyBlogging.com and co-founder of the Mostly Blogging Academy. She is an ebook author, blogger, blogging coach, blogging judge, freelance writer, and speaker. She won the Best Internet Marketer Award and the Best Blogger Award at the 2021 Infinity Blog Awards. Wald was also nominated as 2019 Best Internet Marketer by the Infinity Blog Awards and in 2017 as the Most Informative Blogger by the London Bloggers Bash. She's been featured on Small Business Trends, the Huffington Post, and Lifehack.