Credit to Pixabay on Pexels
If you are thinking about starting a blog, you need to have the right blogging equipment.
For instance, you will need a good computer and internet connection.
When it comes to blogging equipment, you should get the best of the best. This is because your blog will depend on it for its success.
By reading this post, you'll discover the digital tools as well as the hardware you need to run a blog.
So before you start your blog, here are a few examples of blogging equipment you'll need to get your blog off the ground.
Choosing Your Niche
Before you start exploring the necessary blogging equipment, you need to pick a content niche.
The first thing you'll need to do is decide what kind of content you want your blog to focus on. Do you want it to be about your personal life, work-life, or just about some random topic? Do you want it to be primarily text-based or video-based? Once you've decided that, choose the blogging platform that best fits those needs.
WordPress is the most popular CMS (Content Management System). According to recent data, 455 million blogs use WordPress.
Let's go over more blogging equipment.
Web Hosting
If you want to start a blog, you need to consider the different aspects of it first. Your blog will be hosted on a server, and if you want your site to be successful, it needs to be hosted in the right place.
The hosting provider is not just about how fast or how reliable it is; they are also responsible for ensuring that all the necessary security measures are in place. This includes making sure that your site has the right security software installed, and that it has an SSL certificate installed as well.
What is the best way to guarantee a quality service? Make sure you choose a hosting provider that has a good remote support team available 24/7 and provides high-quality services.
Camera
The first piece of equipment you need is a camera. You should not go out and buy a high-end DSLR or mirrorless camera – those are expensive, while they do not give you the best quality images or have interchangeable lenses that can be used for different types of photography.
Instead, go for something cheaper that has decent quality and is easy to use – like an entry-level DSLR or mirrorless camera with an 18-55mm lens.
Editor's Note:
I use my smartphone to take photos, and I'm aware many bloggers use both their iOS and Android phones to take blog photos.
Laptop or Tablet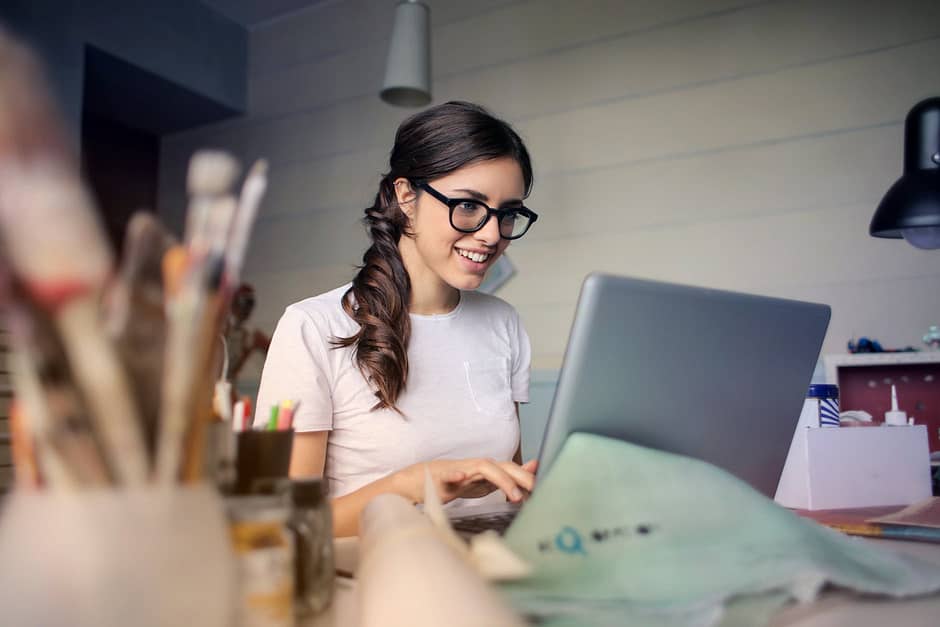 The most important piece of blogging equipment is your computer. You need to have a powerful processor and RAM in order to handle all the different tasks that come with blogging.
Fortunately, you can use an iPad rental service for your needs. It is also important to have a good internet connection so that your blog can load quickly and run smoothly without any interruptions or lags in loading times.
Vlogging Camera
When it comes to blogging, a camera is an essential part of the blogging toolkit. You need to have one in order to take quality pictures and videos that can be used for your blog posts. A vlogging camera is a type of camera specially designed for vloggers or video bloggers. It has a wide-angle lens that captures more in the frame and has features such as image stabilization and low-light capabilities.
A vlogging camera is also important because it allows you to shoot high-quality videos which can be shared on social media platforms like YouTube and Instagram with ease. It also allows you to create professional-looking videos without having to spend on expensive equipment like a DSLR or camcorder.
Social Media Account
Creating a social media account is essential for getting your blog off the ground. Here are some tips on how you can leverage your social media accounts in order to drive traffic back towards your blog.
Make sure that you are following the right people and engaging with them on a regular basis so that they will see your content and share it with their followers. Don't forget to use hashtags in all of your posts so that they will appear in searches and get more exposure on social media platforms like Twitter and Instagram.
Editing Software
It is important to remember that even though it might seem easy to publish your blog on the internet, there are many steps that need to be taken in order for it to be successful. The most important of them being editing and for that, you can take use of an online video editor.
Editing is an essential step when publishing a blog post. It ensures that the quality of your work is up to par with what your readers deserve. It also helps you make sure that you are not wasting time on skillsets that you don't have and instead focus on what you are best at – creativity, emotion, and bringing your audience what they need.
Editors Note:
In addition to becoming familiar with digital blogging equipment that will help you edit your blog posts like Grammarly, you need to become familiar with video editing software.
Many blog visitors prefer watching videos to reading the information. Also, inserting a video into your blog post keeps readers on your site longer which improves your SEO. Finally, inserting a video as well as having still images and text gives Google the variety of media types it wants to show its search engine users.
Although there are many powerful video editors, I recommend the Splice app. Splice is free with a large music selection. Here you will find a Splice review with more details and a tutorial. Here you will find many Splice alternatives.
Blogging Equipment: FAQ
What equipment do you need for a blog?
You need social media sites for promotion, a host, a camera, a text editor, and a video editor. You also need a content niche. Finally, you need a computer.
Wrapping Up: Important Blogging Equipment
This brief guide gave you a short overview of the most important blogging equipment you can have in order to run a successful blog.
Readers, please share so new bloggers know the important software and hardware they need for their blog.
I look forward to your views in the comments section. Can you recommend any blogging equipment you find valuable that we left out?
This post was contributed and made possible by the support of our readers.