Overworked/Underpaid Bloggers And The 80/20 Pareto Principle
Peter Nyiri
Do you feel overworked and underpaid as a blogger? Does this accurately describe your blogger life?
Then you are suffering from the Pareto principle and you absolutely need to read this blog post.
First, I want to introduce you to the Pareto principle, also known as the 80/20 rule, the law of the vital few. It basically means that 80 percent of results come from 20 percent of efforts.
Today, some leading online retailers and bloggers are seeing a new "Super Pareto" emerging, where typically fewer than five percent of the users contribute more than 90 percent of the revenue. Call it the 95–5 rule.
Making $700/Month With 2 Blog Posts?
My name is Peter Nyiri and I built the Mostly Blogging Academy for Janice on this blog. Now I am going to be very honest with you. Super Pareto completely applies to my blog, FunnelXpert, which I started in late November 2017.
Since that time I have signed up for over 50 affiliate programs. Only 6 of these ever paid me a commission and there are only 2 that actually move the needle. Here are the commissions for the past month.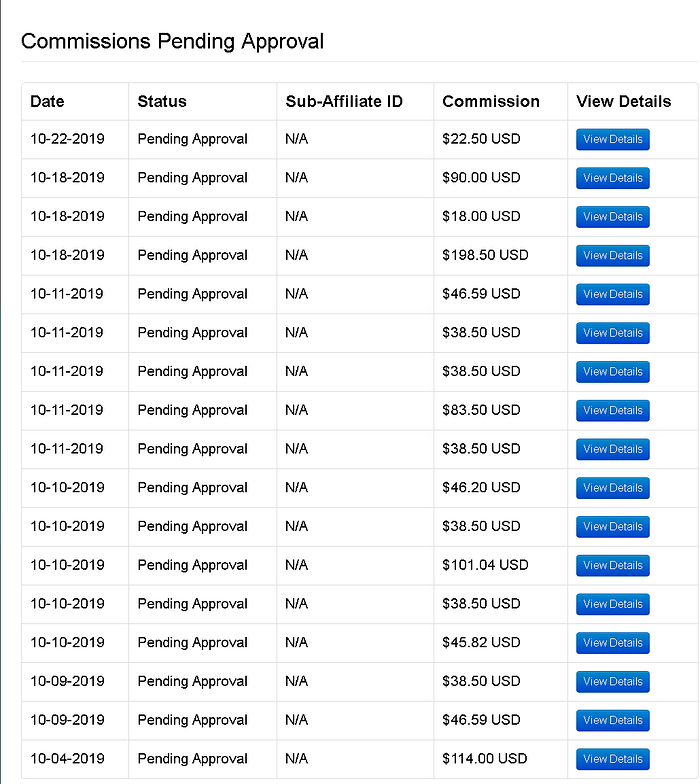 And the total commissions for the account since March 2018: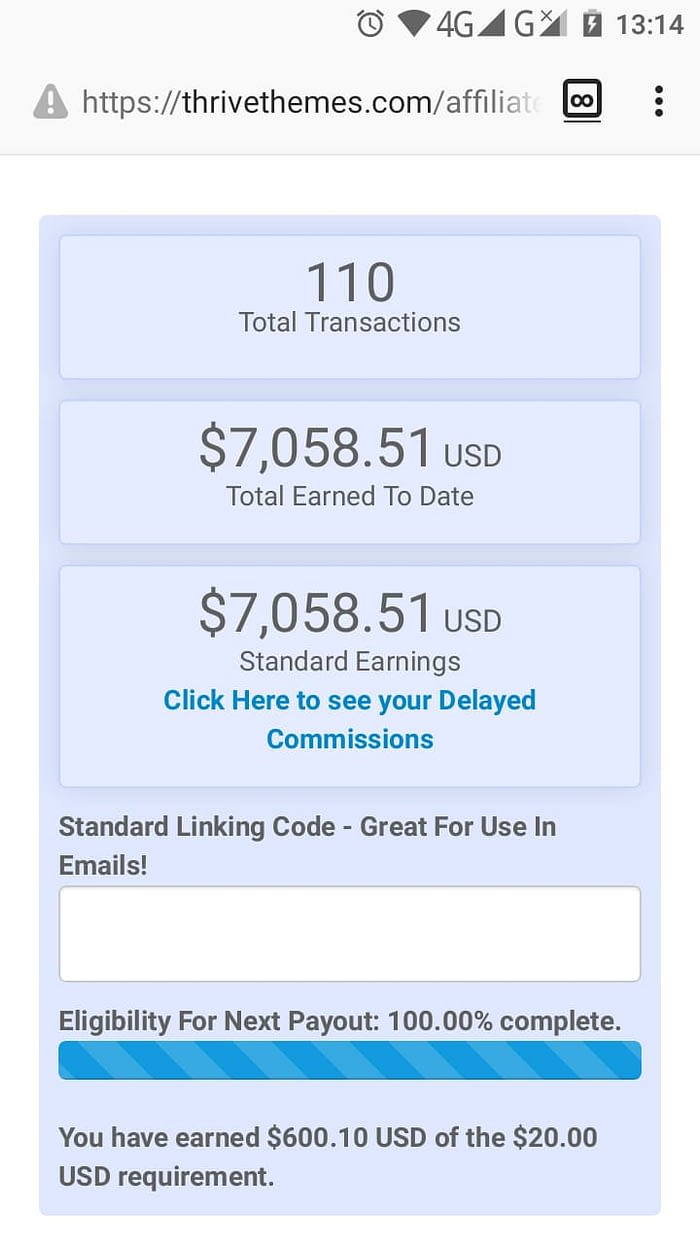 At the time of writing I have 105 blog posts on my blog. Only 15 of them get regular traffic and 3 of them generate the affiliate commissions.
Pareto for Keywords
Did you know that over 93 percent of keyword phrases are searched for less than 20 times per month?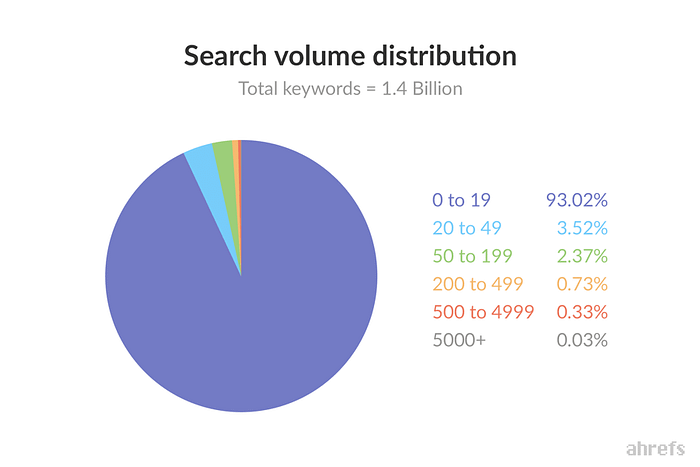 Believe me, I have done tons of keyword research and I wrote tons of content for the keywords I found.
I attained the results that you see above from just 2 keywords that are searched 20 times per month.
Link Building
Have you tried building links? If you do cold outreach, the result you get will be less than 20 percent.
If you are a beginner with a new site, no one will want to link to you.
Did you know that you can skip all that effort on link building?
It took me two years to build up my blog's DA to 24. And… You can get a domain that already has links. I just paid $27 for a DA 34 domain and built it into a full-blown site in 2-3 days.
If I had known this two years ago, my story could be different. Blog smarter, not harder.
Your Blogger Education
I can say from my own experience that only 5 percent of the stuff you study, the courses you take, will generate any results. Almost everything you read is superficial and pretends that it is easy.
A an example take a look at this "DIY Sales Funnel" that I found on a site:
Step 1 – Create A Landing Page With The Best Sales Funnel Software…
Step 2 – Connect To Customizable Shopping Cart Software…
Step 3 – Deliver Your Goods
Step 4 – Create A One-Time-Offer Page That Actually Sells…
A lot of inexperienced marketers mess up on the OTO (One-Time-Offer), though, by trying to turn a gross profit on the front end of their funnel. This is the biggest mistake that most inexperienced marketers make.
Step 5 – Bring In Additional Revenue With A One-Click Upsell…
Step 6 – Create An Autoresponder Sequence With Email Marketing Software…
Then I saw articles like this:
Does This Timer Really Increase Sales?
7 Steps To Drastically Increase Opt-Ins And Sales
There is so much more that goes into building a profitable site or sales funnel that is not mentioned.
Formula For Persuasive Copy
One vital thing that the above text doesn't mention is writing your copy.
Copy is the most important aspect of blogging.
Headlines, blog posts, emails, sales pages, webinars…
These are all based on copywriting.
Great copy can sell your brand even if other factors are not that great.
The great distinction between content writing and copywriting lies in the purpose of writing it.
Copywriting means writing for the sake of promotional advertising or marketing.
The purpose of content writing is to entertain and entice the online audiences so they stay longer on websites and engage with the brand.
I recently came across an inexpensive book on copywriting that you should check out. It will greatly increase your conversions.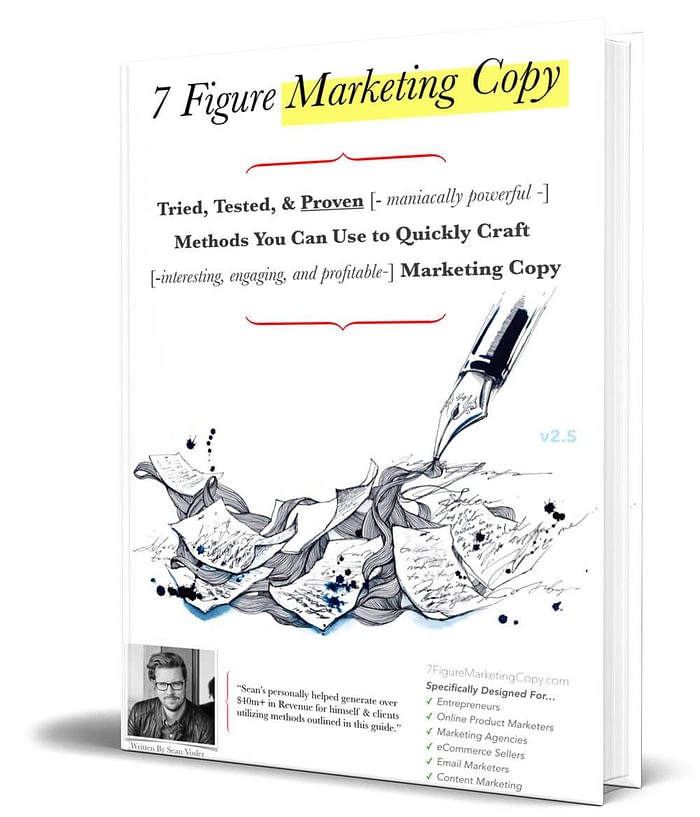 Mostly Blogging Academy
We have created Mostly Blogging Academy so that you can get affordable blogging education.
There are many online blogger courses on the internet that cost over $1,000.
Currently we offer the following courses:
Blogging Like A Pro
Online business, just like any other business, is difficult when you are a one-man show.
The biggest danger is that you waste 90 percent of your time on actions and strategies that don't give you any return.
The key to success is to be very strategic, because you never get back the time spent wrong. Learn to differentiate between strategies that work and those that don't.
You can read the first few lessons for free.
Blogging On The First Page of Google
In this course you will find out how to bring in traffic with your content (SEO) and get it to the first page of Google.
Video & Webinar for Newbies
The Clueless Newbie's Guide To Video & Webinar Without Expensive And Complicated Software
Effective Email Marketing
How to Create And Run a Successful Email Marketing Campaign
Conclusion: How to Make Your Blogger Life Easier in 2020
What else can we do to help you with your blogging journey? How can we make your blogger life easier and more profitable in 2020?
Leave a comment below.
Readers, please share so other bloggers whose blogger life is spent blogging hard and not smart discover Peter's success and the courses offered in this post.