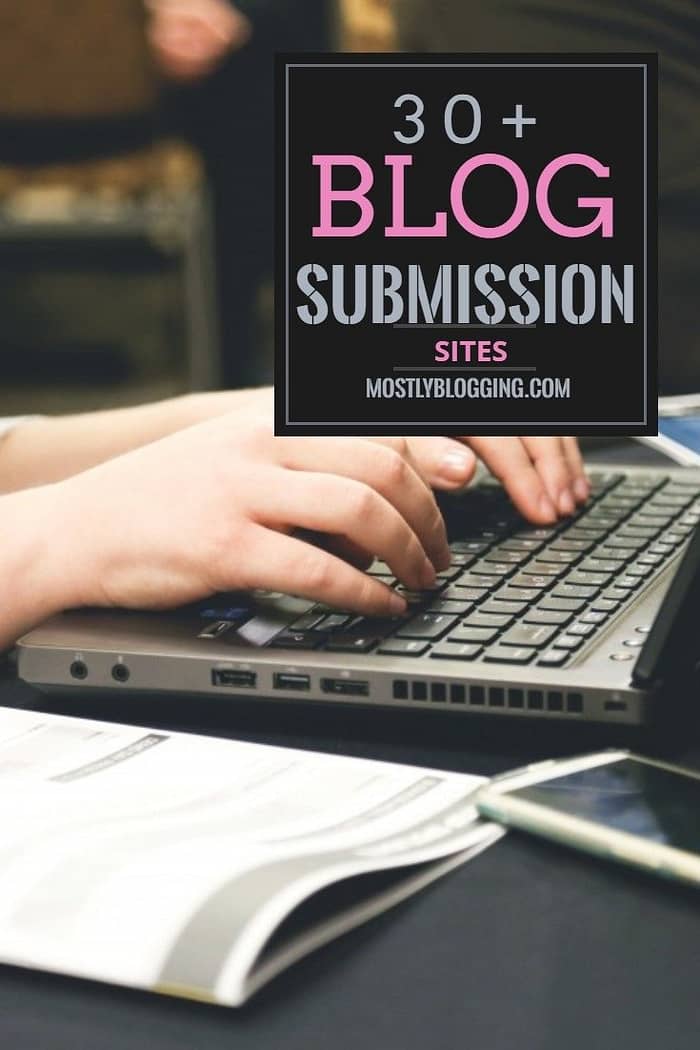 Are you familiar with the term "blog submission sites?"
This post is about blog submission in SEO.
Did you know I celebrated five years of blogging in November of 2019?
Half a decade of contributing to the blogging community with over 1,000 published posts.
My blogging milestones increased this year. I can add the following titles to my credentials:
Blogger, blogging coach, ebook author, speaker, blogging judge, and nominee for 2019 best internet marketer by the Infinity Blog Awards.
In addition, my posts have been mentioned by Small Business Trends, published by Lifehack and syndicated internationally.
As I reflect on my half a decade milestone, this post shares to what I believe I can attribute this success.
I can sum up in three words: blog submission sites.
These blog submission sites for SEO help you in a number of ways:
By contributing to these blog submission sites, you can replicate my successful experiences in the areas of traffic, branding, and SEO.
This post will explain how contributing to these blog submission sites, my branding, traffic, and SEO increased.
After reading this post and following these tips, yours can as well.
This post will cover the following:
In addition, by the time you're done reading this post, you'll have this article to use as a reference list of blog submission sites.
Each site has the Domain Authority Ranking (DA) listed.
My rationale for using or not using the sites is also listed.
Also, you'll know the answer to the question, "What is blog submission in SEO?"
Are you ready to receive your free blog submission sites list for SEO?
Let's dive in.
What are Blog Submission Sites?
Blog submission sites are used for submitting your blog post URLs in order to get links, an increase in traffic, and boosting your SEO.
Mostly-Free Blog Submission Sites
Blog Submission Sites I Use
1. Google Search Console
Use Google Search Console to find keywords you are ranking for but didn't target in your original content.
Here's why:
According to ProBlogger Rogier Giersthove, "You're already ranking for multiple unintended keywords in your content."
I always recommend bloggers update their posts. Google loves updated information.
What I didn't know until this year is that we need to tell Google we updated our posts.
Before we begin the tutorial, let's make sure this method works:
I blogged about Facebook groups that allow daily promotion in 2017, more than two years ago.
I confirmed the post still ranks on Google between positions 5 and 15 in the SERPs. It does.
I applied the following techniques.
Look:

After applying these methods, a post written almost 3 years ago received a 65.12% traffic boost!
Google Search Console shows keywords to put in posts already published posts.
Put these keywords in your post and click "Update." Then, tell Google to reindex your post. Your SEO will go up.
When discussing the value of evergreen marketing, blogger Moss Clement observed,
"Since the goal of your content is to drive consistent web traffic, updating the post occasionally will help your target readers to keep on interacting with the material."
Here's how: Apply these tips to post that rank between 5 and 15 in Google's Search Engine Results Pages (SERPs).
Step 1: Edit the post.
Make it longer: Add new tags and images. Add new information you became aware of since publication.
Resave your post. In WordPress, click Update.
Now is the time to tell Google you updated your post.
After updating your post, Click View Post to get the live link.
Step 2: Go to Google Search Console.
Click Search Console.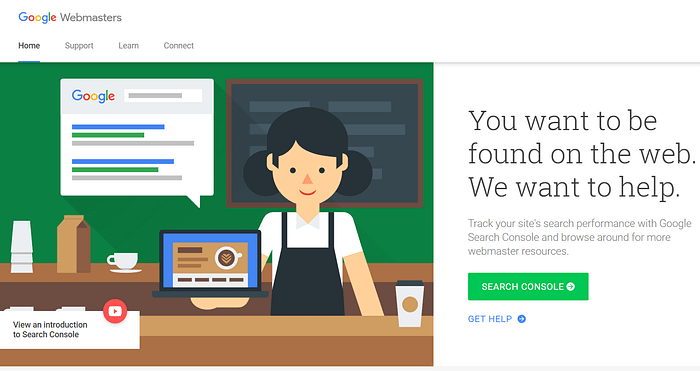 Click URL Inspection.

Paste your post's URL at the top.

Click Request Indexing.
Wait a few moments. Google will return to let you know your post is in a queue waiting for Google's bots to recrawl it.
Other Advantages of Google Search Console
There are some tools you can use to look out for data breaches on your site. Google Search Console will send you alerts if it detects any hacking attempts.
2. Quora
When you submit your content and links to Quora, traffic and branding increase. Links from Quora boost your SEO since Quora has a high DA of 93.
As you can see, I received more than 250,000 views on my content coming from Quora.com.
How many of these views translated into traffic to my blog?
Look:

From October 5 to November 2, Quora sent me more social traffic than Facebook or any other social media site. The question and answer site was my Number 1 traffic generator.
As you can see from the screenshot, Quora sent me more than 36% of my social traffic in a month's time.
Content Curation Sites I Use
3. Zest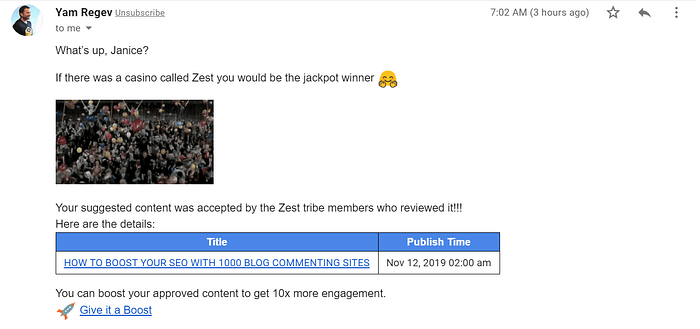 This is the exciting news you receive when your post is accepted to Zest.
You receive social traffic.
Also, you receive SEO benefits when you contribute to Zest. Since Zest's Domain Authority Ranking is 43. You get a decent link to your website which boosts your SEO and indirectly leads to more search engine traffic.
In 2019, Zest tightened its policy over who could submit. However, if you can brace yourself for any rejection you receive, any acceptance will be worth the traffic.
As you can see from the screenshot, you can pay to boost your exposure.
4. BizSugar
BizSugar is a sharing community as well as a forum.
SmallBizTrends often picks up BizSugar's posts.
When SmallBizTrends picks up my posts from BizSugar, I get a link from SmallBizTrends, a site that has a DA of over 80, a high DA.
As a result of my association with BizSugar, I was interviewed by one of the BizSugar administrators in a blogging tips podcast.
This certainly boosts my brand as I'm exposed to a new group of potential readers and customers.
5. Viral Content Bee
When you submit to Viral Content Bee, you receive a link from a site with a 44 DA.
Viral Content Bee has strands for all sorts of blogging niches.
You'll meet serious bloggers there. I just received a comment from a new reader who told me he met me at Viral Content Bee.
Social Media Sites
6. Instagram
I post on Instagram, I use Instagram Stories, and on Saturdays, the @IbrandYourBiz account allows promotion. The admin blogger Favour has over 40,000 Instagram followers.
She allows the promotion of your products, services, and content. This is a widespread promotion for you. Since she doesn't charge for promotion, you don't need an advertising budget.
So many people wrote me DM (Direct Messages) at Instagram asking for Instagram coaching, I started an Instagram Coaching Service.
As you can see, submitting to Instagram boosts my traffic and branding.
7. Twitter
Even long after publication, you should still be sporadically tweeting your content.
When you submit to Twitter, keep in mind that Twitter can ban your content.
Do you participate in Twitter Chats? You can submit your content to Twitter Chats when people ask for your links.
Also, when hashtags relevant to my niche trend, I submit my content.
For example, on Veterans Day, I took the opportunity to promote my PosterMyWall post since PosterMyWall has Veterans Day graphics displayed in the post.
I tweeted my promotion when the hashtag #VetransDay2019 (spelling correct) was trending.
8. Facebook Groups
You can submit to many Facebook groups.
The admin of the group reads your post and if acceptable, it will appear in the group after acceptance.
Some groups have threads that don't require acceptance.
Other groups make you submit your content regardless. The rules all depend on the group admin.
Some of the groups I submit to have tens of thousands of members. You're wasting a huge opportunity for exposure by not submitting to Facebook.
Facebook was my Number 1 referrer of social traffic in 2019.
9. Facebook Page
I put content on my Mostly Blogging Facebook Business Page.
It's good I did since it showed people my page was active.
I subsequently received opportunities when people sent queries to me via my Facebook page.
10. LinkedIn
I resumed submitting my content to LinkedIn groups this year.
I get a strong link from LinkedIn which helps my SEO.
Also, millions of people are in some of these groups. Even if just a fraction goes to your site, you're golden.
Will LinkedIn groups generate traffic for you? Yes!

As you can see, there was a time when I received 1,284 page views from LinkedIn in just one day!
If you are interested in getting started on LinkedIn, follow these LinkedIn instructions.
LinkedIn has a DA of 97.
11. WebTalk
So far, I have two followers at WebTalk. This could lead to affiliate income for me if they purchase or if their followers purchase.
Also, I've been able to solidify a bond I made with a friend I made at Quora, and I've received opportunities from WebTalk.
WebTalk has a DA of 43.
12. MeWe

As you can see, I only received 23 page views each from WebTalk and MeWe, which isn't much.
However, the 23 page views are more than I would have had if I hadn't submitted there.
Besides, I received a strong link. MeWe.com has a DA of 59.
[
Related Reading:
MeWe Review: Danger- Your Privacy Is at Risk- This Is a Facebook Alternative
]
13. Tumblr
Tumblr is a cross between a blog and a social media site.
I had an interesting experience at Tumblr this year.
I explained how to use Tumblr.
Before I published the review, my traffic from Tumblr was slim to none. Since the publication of the post, my Tumblr traffic increased.
I also learned a great deal by submitting my content to Tumblr and using the website.
Tumblr has a DA of 88.
14. YouTube
Submitting YouTube videos is actually pretty easy.
I made a video for a blog post. I saved the video to my phone or desktop computer. I uploaded the video to YouTube. In the caption, I gave the link to the post.
If you feel you don't have time to make videos, Lumen5 makes videos for you, This free service pulls your content from your RSS feed. You do nothing.
You are welcome to change the music and photos, but I find the default selections fine for my purposes.
YouTube has a DA of 99.
15. GrowthHackers
GrowthHackers is a site for serious bloggers. I get excited when I see traffic from GrowthHackers on my dashboard.
The site has a DA of 63, so you get a strong link.
GrowthHackers is free to use for content submission.
16. Buffer
I realize Buffer is not a social media site. Buffer is a social media prescheduler.
Buffer helps me with my social media scheduling. Naturally, Buffer posts on optimal times but there's a more special trick.
The Buffer app tells me the posts that were retweeted the most on Twitter. I then take these "Top Posts" and put them on Facebook, Instagram, and other social media sites.
Are you ready for more blog submission websites?
17. Missinglettr
Who writes the content for these Top Posts? I am not that creative and too busy to try to think up promotional content.
Missinglettr is a free service that writes my promotional content for me and can for you as well.
When I submit my content to Missinglettr, I give the service my RSS feed. They create the content. You do nothing. What a time saver!
Social Bookmarking Sites
18. Flipboard
I use Flipboard for content curation, and I use the articles I find as research for blog posts.
As this Flipboard review explains, you have the potential to get massive traffic from Flipboard.
Flipboard has a DA of 90.
19. Pinterest
Pinterest is my 6th best traffic referrer of all time.
I don't do much to generate Pinterest traffic.
In the last few years, my Pinterest traffic generation has been on autopilot.
Pinterest has a DA of 94.
20. Scoop.it
You are limited to using Scoop.it as a free blog submission site up to 50 times.
However, I have found a way around that as my Scoop.it review explains.
Even though I've only received 50 pageviews from Scoop.it, Scoop.it has a DA of 92. Therefore, I feel like I'm getting a strong link to help my SEO.
21. Sites that Accept Guest Posts
I guest posted on Gail Gardner's site Grow Map.
My readership expanded and my DA rose.
Guest posting on a site with a higher DA than yours should help you.
22. Blog Commenting Sites
Blog commenting sites require approval in many cases.
You recognize the sites in the following way: After you comment, you see the words "your comment will be visible after approval." Then you know your comment is being held for moderation.
If your comment doesn't appear, you can assume it wound up in the spam folder.
What should you do in that event?
You need to contact the admin blogger and ask him or her to take your comment out of the spam folder.
23. Google My Business
I am not a local blogger. People come to Mostly Blogging from all over the world.
People submit to Google My Business usually to boost their local SEO.
However, I heard submitting to Google My Business is a good idea for everyone.
First, this site that is also owned by Google tells Google what your blog is about. Google gets more clarity about your blog when you make a Google My Business Page.
Also, you can give grateful readers, clients, and customers a link to leave reviews on your page.
For all these reasons, I made a Mostly Blogging Google My Business Page.
It seems to work! When I edit my Google My Business Page, coincidence or not, the next day, my Google traffic seems higher.
If I helped you this year, and you would like to leave me a positive review on my Google My Business Page, that would be much appreciated.
Keep this List of Blog Submission Sites
Where Should You Keep the List?
I keep my lists here:
Evernote
Todoist
Google Keep
Wunderlist
Trello
iPhone Notes
iPhone Pages
I am an iPhone user. I'm sure Android has comparable apps.
Why Should You Keep the List?
To recap: You should keep a list of blog submission sites for the following purposes:
Guest posting
Backlinks to your site which could boost your DA
Content Curation
More Blog Submission Sites
Although I didn't use the following sites this year, that doesn't mean you can't. You should submit your content anywhere you can generate traction, interest from users that result in traffic back to your blog.
Forums
I didn't go to forums this year for several reasons. First, I heard forum use has become spammy and my observation supports this.
Next, I heard the popularity of forums has decreased in recent years. My observation also says this is true.
Also, many of the forums I was interested in frequenting closed down.
24. BizSugar Forum
The BizSugar Forum is new and just gaining traction.
25. Warrior Forum
The Warrior Forum continues to be popular.
However, Warrior Forum, which seems to be thriving and has a good reputation, doesn't allow self-promotion or links to content.
Also, I keep getting spam emails from the website.
Content Curation Sites Involving Money
For $25 a month minimum, you can post to this site.
You'll get exposure to serious bloggers and a link from a site with a Domain Ranking (DA) of 45.
27. Steemit
If you're going to use Steemit, the content curation site, you need to be familiar with terms like "steem" and "cryptocurrency."
Steemit has evolved into a culture. If you can ride the economic fluctuations of the value of cryptocurrency, you might want to read this Steemit review and check out this community.
You don't have to create new content, and you might make some money.
I know people who make enough to pay their monthly blogging bills.
Steemit has a DA of 89.
28. Virily
In contrast to Steemit, when you submit to Virily, you do need to submit original content.
Like Steemit, Virily is a revenue-sharing site. You get paid in virils.
People have a great deal of fun at Virily.
If you're interested in submitting your original content to Virily, read this Virily review.
Virily has a DA of 39.
Directories
29. Directory Submissions
Of the directories I've submitted to, I've had the best success with Blogarama.

Clearly, that's not saying much. I received 58 pageviews from Blogarama.
Blogger Hugh Roberts reports experiencing sporadic success with Blogarama:
"I was wondering if you had heard of Blogarama and whether you use their services? I've seen a steady climb of traffic from them since I joined and am now thinking about whether I should pay for their premium plan (I currently have a free account with them)."
I know of another blogger who had technical issues with Blogarama. This frustration led him to stop using the directory.
Blog Submission Sites I Don't Use
These sites require original articles.
30. Ezine
My first experience with Ezine was positive.
The site recommended topics. I chose one that interested me, and I got a link to my blog posts from Ezine, a site with an 87 DA.
However, the second time I submitted to Ezine, my article said "pending" for eight months!
Finally, I used the post elsewhere and haven't looked back.
31. MyTrendingStories
I blogged at MyTrending Stories a number of times and received a link from a site with a 55 DA.
However, the last year, while I could get into the MyTrendingStories site, I could not get into the dashboard to publish again.
My requests for help fell on deaf ears.
The site now has a 42 DA.
Content Curation Sites I Don't Use
I stopped going to these sites this year. I didn't get the ROI I needed to be motivated to keep going. Perhaps you'll have more success.
32. Medium
According to blogger Andy Crestodina, there are so many articles at Medium, any benefit you receive from the 95 DA will be diluted.
I also didn't receive enough traffic from Medium to make curating there worth my time.
However, if you'd like to try, read this Medium review.
33. Wakelet
In addition to the traffic you can potentially generate when you use Wakelet, you'll have a place to curate your posts and other posts.
Plus, Wakelet has a blog so you can learn tips about how to use the site.
I used to submit to Wakelet consistently. However, I soon found the traffic I generated by submitting there wasn't worth my time invested (ROI).
Wakelet has a DA of 65.
Future Plans for Blog Submission Sites
Social media expert Rebekah Radice runs Post Planner.
Post Planner is a Content Curation site.
Submitting to the website costs money but only $3.00 per month, and you get a link from a site with a 64 DA.
35. Bloggers Bash
The Bloggers Bash is an international blogging contest. However, the award ceremony is held in London, England.
Bloggers were asked to compose posts based around the theme of "5."
I was honored to be asked to judge.
This opportunity definitely boosted my brand.
People wrote to wish me luck as a new judge in the contest.
I have plans to judge the Bloggers Bash again this spring.
36. Help a Reporter Out
Happily, my pitches have been selected by HARO reporters.
I made a HARO account. HARO sends me pitch requests three times a day. Two of those times, midmorning and midafternoon, I check to see if I know the answer to the journalists' queries.
When I do, I quickly submit. Submitting to HARO is time-sensitive. I read the journalists know within the hour which queries the will pick.
Submitting to HARO reporters can get you a strong link.
For example, Forbes is one of the publications that use HARO to ask bloggers for pitches. Forbes has a DA of 95.
Wrapping Up: The Value of Blog Submission Sites
Blog Submission Sites FAQ
What is blog submission?
Submitting your content and links in order to boost links to your site, traffic, branding, and SEO.
How do I submit a blog?
Different sites that accept blog submission have different rules. For example, Zest requires preapproval while sites like GrowthHackers don't have a preapproval requirement. Follow the instructions of the site which is usually listed on the homepage.
What is blog directory submission in SEO?
When you submit your blog to a directory with a high Domain Authority Ranking, your SEO increases.
What is article submission in SEO?
Submitting your articles to article directories for the purpose of boosting exposure, traffic, and SEO.
In closing, this post offered empirical evidence, data, that using Google Search Console, Quora, and other blog submission sites is effective.
This post gave you a blog submission site list. I received traffic from these sites and so can you. Keep these 30+ websites handy as a reference list of blog submission sites.
Now you know how to do blog submission in SEO.
I look forward to your views in the comments section:
Do you know any other blog submission sites we can add to the free blog submission sites list? What do you believe are the best blog submission sites?
Can you recommend any high DA blog submission sites? Which website on the blog submission sites list will you visit first?
Readers, please share so bloggers discover these blog submission sites and other tips for improving traffic.
Related Reading
Click here for high PR blog submission websites.

Janice Wald is the founder of MostlyBlogging.com and co-founder of the Mostly Blogging Academy. She is an ebook author, blogger, blogging coach, blogging judge, freelance writer, and speaker. She won the Best Internet Marketer Award and the Best Blogger Award at the 2021 Infinity Blog Awards. Wald was also nominated as 2019 Best Internet Marketer by the Infinity Blog Awards and in 2017 as the Most Informative Blogger by the London Bloggers Bash. She's been featured on Small Business Trends, the Huffington Post, and Lifehack.