Blindsighted.
That's how I felt when my daughter asked me if I feared running out of blog post ideas.
My answer: Not so far.
As I enter my fourth year of blogging, I am preparing for the worst: running out of blog post topics.
Like a squirrel gathering nuts for the winter, I gathered 25 blog post ideas to make sure my readers and I avoid Writers' Block.
Is that enough?
I create new content six times a month. At that rate, I'd be out of blog post ideas in just over four months.
Why not ask the experts for their hacks?
I gathered 45 bloggers of various experience levels. In all their years of blogging, how did they safeguard against running out of blog post ideas?
They will offer so many ideas in this post, you will never run out of blog post ideas again.
Why You Need to Be Ready with Blog Post Ideas
Consider these comments from Lucy Mitchell, a blogger in the humor niche:
When you know you have to write and all your brain wants to do is lie in a state on the sofa, watch something on Netflix, and flip Oreo biscuits into your mouth, your stubborn heart puts its foot down and tells you your [post] will not write itself.
Em Linthorpe nailed the situation perfectly:
You must write!" said the Voice.
"I know I must", I answered back. "It's not like I don't want to!"
I stuck out my tongue. The Voice always brought out the four-year-old in me.
Bossy boots Voice.
Sitting down, I racked my age-pickled brains. What could I write about?
Consider these comments describing the frustration of trying to come up with quality blog topics from the Blogging Tips Guru:
You know that time is important to you, but also that your readers are continually hungry for new topics to read about. It is easy to run out of such topics, so what do you do then?
Before you know it, you find yourself writing about any topic that comes to your mind, even if you don't know much about it.
The problem is that you can't just write a post for the sake of it because your readers expect your next publication. You must offer genuine information that will interest your readers and also offer them practical value.
You virtually have to be omniscient; know everything about everything, even though that's an impossibility.
Anne R. Allen questioned her readers about whether Writer's Block even exists.
One of the literary writers on Allen's post left this comment:
When it comes to writers' block, I must admit… in my personal experience, there is no such thing.
I wonder if the answer is different for bloggers and literary writers.
In order to have both bloggers and writers of literature answer the question, I invited both to participate. However, only bloggers responded other than one respondent who categorizes herself as a writer.
In Allen's post, she claims that Writer's Block is the most popular topic on the Medium.com website. Clearly, there's interest in this topic as writers search for ways to overcome this problem.
The Interview: How to Avoid Running Out of Blog Post Ideas
Q. How do you avoid running out of blog post ideas to write? Please include how long you've been blogging in your response.
1. Shobha Ponnappa, blogging 12 years
I am indeed one of those who never has a problem finding blogging topics. That's because I have developed my own topic-finding technique which I call "paragraph-combing" (for want of a better name!). I've been actively blogging for about 12 years.
My trick will ensure you never ever have a shortage of blog post ideas, and what's more, every post you write will be so beautifully knit into your domain niche that Google and the world will be able to instantly see your awesome depth and breadth on a subject.
This idea is so incredibly simple to execute, you may wonder why it's not talked about more often: The idea is this: Just comb every post you have written so far, and find ideas for new articles buried in them. Then write about those topics and link from the original post to these articles. And if these new articles are all around a particular topic, you can interlink them so the honeycomb of interlinking structures of your site is tight and on-topic, and it all adds massive traction to your being recognized for your expertise in the niche.
This is a far superior strategy to fishing around for new topic ideas by looking elsewhere than your own previous posts.
Now let's see an example of this tactic in action …
Let's take any paragraph of an article, written by you or someone else, that is connected to a topic valuable to your site. I've taken a paragraph below that I had once written related to "finding blogging topics" …and you will see below that I have listed all the ideas it can give me for new posts.
—————————–
It's amazing that tons of articles are written every day by bloggers on how to find ideas for blog posts (Idea #1: Latest statistics of posts teaching how to get post ideas). A lot of advice is repetitive and even contrarian. For example, some articles will tell you to look at your competitors' blogs for ideas (Idea #2: What you should copy or not copy from competitor posts), and some will tell you to look away from your sector for fresh post ideas (Idea #3: Where to look in other sectors for new post ideas). Some articles will tell you take notes as you read others' articles (Idea 4: How to take and file away notes for your own posts as you read others' posts) and some will ask you not to take notes but to come up with original content (Idea #5: How to be original in your thinking and writing). Some articles will tell you to set up alerts of other people's articles in Google Alerts (Idea #6: How to set up Google Alerts for fresh articles in your favorite topic) and some experts will tell you not to look at the posts themselves but to look at the comments sections of posts for reader-driven ideas (Idea #7: How to mine valuable new ideas from readers' comments on posts). I wouldn't decry any of these kinds of ideas, though, for the objective of all bloggers is to have enough grist for the mill all the time – and so we all have to plan well ahead what we are going to write about (Idea #8: A planning template for your blog posts ideas-gathering), so we don't scratch our heads and worry about topic ideas every morning!
—————————–
Okay, so just one paragraph here has yielded 8 new ideas, and the beauty of it is that if you write these 8 new posts, the words in the paragraph, that inspired these new article ideas, can all become anchor text links to the new posts.
Plus, since these 8 new posts are all around a common topic of "how to get new post ideas", interlinking them (with a clever cross-linking plugin called "No Sweat WP Internal Links Plugin") will ensure that your expertise in the topic is reinforced in the eyes of readers and Google.
According to me, there's no excuse for saying you have a shortage of brand-reinforcing blog post ideas!
---
2. Minuca Elena, blogging 1.5 years
I've started blogging a year and a half ago. I try to constantly learn new ways of getting more traffic, extend my SEO skills and also improve the user experience of my readers. Your site must load fast and have a beautiful design.
Reading other blogs from your niche will give you many ideas. Sometimes you will notice things that the author didn't detail enough or you can take an idea and apply it to another area. For example, you read a post about how to drive traffic from Twitter. You can write one about getting traffic from Pinterest.
Another way of coming up with new blog post ideas is to listen to your readers. See what are their most frequent questions, on your blog comments or on social media. It's better to write a new article answering the most interesting inquiries than wasting time repeating the same things all over again to different people.
If you have basic SEO knowledge, you should do some keyword research before deciding the topic of your next posts. You can use different tools like Ahrefs, Moz or Google Keyword Planner. Find out what people are searching online and create exciting, in-depth content on those topics.
---
3. Phil Turner, blogging 6 years
I have been blogging for 6 years and have never run out of blog topics. though I have run out of time to write them on many occasions.
I find topics by reading other blogs, searching for phrases that occur to me and making mental notes from sites I visit during the day.
---
4. Priya Florence, blogging 14 years
The best way to come up with new blog topics is to learn new things every day. Read books, watch videos, consume copious amounts of information and some of it will filter into new ideas for articles and content. The best writers or content creators are also voracious readers, and that's one of the reasons they can write so fluently and so prolifically.
---
5. Helvis Smoteks, blogger, years undisclosed
My strategy is very simple actually, I use two tools that simplify this process – Ahrefs and Ninjaoutreach.
Ahrefs has this amazing feature called Site Explorer that finds which articles bring the most traffic and Ahrefs can do this for any site. Moreover, the tool finds which exactly are the keywords that bring this traffic and how difficult it would be to rank for these queries. So with Ahrefs you can use the competitors' topics, create a post that would be better than theirs and take a piece of their traffic.
Ninjaoutreach comes in handy before and after I use Ahrefs. Their content prospecting feature helps to see how many times different topics and articles were shared and on which platforms. With this info, you can assume a number of shares your post could get and reverse engineer their content social media strategy.
If you use these two tools you always know which topics bring the most traffic, what should be the focus keyword and where to share these posts.
---
6. David Reimherr, blogging 10 years
Over the last 10+ years, we have used a 3-pronged approach when it comes to blog topics (and never running out of blog post ideas). The human aspect, the search aspect, and the similar or ancillary aspect.
Human Aspect: This consists of gathering up (from the get-go and as we go along) all the questions clients or prospects often or continuously ask.  We gather feedback from the newest intern all the way up to the owner if possible.  This gives us a launching point with tons of potential topics to speak and write on.  We then task our clients or ourselves with paying attention to new questions that arise.
Search Aspect: This is a keyword-driven approach where we run full keyword reports derived from our clients' websites along with 3-4 competitors.  The information gathered here will show us what people are literally searching for online which gives us a whole new slew of ideas and topics.
Similar/Ancillary Aspect: This is where we use resources such as Google Suggest and Keyword.io to give us related searches from a seed keyword or keyword phrase.  You will be shocked at some amazing blog topic ideas you had not thought of.
Combining these 3 actions should never leave you short of ideas no matter your industry or marketplace.  The only problem is you will need to prioritize your efforts because you won't be short of opportunities!
---
7. Raelyn Tan, blogging 10 years
I use tools like SEMRush to get keyword ideas and see what people are searching for on search engines relevant to my niche. This gives me fresh blog post ideas that I know people are looking for online. I have been blogging for 10 years, about 1.5 years at raelyntan.com so far.
---
8. Vinil Ramdev, blogger, years undisclosed
Well, I rarely run out of topics for my blog. I mostly have more ideas than I have the time to write. My blog is mostly about addressing problems for business owners. Either I am writing about a solution to a problem I am facing, my day-to-day activities, or questions I get from my readers. Engage your readers, answer questions on Quora, and write about your biggest concerns in your life. You will never run out of topics.
---
9. Ferris Eanfar,  blogging five years
I've been blogging for over five years across various sites, but I don't write unless I'm truly inspired to write. Approaching it this way basically means I don't get Writer's Block because I never put artificial pressure on myself to write. I also make sure I always have a continuous river of new ideas and information flowing into my mind, which creates a continuous source of inspiration to write. It's a virtuous cycle, which makes the entire writing process a joy, not a chore.
Also, I never force it. If I've written my thoughts down and there's nothing more to write on a particular idea, I allow myself to feel a sense of accomplishment and just let my mind follow my curiosity down the next path of thought and research . . . until I'm inspired to write again. While I'm following my curiosity, I'm traveling and absorbing ideas from many different sources and places until I feel I have something to say again.
---
10. Zac Johnson, blogging 10 years

When I find myself in need of new content ideas, I simply think about my previous history in the world of online marketing and branding. What areas did I struggle with, wish I could find resources, or areas where I might be able to provide valuable information for others? Often times we think our expertise and what we know might seem like basic knowledge, but it's actually worth a ton of value. This is one method that continually brings up new ideas for both content creation and business opportunities all the time.
---
11. Robin Khokhar, blogging 2 years
I always find a topic to write through Google Trends. But another way is to accept guest [posts] from different bloggers to avoid running out of topics to write.
When I am running out of topics, then I go for Google Trends or the kind of trending topics which are the most discussed.
---
12. Ravijit Chavda, blogging 4 years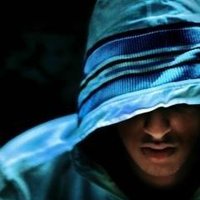 I use to do three things:
1) Browse the Web – Yes, as simple as that 🙂
2) Enter my seed keywords on LongTailPro Tool.
3) Think – "Which thing can help readers the most and for sure?"
Once I start brainstorming I get amazing topics.
---
I meditate regularly to expand my awareness which helps address Writer's Block. I also practice being an observer. If you watch events unfolding around you throughout the day, you can spot problems quickly, helping you create blog post solutions to address those problems. The process is simple and powerful because you simply watch and record. Once you have a collection of reader problems recorded, through your careful observation, you have blog post ideas on tap.
---
14. Lesly Federici, blogging 19 years 
There are endless topics. I search topics I'm interested in, I visit forums to see what people are discussing on topics I'm interested in … I look for problems that I can answer.
Reading was my passion since my childhood days. This continues in a measure even now. Though sometimes I do not get enough time, I somehow find some time to read some good material, print and online. This helps me to overcome such a situation.
Also, I do have many friends online and the continuous contact with them via phone/Skype/chat etc helps me to overcome running out of topics. There are many such incidents that helped me to find something to write about and to come out of these situations.
And also the frequent visit to social forums like Inbound, BizSugar, Klinkk, Kingged, AhaNow, PAC and other various group helps me to overcome this.
---
16. David Leonhardt, blogger and ghostwriter, 20 years 
In my WordPress console right now, I have several completed posts waiting to publish. I just need the time to create the images and put them live – and to do the heavy work of promoting them. In summer, the work is lighter, so I theoretically have more time. But there are so many paths to hike. And there are wild turkeys crossing the road and beavers swimming in the lake and, well, many pleasant distractions.
In my WordPress console, I also have several partially hatched article ideas. These come from Quora answers I've written and comments I've left on other people's blogs. In fact, it is a pretty good principle that if you have something interesting to say on somebody else's blog, chances are that it will make a great topic on your own blog.
As long as people keep blogging, tweeting, asking questions on Quora or chatting in LinkedIn groups, there will always be too many ideas to ever write about.   
[bctt tweet="Expand any comment you make on another blog, and you'll have a great post on your own blog." via="no"]
---
17. Kimsea Sok, blogging 9 years 
I believe I'm the blogger who experiences the most the issue as English is troublesome for non-native writers and bloggers. We're, however, learning along the way as we work.
I didn't run out of topics during these few years, but I fell behind the content schedule. The ways that I can consistency supply the topics for my readers are:
• I only blog about what I love (blogging and online business) so every single time I made a mistake, success, or faced any challenge, those are the best topics to get started with.
• I blog to enjoy my life and earn some passive income. The reason, I don't fair much regarding the topics I write. When I feel like some topics entertained me, I write content related to those even if I am writing about my friends. What's more, if I could earn with those topics, I will write how I can earn money.
• I write to get connect with my readers. As you can see in my articles, I mostly write in a simple language and ask the readers regarding their current issues. You know? Every single month, I received at least 20 to 30 questions from my community such as blog comments, YouTube, Quora, forum posting, Facebook, and so on. Those questions are the candy topics for an upcoming blog post.
• When I spoke the name of Quora, I believe you might have heard the name of this website. It's the best place where you can generate new ideas for writing—lots of bloggers are enjoying the community.
• Oh. One more habit, I intend to share with you here. Every morning, I spend 1 or 2 hours at the coffee shop reading blog posts and Kindle e-books. I learn and fill out new ideas to my brain every morning so I just jot it down and wait to share what I learn with my audiences.
• There are many more ways, but I will make this the last. I have a full year of publishing scheduled; thus, I can easily manage what to write. I don't know how to explain its benefits, but you will find a unique experience when coming up with a content publishing schedule.
---
18. Adeel Sami, blogging 9 years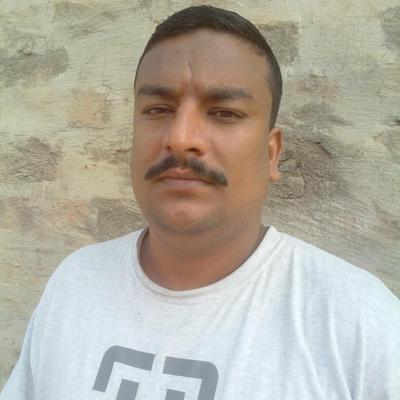 I actually love my topic. Reading others is the best way to stream out the posts' ideas.
I am the daily reader, hop to Quora, interact with my network which enables me to get a lot of blog post ideas.
---
19. Shayla Price, blogging 6 years 
To avoid running out of topics to write, I maintain a healthy habit of reading. Reading a variety of materials, including business books, lifestyle articles, and random tweets, opens my mind to explore new ideas. It's important for me to read not only to challenge my thoughts but also to improve my writing.
I'd love to share one tip that will work for anyone even if they have a small following. Take advantage of live video and live streaming to find content ideas. Here's how it works. Find the most popular live streamers in your niche and whenever they go live, join in the conversation in the comments or in the chat section. This works on YouTube Live, Facebook Live and even Instagram Live. Find out what questions are being asked by the audience. I'm sure you'll find that the person doing the live stream can't respond to all the questions that are being posted but you can keep track of them by copying them into a Google Doc or in your favorite note keeping app.
Take those questions and rank them according to your areas of expertise. You can use your favorites as building blocks for the topics for your next few blog posts. If you feel that you don't have the best answer, then put together a round-up of experts like Janice has done here (she's so smart, don't you agree?).
Of course, the best case scenario is for you to start your own live stream broadcast, that way you can also embed the replay on your blog post. Take it a step further and create an Infographic or SlideShare presentation. If you want help getting started with using live video, you can check out the tutorials on my blog here: http://ileanesmith.com/live Happy blogging!
---
21. Andrew Steave, blogging 4 years 
I read a lot, yes, reading inspires. I read for those giants in the field, read Quora questions, and forums, you will know there what your niche visitors are looking for. Answering your target audience questions is the key.
Another way to do it is to avoid writing for search engines, that's a huge limitation. I also prepare a list of 30 topics to write on, this provides me with a crystal clear roadmap to follow.
---
22. Maddy Osman, blogging 7 years 
I think the secret is to be a student of life, especially as it relates to your niche. Find inspiration in everything, the more obvious options being related podcasts, conferences, books, articles, and other types of content/knowledge you consume as part of your own continued education.
I'm also starting to make note of anything I have questions about if it relates to a personal or client writing project. Surely, if I'm having trouble understanding something, someone else is, too! I've found that the pieces that result from this part of my idea generation process are some of the best because I'm so personally involved in finding the answer.
---
23. Aquif Shaikh, blogging 1.5 years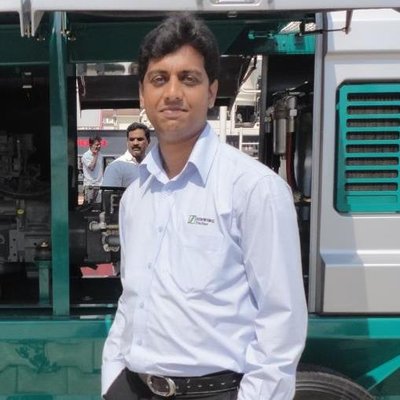 For me, the best way to find a new topic for blogging is to search Q&A websites like Quora and Reddit. I just browse through questions on the topics related to my blog and write a blog post for the ones that I find interesting. This is the easiest and best way to find new topics to write about.
---
I have a unique system of making blog post ideas. I keep an eye on my Facebook messages, blog comments, and clients' phone calls — basically, I try to find their pain point, for instance, what they are struggling with, what they should do, what could help them. So, I gather lots of ideas, and I keep saving the topics for future write-ups.
---
25. Dr. Elise Cohen Ho, writing her whole life 
I work with clients on a daily basis in addition to regularly speaking at events. I am always listening and will use often asked questions as jumping off points as blog posts. Chances are that if one person has a specific question, then so does someone else.
I keep my ears and eyes open to start with. You never know when you are going to get a great new idea for a post. But on top of that, I am also always watching what others are doing– even outside my industry. For example, I listen to a lot of podcasts and most of the time I get one gem, at least, from each. Podcasts about business, marketing, video or other random industries. It honestly does not matter. You just need to be able to take what you hear and learn and apply it to your niche. That way, you can often find things no one else is talking about.
I believe in experiments. I do experiments from time to time, so what I do? I share that experiments on my blog with Case Studies. This is how I never get topic issues. Do posts weekly or monthly but do the post which attracts millions of people around the globe 🙂
---
28. Umar Farooq, blogging 5 years  
Simple, it is, really!
I keep a notebook app on my smartphone! 🙂 Whenever an idea, a topic idea, hits my mind, I instantly write it down with a brief synopsis, so I know what exactly I thought to write about the topic.
Steps:
1- Write the idea down, instantly, as it comes in your mind.
2- Write a couple of bullet-points, too.
3- Whenever you feel like writing about that noted idea, do it! 🙂
---
29. Lorraine Reguly, blogging 4.5 years 
I am always full of ideas. I record my ideas, too. I will use a pen and paper, my phone, my laptop, or whatever is handiest at the moment I am struck with inspiration. Sometimes I simply open my website and begin writing a new blog post and then save it as a draft. (I currently have 50+ drafts in my WordPress editor!)
I have learned long ago to write down or record my ideas when I have them, otherwise I know I will forget them! Refer to the blog post: Why You Should (+ How to) Act IMMEDIATELY When Hit With Inspiration (found at https://wordingwell.com/act-when-inspiration-hits/).
In addition, whenever I need to ask someone a question, I think, "This is a great topic to write about!" After I get my answer, I then write a blog post about my experience and help others solve the same problem!
One other thing I do as a blogger is pay attention to the search terms used by people whom Google has referred to my blog. I write a new blog post that answers their queries and ranks that post high as a result.
Brainstorming is another effective way to avoid running out of topics to write about. For example, you can take one simple topic and write 3-5 posts on the same thing, each with a different spin on it. Interlinking all the posts with one another after they have been published is a great way to establish blog authority as well as authority with Google.
---
30. Dibakar Bala, blogging 7 months 
Practically running out of topics is almost impossible if you're really passionate about your genre. For people who write or blog out of their forte, here are a few tips which might come in handy:
1. Use Search Strings on Google – As we know, asking the correct question solves half of the problem. Similar is the case with Google Search Queries. Strings with punctuation and symbols like " and + are not known to many writers and bloggers. Using those search strings with your niche keyword brings up loads of poor quality articles. One can take up those topic ideas and improve upon them. Easy peasy. For example, " link building " + blogs
2. Forums are an obvious place to look out for topics. But with my experience, I had seen that you can get more topic ideas as you really get involved in those forums. Don't just search the forums once in a blue moon for topic ideas. Rather actively participating in forums not only helps to get new blog post ideas but builds your brand awareness and at times you might even end up driving more traffic to your website by providing relevant answers with your site/blog post link.
---
31. Prince Akwarandu, blogging 2 years 
It's natural to worry you could run out of blog post topics to write about. I'm staring at my computer screen waiting, wondering — what do I write about today?
Over hundreds of books to read. Both on the virtual screen and in real life. It is all about cultivating the habit of reading always, anytime anywhere.
The best way I keep my mind in constant topic-generation mode is to maintain a steady reading culture. It really doesn't matter what I read, as long as I'm reading.
---
32. Prosper Noah, blogging 2.5 years 
I shared a post recently on my blog on hacking a competitor's traffic and avoiding being hacked, which was a perfect example.
Now here is what I do:
Whenever I publish a post, I try to check for "benefit-driven keywords" in that post.
What are these "benefit-driven keywords?"
These are some words in my writing which tends to provide a solution to a problem which I happen not to explain much about in that post:
E.g. I am writing a post on "How to get more traffic" and in that post, I mention something like "Getting traffic to a new blog is what every blogger wants, but how do you get traffic to your blog? I would be mentioning 5 ways.
These five ways alone give me an idea that I need to focus more on each of those ways on my next posts.
Using these techniques alone gives me more blog post ideas to write on.
I repeat these not only on my blog but visiting other blogs too.
So the tip:
Emphasize more on your blog posts, check for words that can solve readers' problem and throw more light on them; this way you're never going to run out of topics for you next posts.
---
33. Nwachukwu Excel, blogging 2 years 
Through keyword surfing.
---
34. Daniel Stanica, blogging 5 years 
I plan my article in advance for at least 2 months as I tend to write about 2 times a week which makes that I always have around 8 article topics to choose from.
There are various ways I get article topics but I always try to find out what my readers would want to read about so the point is that you have to know your audience.
For that, I check what other bloggers from my niche wrote about and I can write better or give more details, I check topic trends in Google Trends, and also check the news.
If, for some reason, I don't have any idea to write about or simply don't have time to I always use this 7 methods to get high-quality content on my blog created by others: https://monetize.info/7-methods-to-get-free-high-quality-content-on-your-blog/.
---
35. Taranpreet Singh, blogging 3 years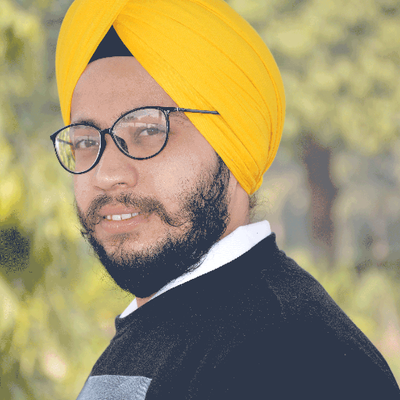 The best way to avoid running out of topics is to make a list of influencers or expert bloggers in your niche and read their blog posts regularly. With consistent reading, you will stay abreast of new ideas and subjects to write about.
---
36. Matthew Snider, blogging 1 year 
One of my favorite ways to keep getting topics to write about is by going through blogs. Of course, it's good practice to follow the big blogs in your industry. That's what I do and when I see a pattern, for example, if everyone's writing about productivity, I take it as the seed topic and find a new perspective to write. How I do that? I use Google. I Google the term and see what Google recommends in the search bar as well as the bottom of the posts where they show related searches. I will rarely use the actual searches itself because those are what people already wrote about. This process can be repeated over and over, I don't think there will be any shortage of topics this way.
---
37. Andrew Lowen, blogging 8 years 
Curate content. It might sound bland, because you've heard it said before, but you absolutely need to be curating content. Taking someone else's content and re-writing it might get you penalized in college, but this is actually a great practice online!
The fact is that people will get something new out of the same (well-written and informative) content piece that is written in multiple ways by multiple authors.
So you need to go find the most successful blogs in your niche and start curating their content! And for the veteran bloggers that have a few years' content on their blogs, you should reach into your past blogs and rewrite or expand on your own content.
"There is nothing new under the sun," as Solomon once said, and the same is true in blogging. You don't need to present something "never-before-seen." You just need to put a new spin on something.
---
38. Dave Schneider, blogging 6 years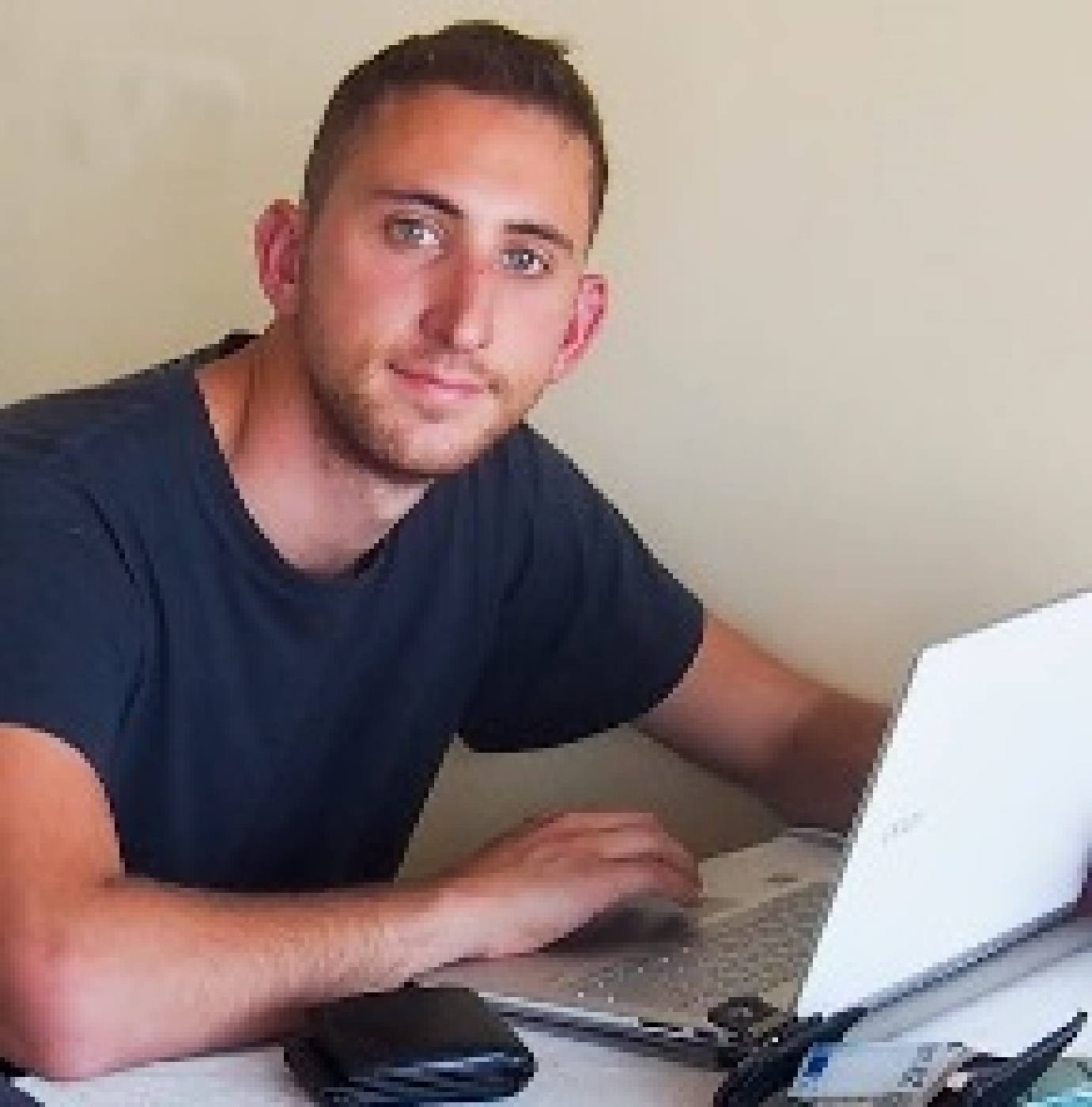 Every month we do a keyword research update and a Google Analytics audit to check which keywords and topics bring us the most engagement and conversions. We also do a weekly team update where, aside from everybody's ongoing tasks, they dedicate at least an hour or two to research other ideas (that we haven't executed yet) to grow our blog traffic. We restructure our blog strategy to fit these data. We have an internal team of writers and we also accept third-party guest posts, so it definitely keeps the wheels going.
---
39. Sue Anne Dunlevie, blogging 6+ years 
My colleague, Naomi Dunford, taught me that you can take the big blog topics you normally blog about and cut them into smaller segments to never run out of topics.
For instance, I blog about blogging. So one of my main topics is making money blogging. I can segment that down to "Affiliate Marketing", "Sponsored Posts", "Creating your eBook"; "Developing Your Own Course", etc.
You always can come up with topics with categories and segments.
---
40. Donna Merrill, blogging 7 years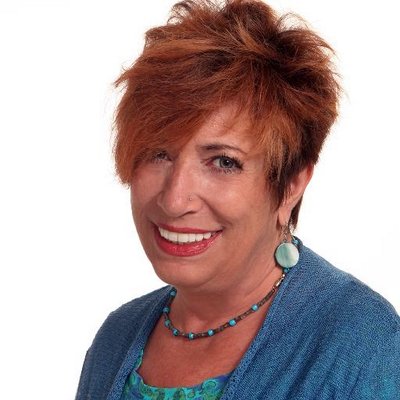 I never run out of topics because of my "marketing mindset." If I'm out and about, a topic can come to mind. This is why I write everything down. That's the trick. Reading other blogs or articles always gives me ideas. Even commenting on a blog post can prompt a good topic to write about. I do believe if one has a mindset of writing or blogging and especially marketing, the ideas are endless. They can slip away if you don't have the discipline to always write it down.
I have private blogging clients, students for my e-courses, members in my membership site, and countless blog comments to sift through every single day.
All of these people have problems, challenges, and obstacles related to blogging.
Every time I answer someone's question or respond to their concerns… I have more topics to write about on my blog!
Not only that but as I get groups of similar problems to solve, I've got a new training course to put together or a new module for my membership site.
The key is to always be in touch with your target audience.
Know their concerns and problems inside and out.
Know what their pain points are even before they do.
Then, develop content to help them solve those problems and avoid those pains.
They will love you for it.
More importantly, you will not only be developing a steady stream of content, but
1. content your readers want
2. solutions to their biggest problems
This is a big win-win.
You get to tap into that steady stream of content.
Your readers get to benefit from content they really want and need.
I guess I never run out of blog post ideas to write about because I focus on helping people improve their lives.
That never ends.
There are so many ways I can ease the burden of a struggling blogger, or show someone how to build a sparkling personal brand for their business.
I only have to harness those strategies, tips, and solutions.
That's my endless reservoir of content.
Oh, yeah, I should mention something else, here.
The more of a following you develop, the more real-world direction you get as to what content to put together.
BUT…
If you are just a newbie, a struggling blogger, a novice to the internet and content marketing, then here's what you need to do.
1. Know who your target audience is. That means, know what problems you can solve, and who wants and needs those solutions. That's your target market.
2. Find out where those people are. What blogs do they visit? What Facebook or LinkedIn groups, Google+ communities, sub-Reddits, forums, etc.
3. Visit those places daily (on rotation, of course). See what questions people are asking. Help them out when it's something in your realm of experience, authority or expertise.
4. Develop new content.
Sit down and write an article, shoot a video, record a podcast…. something, every day.
Then expand that content into full blog posts in accordance with your own editorial schedule.
Believe me, you'll never run out of topics to write about.
PLUS, they'll always be things that your audience wants.
And, of course, as you stick to your schedule over a period of time, that audience will grow.
Go to it!
---
41. Theodore Nwangene, blogging 6 years 
Basically, I can't remember the last time I experienced "Writers Block", this is because I've been able to devise a good strategy that helps me gather blog post worthy topics each time I need them.
It's really not something so difficult, as most of you are already familiar with this approach. Below is how I do it:
1. I'll come up with about 5-10 blogs in my niche (e.g, if I'm writing about the marketing niche, I can include neilpatel.com, incomediary.com, etc.)
2. I'll visit Ahref (you can also use Serpstat or Semrush)
3. I'll enter each of these domains in the search box on Ahref, and then evaluate the site's high-performing articles in the search engine, or social media.
4. I'll make a list of the topics that most interest me, and then come up with even a better and more enchanting titles for each one and bam! I'll have as many topic ideas as I want.
Apart from using the tools mentioned above, you can also get a similar result with Buzzsumo. However, it will only judge the performance of the article based on its social signals.
---
42. Joe Elliott, blogging 6 years 
When it comes to creating and maintaining a blog coming up with content ideas has always been a struggle for me.
You work hard researching the topic, looking at what your competitors do on Amazon, Udemy, and Google. This can be tedious though and I am all for working smarter rather than harder.
I think the absolute best way to come up with topic ideas is to use SEMRush.
You can simply put in your competitors URL and see what brings them the most traffic. Create an epic resource that beats this in every way possible.
More traffic for you!
Let your current content work harder for you by plugging in your own URL. This will uncover loads of other topics you never knew you ranked for.
When you create a piece for these topics, you might just get a boost in Google too.
My friend Henley who is actually the main man behind Buzzsumo introduced me to a new platform he is working on. It's called Bloomberry and it scours the internet for questions about the topic you input.
So you could search for dog training and it will return all the questions being asked about dog training.
Result!
---
43. Gaurav Kumar, blogging 4 years 
Every blogger faces this situation at some point of his blogging journey. My mind is not a machine and it can't produce new ideas every single day or hour. So there are times when I may feel like I have no idea what to write about.
But I know the solution and never face such a situation.
The best thing I do is always look under my nose. Sometimes the idea is right front of your eyes but you are too blind to see it. So I just focus on my breath, close my eyes and meditate for 2 or 3 minutes to release the stress of finding a new idea.
Then I look for the posts I have written and the comments I have received. Many times I find the new idea in the questions or suggestions shared by my readers.
I also check the popular sites in my industry and take help of the Buzzssumo to find the best and most viral idea about my niche or topic that I had missed.
It works always and every day I have something new to write and also update old posts.
---
44. Vladimir Gendelman, blogger, years undisclosed 
I avoid running out of blog topics by staying connected to my audience. I do research to find out what questions they are asking or what resources they could use to make life easier. Then, I create comprehensive, in-depth pieces to answer those questions and provide those resources in a way no one else can.
---
45. Janice Wald, blogging 3 years 
Since I haven't run out of blog post ideas yet, I wanted to share what I do to avoid the dreaded Writer's Block:
I read as much about my niche, blogging, as I can. This helps me learn about popular websites that bloggers frequent and issues in blogging bloggers face. I write about those topics.
When I get a new blog post idea, I start the article and keep it in draft form in my WordPress dashboard. I go back and add to it as I gather more information for the post.
I also keep future post ideas on my phone using the Google Keep app.
I update old posts with new information. There is no need "reinventing the wheel" if you are busy. Besides, Google loves updated posts.
Like many here, I frequently visit Quora and get blog post ideas that way.
---
Wrapping Up
Analyzing the results:
Did you notice commonalities in the responses?
Many of the respondents suggested Buzzsumo.com, Ahrefs, Reddit, and Quora.com as resources to find blog post ideas.
Here you will find more information about how you can use Quora.
Here you will find more information about how you can use Reddit.
Here you will find more information about how you can use Ahrefs.
In conclusion, people asked me how I avoid running out of blog post ideas and if I am concerned I ever will. This made me curious how veteran bloggers avoid running out of content year after year so I conducted this interview. Now that you know the results, you can make sure you always have blog post ideas to write about in your arsenal.
Readers, please share, so other bloggers of all experience levels don't encounter the dreaded Writer's Block and the accompanying frustrations.
Readers, how do you avoid running out of blog post ideas to write? Do you have any tips you can add to what's already been suggested?
I look forward to your ideas for how to avoid running out of blog post ideas in the comments section.