by Daniela McVicker
So you have a blog on your hands and you need to populate it with content.
If money is the issue, and you can't afford to outsource the writing, how can you produce high-quality content without someone's help?
No problem! Blog planning is the topic of this post. Blog Planning is easy if you follow these 11 free tips.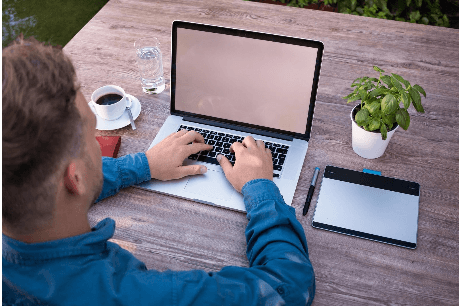 According to Statista, the number of blogs in the world has surpassed 400 million as of July this year.
Bloggers Passion publishes a list of bloggers who make 6 figures income monthly and some insights on what channels they use to achieve this.
But until you reach that level of readiness, let's see how to start things up!
Blog Planning in 11 Easy Steps
1) First is first: why are you making a blog?
You must have a very good reason to start a blog. But in order to clarify what are you going to write about, you need to make a content strategy. The first step is to write down what are your goals. They might be somewhere along the lines of:
attract people to your store or office
increase sales or attract customers
educate the market and convince potential clients they need your services
keep the clients updated on what are you doing in your business
go outside your geographical area
make a name for yourself
get your work known (music, literature, film, photography)
Companies function usually under a vision statement. That is represented by a single sentence that concentrates their ultimate goals and values. For example, Adidas has the motto "Impossible is nothing". Read this article to learn how to craft a vision statement and how it can serve your blog.
"For us, the vision is nested in the insight that started our service: students need a pair of extra-eyes to guide them through choices," says Glen Carmel from RatedByStudents.com.
2) Make your own mark
There are some other preparations you need to do before launching officially. These are things that will give character to your blog. You need to write the About section, maybe a page of Frequently Asked Questions and decide on category names.
Here are some tips on how to write a very successful About me section. Amongst them, here are the top 5:
Clarify who your target audience is
You can actually say in words to whom you are dedicating this blog.
It is very important to give a personal touch to your self-portrait. Don't lie and don't try to look taller than you are. People will appreciate more if you show your vulnerable side.
Explain what you stand for
When bonding with an audience, it is important to show that you have the same ideals. It is easier to put that in a nutshell in the About Section. Then, the whole blog will speak about these values anyway.
Tell your professional journey
People appreciate a good story, especially one with hurdles, that ends well. Don't hesitate to put forward the moments that marked your career, especially what made you decide to change direction.
Explain how you can help people out.
Especially if you have a specific goal in opening a blog, related to services, offer information on how people can reach you. In case there are other useful things people should know, you can put them here. In time, you can evaluate what are the most frequent questions that you get and give some concise answers in the About section. You can also create a separate page if it is an important topic.
3) Customize your channel through the most adequate platform
The next step is a bit more technical. You need to decide which platform to choose. MostlyBlogging.com gives some good tips about starting a blog. You can learn how to pick the best CMS and design for your blog. WordPress is said to be good for SEO, but there are other easy options out there such as:
4) Create a topic list
Imagine that you are still sitting down with a pen in your hand in front of an empty page or a word processor. Now is the time to collect thoughts about the topics you are going to cover on the blog. Start with big topics, that could be, let's say, the 10 main categories you are writing about.
Then go to each category and start to write keywords that can be linked to those categories. You can even try to organize these thoughts as a mind map. If you have trouble finding related topics, you can perform some searches or use a word Thesaurus, a good tool to generate connections.
In the last stage, write draft names for possible posts that are under the categories and tags you mentioned.
This way you won't run out of blog post ideas for a good amount of time.
5) Make a calendar
Set expectations realistically and establish how often you are going to publish. Prominent bloggers, like Maria Popova from Brain Pickings, publish three times a day.
Scheduling posts takes the burden off the daily question "what am I going to publish today?" You can use the space you make inside your head to be more creative.
You can also pick certain days of the week to match with a certain topic or publish a monthly special, such as an interview or a guest post.
CMS tools also enable scheduling posts for later publishing. So if you have some timeless posts lined up, you can even take breaks on some days.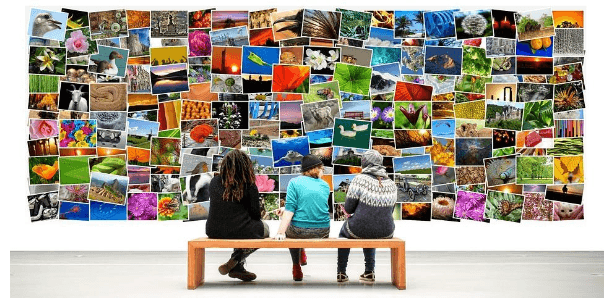 6) Create an image library
Part of having a very well defined voice for your blog is to establish a visual line of expression. Your ambition should be that it is recognized someday as your signature style. Take the time to think where you can source your images from. Are you the one that is going to take photographs? Are you good at drawing? Will you use an image bank like Shutterstock or Creative Commons license images for open usage?
7) Start with a post outline
All the professional writers make a plan before setting off to write. Professional writing is less about a flow of inspiration that takes you to an unknown place and more about goals and transferring clear information. Before writing any post, make a wireframe of how you are going to tackle the issue. Use bullet points and keywords that can prompt the ideas for you when you are going to expand in writing.
Remember to use this method also if you are working with other people and you are discussing a writing plan.
8) Get feedback from peers
No man is an island, even if you are doing solo work. Especially when you are starting out, have a few friends close by and submit your work for feedback. You have time to adjust before the big launch.
Sometimes, you may be too submerged in your own work and you might not notice some details related to clarity, Grammar or even the general vibe of the new blog. It doesn't hurt to consult some more experienced bloggers or some social media professionals. They can even give you tips about how to promote your channel until you take off.
9) Write, write, write
If you don't want to hire a professional writer, you have to get the habit of writing into your system. Writing is like a muscle that needs to be exercised. You need to be disciplined and write every day. Sometimes it can just be writing for the sake of writing, not for your blog.
If you fear not knowing what to write about, use some writing prompts. This example gives an idea about topics for every day of the year.
Here are some really interesting ones from Penguin that could even get you closer to a serious writing career.
10) Enhance your writing style
In the end, it is also important to have a good hygiene of your writing style. It is important to use short sentences and avoid passive voice in order to capture the attention and comprehension of the audience.
Here are some qualities of content that will grip your readers:
It makes you hungry to read more
It is logical and clear
It contains a good story you want to tell further
It is well researched and backed by data
It is new
11) Invite other voices
In order to make your blog more diverse in style and voices, you can invite from time to time some guest bloggers to have a say on your blog. You can pay back for the service by writing also on their blog. This is a great way to swap audiences from one blog to the other but also to have a learning experience and see how others would do it.
Author Bio:
Daniela McVicker is an enthusiastic writer and social media marketing specialist. Besides many collaborations she maintains as a freelancer, she is also an editor for TopWritersReview.com. In her free time, she likes to go surfing and cook spicy food.
Host blogger's comments:
Which of Daniela's blog planning tips is the most effective?
Do you have any other suggestions for blog planning that will make blogging easier?
Readers, please share so other bloggers of all experience levels learn Daniela's tips for successful blog planning.