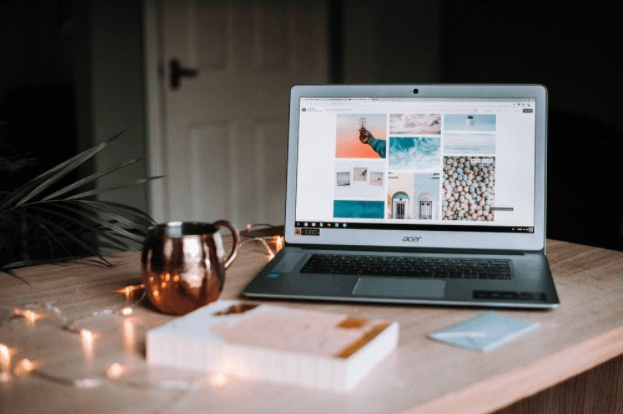 You love blogging and want to dive right in. Why would you want to put on the brakes and compile a blog names list?
Prewriting is an important blogging hack. Part of the prewriting process is putting together a blog names list to help you in every stage of blogging.
By the time you're done reading this guide, you will know the answer to the question, "What is a blog names list?" You will also know why you need a blog names list, where to find a blog names list, when to use your blog names list, and where to keep your blog names list.
Let's get started learning the advantages of using a blog names list when we blog.
Why You Need a Blog Names List
Starting a blog is a very involved process. You want to make sure that you are writing content that feels genuine to you and supports your values and the ideas you want to share with the world. When considering different topics, make sure you can relate to this information on a personal level. When you write from the heart, your words come out with honesty and fluidity.
To be a successful blogger, you want to show your readers that you are a competent writer who can touch the emotional aspects of whatever you are writing about. If you want to create a highly informative blog, you still want to exude a quiet confidence that lets your readers know you are an informed expert. Learning how to write with emotion takes time.
The more you put into practice, the better your writing will become as your blog develops. Your blog will develop quicker when you use a blog names list as a resource.
What is a Blog Names List?
Compile a list of names of bloggers and blogs that you admire and consider successful.
Before randomly putting blogs on a blog names list, you should decide criteria for the bloggers and blogs you put on your list.
There is no right answer. This is one set of criteria for adding names to your blog names list:
Do you like the blogger's writing style?
Is the blog educational or entertaining?
Does the blog get many comments?
Does the blog get many shares?
Is the blog experiencing growth?
Does the blog have longevity?
Is the blog a high authority blog?
Does the blog make money?
Does the blog have a content niche?
Note: You may not feel a blog needs a niche. In this case, don't add blogs that revolve around a content niche to your blog names list.
What if the answer to some of these questions is yes, and the answer to some of these questions is no?
If the answer to most of these questions is yes, put the blog on the blog names list.
Here are three tips for starting your blog.  At every stage, your blog names list will come in handy.
Where to Find Your Blog Names List
Where to Find Blogs You Like
Research blogs you find to be particularly helpful or entertaining in some way.
You can find these blogs anywhere.
Where to find successful blogs:
Google. For instance, you can Google Top 10 blogs + your niche.
Social media sites. You might find yourself networking with a blogger you want to add to your blog names list as a reference.
Quora. People tell me they find me on Quora.
Podcasts. Often in a podcast, the podcaster reveals they have a blog. If you like the podcast, odds are you'll like the blog. Add the podcaster's name to your blog names list.
Word of Mouth. Bloggers recommend bloggers.
How to Use Your Blog Names List
Emulate Bloggers' Writing Style
You can try to emulate them to give yourself a bit of a foundation as you venture into uncharted territory. You always want to make sure that you're writing authentically and not plagiarizing anyone else's content, but there's nothing wrong with looking at a model to get your feet wet. 
After you find a selection of different blogs that speak to you, write down some things that make these blogs feel so special. Are there certain qualities that you could emulate in your writing? Looking at other work will give you an idea of what you want to create in your blog.
Perhaps you want to provide readers with helpful printables, or maybe you're looking to provide delicious recipes for hungry foodies; whatever your niche, consider what other similar blogs cover and use it as a starting point.
Emulate Bloggers' Marketing Style
To gain more traction, you always want to consider different advertising methods and shoutouts to popular trends to attract more viewers to your site. Brainstorm a list of trending items right now in pop culture and consider integrating them into your blog through organic SEO, such as through hyperlinks or other keywords that outline these trends.
For example, organic CBD gummies are very popular right now, as are other wellness supplements and stress reduction aids. Thrift store shopping and organic farmers markets are additional trending activities you might consider adding to your blog. 
So, what's the problem?
Try to find trending activities or products that are still somewhat relevant to your blog. If you discuss something that's wildly off-topic from the rest of your blog, it will be evident that you are trying to create an unnatural flow to your site. Make everything seem fluid and honest as you write.
This is where your blog names list comes in handy. Trying to conduct content marketing and at the same time seem genuine and not salesy is challenging.
Most successful bloggers are content marketers who make money from blogging. Emulate their style as they follow market trends. When they do weave sales into their content, take note of how subtly they market.
If you decide to speak about something on-trend, you might find that more people are attracted to your blog site because you're making a point to discuss something that is likely intriguing to many people.
Let your blog names list help you with this and be your guide.
Reference Bloggers
It's true: Your blog names list can help you boost your SEO.
If you want to be able to rank on Google, you need internal and external links. In order to follow Google's E-A-T criteria, you need to link externally to experts.
Where will you find the experts in your niche?
Your blog names list, of course.
By having bloggers ready to link to when you write your blog posts, you save time.
Again, research blogs ahead of time so your blog names list is ready to reference as you write.
Use Other Bloggers
Make a second blog names list.
Reach out for assistance from other bloggers who may be able to provide relevant content to your site. Even if your goal is to be an independent writer, you might feel compelled to get as much content onto your blog as possible. To get content faster, you might consider asking for writers to complete ghost posts so that more viewers see your blog sooner.
Writers just getting into freelancing might even be willing to create content for free to build their portfolios and get new clients. See if there is a mutual agreement you can work out with a writer or a team of writers who seem interested in your blog and what it has to offer.
You would be surprised at how many successful bloggers have a team of content writers. Outsource content creation tasks.
You could have a separate blog names list for content creators you need to outsource to when you get busy and still need to meet your publication schedule.
Where to Keep Your Blog Names List
You can keep your blog names list in the following places:
Your phone. You can use Pages, Notes, or the Google Docs app for instance.
Paper. Do you have cheat sheets next to you when you write? You can have your blog names list on a post-it note for example.
Browser bookmarks. Make a folder where you keep your bookmarks of websites you want to save and return to. Call the folder Blog Names List for easy reference.
As you can see, you can keep your blog names list anywhere.
Blog Names List: FAQ
What is a blog names list?
A "blog names list" can have two meanings. First, it can refer to a list of names you might want to call your blog. In the case of this article, a blog names list is a list of names of successful bloggers whose writing you might want to emulate in order to boost your blogging success.
Wrapping Up: The Advantages of a Blog Names List
Starting your blog is going to be a bit of a trial-and-error process. Deciding on your general flow and content focus will require introspection and insight into your own interests as well as consideration into what potential viewers want to read. Eventually, you'll settle into a niche that makes sense to you. Stay passionate about what you write about and the viewers will appear. 
In closing, successful bloggers don't blog in isolation.
If you want to be a successful blogger, do what successful bloggers do. Have a list of blog names ready to go. You can even have several lists, one of bloggers you want to emulate and reference in your articles and another list of content creators who you want to hire to outsource content creation tasks.
This article shared 9 criteria you can use for making your blog names list, 4 places you can find the names for your blog names list, 4 advantages of having a blog names list, and where to keep your blog names list. This guide even recommended making two lists of blog names.
Follow these strategies and you will have your dream blog before long.
Readers, please share so bloggers learn the advantages of using a blog names list when they blog.
I look forward to your views in the comments section. What do you think of the idea of having a blog names list by your side when you blog?
Authors: Janice Wald and a Contributing Author.
This post was made possible by the support of our readers.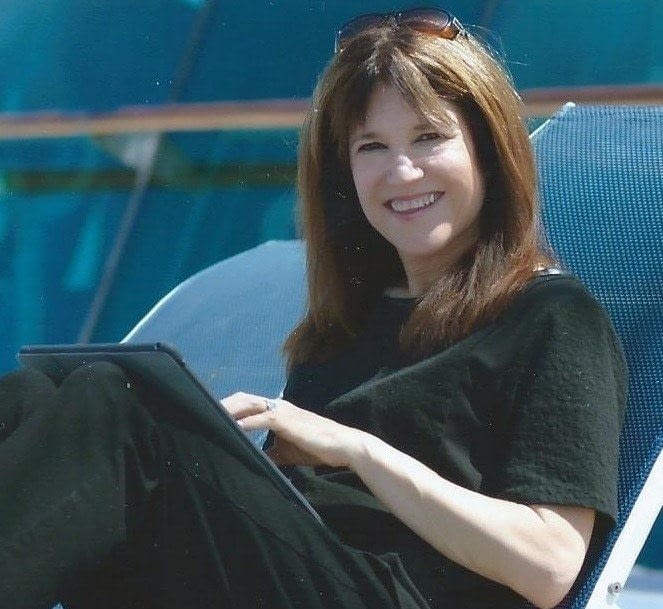 Janice Wald is the founder of MostlyBlogging.com. She is an ebook author, blogger, blogging coach, blogging judge, freelance writer, and speaker. She was nominated as the 2021 and 2019 Best Internet Marketer by the Infinity Blog Awards and in 2017 as the Most Informative Blogger by the London Bloggers Bash. She's been featured on Small Business Trends, the Huffington Post, and Lifehack.