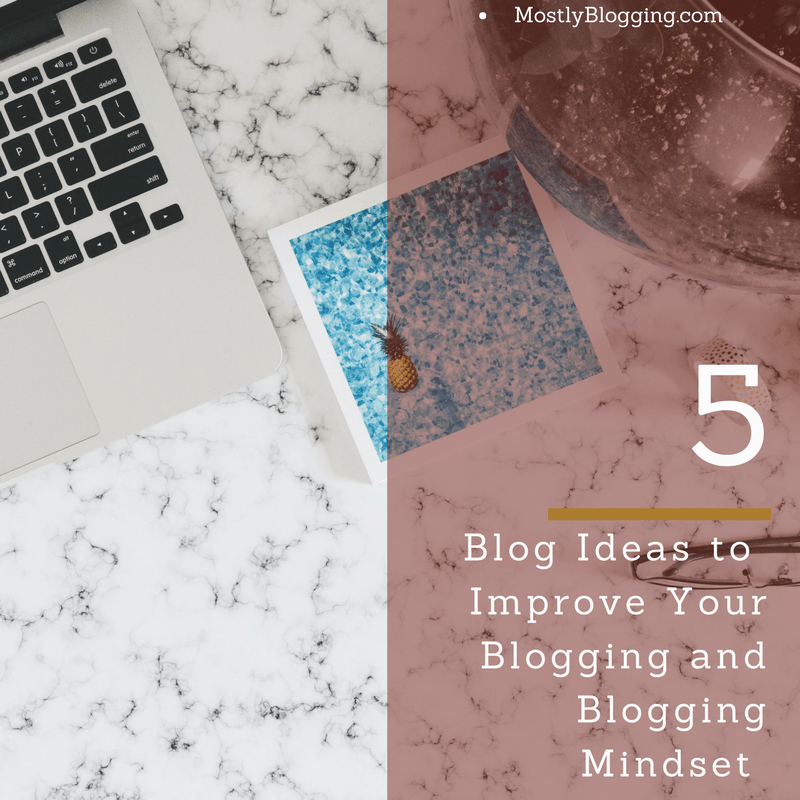 Are you trying to create a successful blog?
Are your old blog ideas no longer working?
New bloggers have a harder climb to success than veteran bloggers.
Veteran bloggers have their email lists built and keywords that they rank for.
Guest author Arvind Kumar suggests 5 blog ideas that will help any blogger be successful.
Although he directs his 5 tips toward new bloggers, these blogging tips are helpful for everyone.
5 Successful Blogging Tips for New Bloggers
by Arvind Kumar
Blogging is a platform for those who are really passionate about something. Every day, so many blogs are launched with so much interest. But, very few survive for a long time. Time is a very important factor in blogging. If you have patience, then you should continue blogging. If you do not have time, then you should stop blogging, because it takes time to grow a blog.
But, if you are really serious about blogging and want to be a successful blogger in the future, then we are on the same track.  So, today I am going to share some great tips for blogging so that you are focused towards your goal and keep working hard towards it.
Focus on work, not money
Money can make you think differently in a negative way. When you start blogging, I would suggest do not monetize your blog with any ads or affiliate products in the initial days. If you have started a new blog, then you should focus on the content of your blog. If you are writing good articles, then you will surely get a good number of visitors.
If you think unidirectional and concentrate on your work for the first few months of your blog, then you can see good growth of your blog. I would suggest, till you don't achieve 1000 visitors per day, do not monetize your blog for money.
Once, you have a healthy number of visitors, then slowly start putting ads or affiliate products on your blog. Do not stop writing and promoting your blog content. We will talk more about these topics.
Be consistent with your writing
Writing articles may be very boring. In the beginning, you will be consistent but later due to less traffic, you might lose interest in writing. Remember, the blogs which are updated every day are ranked higher in search engines.
Regularly updated blogs are the most favorite of search engines, but they do not compromise on the quality. I would suggest blocking your time for writing articles. For writing articles, you should have a peaceful environment. There should not be anyone to disturb you while writing articles.
The more focused you are, the more you can think and write on any topic. I usually choose to write in the morning, when my mind is fresh and free. During the night after 10 o'clock is also the best time to write articles.
If you are a full-time blogger, I would suggest posting at the most 1 or 2 article every day for a new blog. If you are a part-time blogger, then do prepare a timetable for giving at least 2 hours for blogging every day. This way, you will be consistent with your 9-5 job as well as with your blogging.
Be unique with your blog
If you want to be a successful blogger, then you should be passionate about your topic. Your topic should be clear with your domain name, you choose. For example, if you writing about SEO, do try to use SEO in your domain name.
You should be very unique in your writing, do not copy paste other content on your blog. Try to capture all the topics related to your targeted keywords. The more detailed your article is, the more possibility it has to rank higher in search engines.
Do not compare yourself with others. Other blogs will have high-ranking and healthy traffic, but you should not think about them. You should focus on writing good quality articles, to beat your competitors in blogging.
Do remember, always try to give something new to your readers through your blog, which they can't get in other blogs. Readers always love to read interesting and new articles, so if you can provide them these things, then your blog will surely rank higher in a search engine.
Sharing is caring
Sharing is the best part of blogging. If you have written an article and you want it to be read by most of us, then you should promote it in every possible way.
Social networking sites like Facebook, Twitter, Google Plus, Instagram, and Pinterest are the best place for promotion of blog post and images. This is the best way to get traffic to your blog. Free social media management tools are available to help you with your blog promotion.
If you have a new blog, then promoting your blog on the social networking sites will surely help in bringing your blog to next higher level.
Most of the blog articles are getting viral only on social networking sites; hence, if you have written a good article, then it might get attracted to different readers around the world.
Patience is the key
Time is a key factor for ranking blogs. New blogs take time to rank higher in search engines. More consistent and good content blogs get high domain and page rank from search engines.
The bitter truth is that it takes time to grow a blog. The search engines test your patience: How long you will blog? How consistently can you deliver quality articles?
Many bloggers quit blogging after a few months just because they are not consistent or they are not able to get traffic from search engines. It is not easy to achieve success in blogging. There are a lot of competitors already present which are giving tough competition to bring their blog posts on the first page of search engines.
Conclusion
I have shared all my experience about blogging in this article. But, if you really want to excel in blogging, then do read the experience of other bloggers as well. As long as you are really good in your niche, then no one can beat you in blogging.
Just remember, do not quit until you succeed. Hard work always pays off. Avoid all the negative thoughts and read some inspiring stories on bloggers who are now ruling the internet.
There is nothing you can achieve, if you have decided to be a successful blogger then go ahead and give everything you have.
About the Author
Myself, Arvind Kumar, a full-time Professional blogger, who love to share updates on blogging, SEO, affiliate marketing and AdSense. I love to help new bloggers who want to make a career in blogging. I am running a blog https://www.worldinfo4all.com/ to share all my blogging updates. You can follow me on twitter @arvind00557
Host blogger's comments:
I found one of Arvind's blog ideas, to focus on work and not money, interesting. I've read articles by blogging coaches that advise the opposite: focus on making money blogging.
Also, it seems his tips deal with the blogger's mindset which I also found intriguing. Improve your blogging by improving your perspective.
I look forward to your views in the comments section. What do you think bloggers should focus on?
Readers, please share so new bloggers become aware of Arvind's blog ideas. Do you have any additional tips you can share with new bloggers?