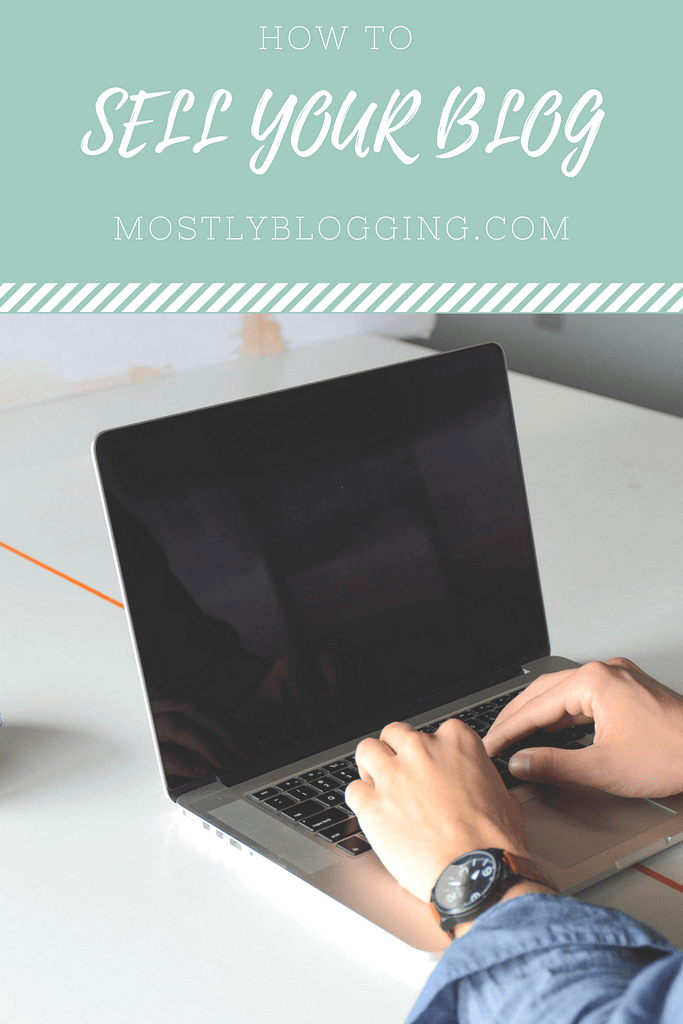 Have you ever heard of blog flipping?
There are many ways to make money online.
One of them is by blog flipping. Blog flipping is a form of monetization.
In his recent guest post about how to make money with a blog, Amin Ghale recommended selling your blog as a way to make money. I've known many people who've sold their blogs.
How can you make your blog worth what you'd like to be paid for it?
After all, you built your blog up from scratch, certainly, you want to be fairly compensated.
Today's guest author Jock Purtle explains how you can prepare your blog to guarantee yourself as much money as possible from the sale.
According to Quora, blog flipping is a process of buying and selling of Websites/blogs/domains wherein you have to buy any blog at a low price and then sell at a higher price. … You can either create a new blog from scratch, and once you build authority, traffic, and money, you can sell it.
Blog Flipping Tips:
How to Prepare Your Successful Blog for Sale and Land Yourself a Big Payday
After years of writing and rewriting content, countless pots of coffee and a couple of major meltdowns, you've finally built your blog into something that works. You've got a loyal and engaged following, you've become a trusted source for information and you've been able to leverage these qualities into a steady stream of income, whether through advertising, affiliate marketing, selling your own products, donations, etc.
And if you're like most blog owners, when you first started, you probably thought you would keep the blog going forever. And then when you put so much of your blood, sweat, and tears into making it a success, you likely never even thought about moving on.
However, now that all that is in the past, it's totally normal to consider turning away from your blog. Life gets busier, and there are likely other projects waiting in the wings that you'd rather be working on but just don't have the time for.
All of this is fine, but just because you've decided to head for greener pastures, it doesn't mean the one you're on isn't worth anything. Don't just close the doors to your virtual shop, collect your things and head home. Instead, sell your blog and use the big payday to help fund other projects, or to take a vacation, or both.
Yet before you begin, keep the following things in mind so that you are sure to get the most out of your successful blog.
Know what it's worth, and prove it
One of the biggest mistakes blog owners will make when they go to sell their blog is underestimating its worth. Usually, the thought process goes like this, "What? You want to pay me? How much? Okay!"
You don't need to be all that business savvy to know this a bad approach. If you yourself don't know how much your blog is worth, then how are you ever going to be sure the offers you are getting reflect its actual value?
The general rule of thumb is that an online business—in this case your blog—is worth 2.5 times its yearly revenue. This simple calculation is enough to get you started so that you know which offers to entertain and which to laugh at and ignore.
There are other things that go into the value of a business, such as its long-term growth prospects and risk management strategies, but know that you shouldn't be straying too far from this number if you want to get a fair deal for your blog.
However, it's also important to note that people aren't going to simply take your word for it when it comes to yearly revenues. They are going to want to see proof.
The best way to do this is to have good records on your revenue and expenses. If you're running a full-fledged online business, you should already have this. But if you're working on a more casual blog, there's a chance you'll have to spend some time digging through your files to get some more exact numbers.
This will be well worth it down the road, as you'll be able to clearly demonstrate how the blog is doing, giving you more leverage in the negotiation process. Also, having these numbers will help you make more accurate projections about where the blog is headed. For this, you might want to go back and get additional data, such as information about visitors, engagement, etc. The more you can present, the better.
Optimize your processes
This is something a lot of blog owners don't consider, especially when they are the only ones really working on the blog. When you sell your site, someone is going to want to take it over so that they can continue and build upon your success.
But if they see that the success of the blog is a mystery or more the product of your haphazard, disorganized system, people will be less likely to offer you what the site is really worth. Put your resources in one spot, standardize some process and automate where you can. If you regularly deal with freelancers or other contractors, make sure their contacts are close by and that they are informed of the change.
It might sound a bit crass, but the goal is to set your site up so that it can be run without you. This will be more attractive to anyone looking to buy your blog and will likely result in a higher offer.
Get some help
Once you do decide to sell your blog, and you've done your research and all the necessary pre-work to make sure you can get the best deal, it's time to go out there and sell your blog.
But just like when you sell anything, you need to do some marketing to make sure what you are offering appears in front of the right people. With blogs and websites, there are a few ways you can do this. One popular option is to list your website on exchanges such as Flippa.
This is an appealing option because of how easy it is. You post your blog along with some particulars and interested parties get in touch with you so that you can begin the negotiation process.
However, if you are looking for the biggest payday, this might not be the best option. The people who use Flippa are, generally speaking, people who are out for the best deal. The site got its name since people use it to buy up cheap websites and flip them for a profit.
As a result, it's unlikely you will find someone who is willing to pay the true value of your blog. The solution? Get some help. Just like in real estate, there are online brokers who will take in your website, help you determine a realistic value and use their network of buyers to find you someone willing to pay the right price.
This might take a bit longer, and you'll end up having to pay a commission, but the bigger payday at the end will end up being worth the smallest bit of extra hassle.
Conclusion
You've worked hard to build your blog and making the decision to sell it was not easy. So, when this day does come, make sure you've done all you can to secure the highest asking price for your blog. The payday will feel nice, and you'll feel good knowing you were paid well for all your hard work.
About the author: Jock is an online entrepreneur who has started, run and sold several blogs and online businesses throughout his career. Through this work, he has learned quite a bit about the world of 'digital real estate,' and he enjoys sharing his knowledge with others so that they can also enjoy success in their online pursuits.
Readers, please share so bloggers considering selling their blogs learn these three blog flipping tips in order to make the most money they can from the sale.
I look forward to your views in the comments section. Would you ever consider blog flipping?
Author: Jock Purtle