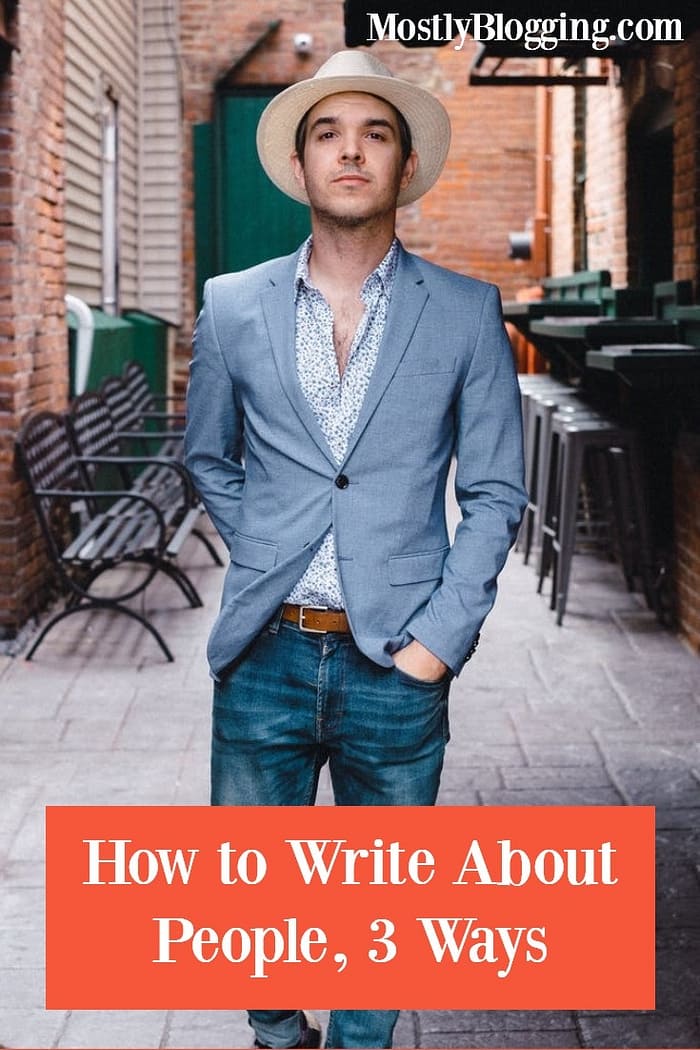 Do you struggle when you try to blog about life experiences?
Mostly Blogging has shared many "How to" posts for bloggers but never how to write blogs about life.
This guide explains how to share biographies of people in your niche.
Do you write a blog about life experiences?
Sometimes, other people's life experiences give you inspirational ideas for your blog post content.
There is a correct way to blog about life experiences according to blogging guru Neil Patel. This post shares his PIE technique.
PIE is a three-step blogging hack. The acronym stands for "Point, Illustration, Example."
This article models how to write a blog about life experiences of the most successful entrepreneurs in the world.
That way, you'll have a model of how to write a blog about life experiences when you need one.
Certainly, there are people in your niche your readers should know about.
Perhaps, the leaders in your niche are inspirational. Maybe they've overcome obstacles people in your niche have overcome, and you want to share their stories. This post tells you how.
Are you ready to learn to write a blog about life experiences?
Follow me as I model by writing a blog post about the life experiences of 9 successful entrepreneurs.
Let's go learn how to blog about life experiences.
How to Blog About Life Experiences
You may think you're ready to write your blogs about life experiences, but you're not.
There are certain tasks bloggers do. You need to do them in order no matter what your topic is. Writing a blog about life experiences is no exception.
SEO Research
SEO research comes first.
Fun fact about me: At my school, my students make a magazine. Many of them want to write a feature. This is a wonderful idea for an article until they tell me they have no idea why they want to feature the other student.
I respond by reminding them they need a focus. They must explain why they are featuring the student.
You need a reason to feature people. That reason is your topic. The people are your way of navigating through the topic. They are your examples. Think of your focus keyword like your theme.
The difference is a theme is a sentence. Whether you write a biography of one person in your post or you write about many biographies, you need to make one statement that describes why all these people (or the one person) are in your post.
Consider what they all have in common before arriving at your theme. Don't just throw names of people against the proverbial wall and hope something sticks; you'll confuse your readers.
When I looked over my list of successful entrepreneurs, it occurred to me they were fearless. Therefore, my theme is "Successful entrepreneurs are fearless."
You need a focus for your content. Don't just write a bunch of biographies. Readers will wonder about your point. You need a point, an angle, a keyword to focus your blogs about life experiences around.
There are many free and premium keyword tools.
The higher the search volume, the more interested people are in your content.
Then, you need to look at keyword difficulty. The number should be low so it's possible you can rank on Google for the keyword.
My recommendation: Make an outline before you begin. That way you are forced to stare down your focus keyword and you don't lose track of your goal in the post– proving your theme is true and writing about your keyword.
My theme: You can effectively blog about life experiences. My goal: Use the entrepreneurs mentioned in this post to show you how to blog about life experiences.
I'm sure you are interested in the biography or biographies you choose to write about in your post just as I am interested in the people mentioned here, so losing focus away from your point will be tempting.
However, you need an umbrella theme. Don't lose focus.
3 Stages of Writing
There are 3 stages of writing blog posts: The introduction, the body, and the conclusion.
Stage 1 of the Writing Process: The Introduction
First, hook your reader to entice them to keep reading.
There are many ways to hook your reader. The easiest hook is in the form of a question. For instance, did you notice the way I started this post? "Do you struggle to…?"
You want to sound like you understand readers' problems (called "pain points") and questions are a great way to sound relatable.
In addition to using questions, I often like to hook people by sharing other people's comments.
Look:

Since I plan to model this post about how to write a blog about life experiences with illustrations of successful entrepreneurs, this comment from Twitter user Anil Batra is perfect to hook my readers.
Another way to hook your readers is through inspirational quotes. Since this post discusses successful people, a success quote would be a great way to entice readers to read a post about how to gain success.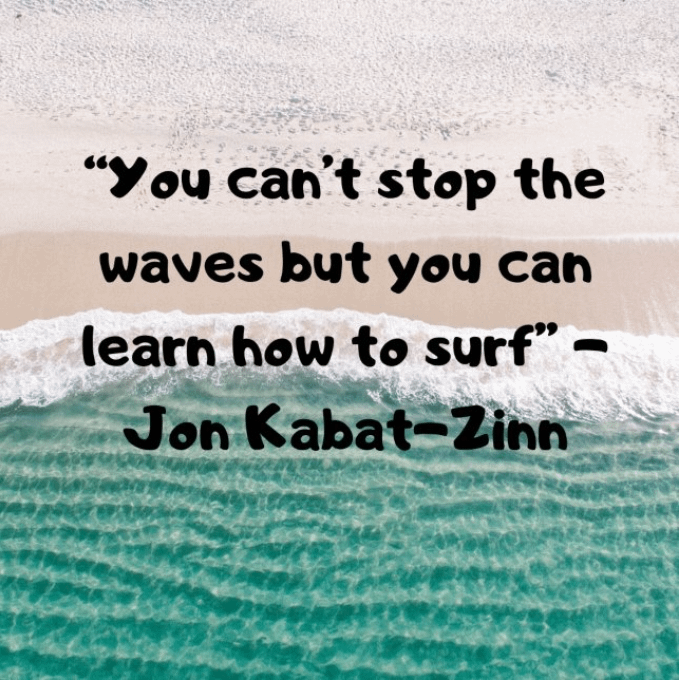 After you hook your reader, explain your theme, the point of your post, in the introduction. Explain how the life experiences described in your post prove your theme is true.
Tell your readers why reading your post is important. What will they gain from reading the article?
Did you notice I explained in my introduction what you will gain from reading the post? You will learn to write a blog about life experiences.
Stage 2 of the Writing Process: The Body
This is where you provide the examples that prove your point.
Patel explains why the PIE format is such an effective technique when you want to blog about life experiences:
"The real value is in the examples you provide, showing your readers how other people have applied the information you share.

When that's the case, try an example post.

Readers love this type of article because they can see many examples in one place, without having to do the research themselves."
How many examples do you need?
You need a minimum of three examples to be persuasive.
How to Blog About Life Experiences: Examples
Look at my examples that support the theme "entrepreneurs are fearless," as I model how to blog about life experiences:
Jeff Bezos
Bezos is Founder and CEO of Amazon.
At the time of this writing, Bezos is worth more than 162 billion dollars. He became richer during the Coronavirus when more people turned to shopping online.
Why is Bezos fearless?
After he was caught in a compromising position with a woman who wasn't his soon-to-be-ex-wife, Bezos was blackmailed and insisted he didn't care.
When he objected to the time the blackmail scheme was costing him, he earned people's respect. They realized he knew his priorities. Prioritizing time makes you a successful entrepreneur.
Jack Dorsey
Twitter and Square CEO
At the time of this writing, Dorsey is worth $5.7 billion.
Why is Dorsey fearless?
Jack Dorsey took on Twitter's most famous user, Donald Trump.
In a nutshell: Dorsey fact-checked Trump who then claim his freedom of speech was being taken away.
Jack Dorsey was one of the first people to announce that Twitter will be honoring Juneteenth (June 19th) as a company holiday from now on. The day celebrates the emancipation of slaves.
Apoorva Mehta
The Instacart founder is now a billionaire (Source). At the time of this writing, he is worth 1.2 billion.
The Coronavirus pandemic propelled Mehta's fortune since people fearful about leaving the house to shop use Instacart, an instant shopping cart.
Why is Mehta fearless?
Apparently, he had 20 failed startups before Instacart. Yet, he didn't let his previous failures ultimately stop him from building a successful business.
Jon Morrow
Morrow built a blogging empire.
Jon Morrow's blog, Smart Blogger, earns him over $100,000 a month.
Why is Morrow fearless?
Morrow is paralyzed from the neck down.
He doesn't let being a paraplegic get in his way. He uses technology to voice record and in other ways help bloggers.
Neil Patel
Like Morrow, Patel is known in the blogging world. He currently owns Ubersuggest, a keyword tool, and NeilPatel.com among others.
Neil Patel was even honored by President Obama.
At the time of this writing, Patel's net worth is 30 million dollars (Source).
Why is Patel fearless?
Patel is not afraid to be innovative. As a trendsetter, Patel leads the way.
For instance, Instagram marketers started using Photo Carousels and started using Patel's other tips since they are so effective.
Also, when Patel felt he needed to charge for Ubersuggest, he only asked $10 a month while companies like Ahrefs charge ten times that. Patel even offered a letter of explanation to his list subscribers in a blog post.
Taylor Swift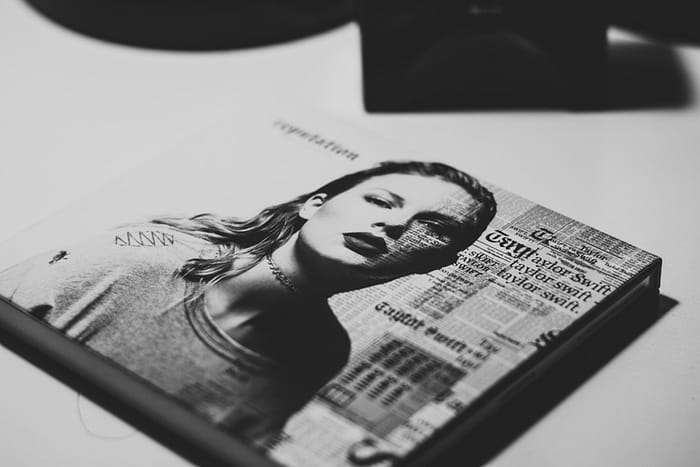 Image Credit: Photo by Raphael Lovaski on Unsplash
According to Entrepreneur, Taylor Swift is a successful entrepreneur although she is most known for being a singer-songwriter.
At the age of 25, Swift was worth 220 million.
How is Swift fearless?
This singer-songwriter is not afraid to make fun of herself in her songs and concerts.
For instance, in Swift's popular song, "Shake It Off," she sings,
"I go on too many dates, but I can't make 'em stay

At least that's what people say"
when discussing how people make fun of her love life.
In addition, after a dispute in which Kim Kardashian called Swift "a snake," Swift included a giant snake in her concerts.
Gary Vaynerchuk
"Gary Vee" is an entrepreneur and inspirational speaker.
Gary Vaynerchuk worked his way up from humble beginnings. Today, he motivates young people to pursue their passions.
Reportedly worth up to 200 million (Source).
Why is Vaynerchuk fearless?
I have heard one of his speeches on YouTube. Vaynerchuk has a trademark– using profanity in his speeches.
When asked why he curses, he replied he is being true to himself.
Oprah Winfrey
Oprah (as she is so famously known) is a television personality, philanthropist, and entrepreneur.
At the time of this writing, Winfrey is worth 2.6 billion dollars.
Why is Winfrey fearless?
I've always found Oprah fearless.
Her friends reported in an interview that Oprah wanted to be a mom. However, when asked why she didn't pursue motherhood, Winfrey shared that she gave up her dream to spend time helping others.
Also, she entered the political realm to help President Obama become elected although that wasn't her area of expertise.
Mark Zuckerberg
CEO and co-founder of Facebook.
According to Forbes, Facebook's stocks surged in 2020, rising 60% during the peak of the first wave of the Coronavirus, making Zuckerberg the world's 4th-richest person.
Why is Zuckerberg fearless?
Zuckerberg is constantly tried in the court of public opinion yet doesn't seem scared to continue doing what he wants.
He always seems to me to be the "comeback kid."
Zuckerberg showed fearlessness when he stood up to Trump on June 18 when he took down Trump's ad because he claimed his ad contained a Nazi symbol, a red triangle.
Say what you want about Zuckerberg's politics, as far as being a business person, he seems like a genuinely bright guy.
Consider this example:
Zuckerberg's Facebook bought Instagram for one billion dollars. According to Investopedia, today Instagram is worth one hundred times that. Instagram is worth 100 billion dollars.
In addition, Facebook bought WhatsApp. Today, WhatsApp is the leading messenger service with a user base of two billion (Source).
UPDATE: At the time of this writing, Mark Zuckerberg is on the receiving end of a lawsuit. The suit claims Zuckerberg breaks the Anti-Trust Act. The Federal Trade Commission and Attorney Generals of many states are demanding Zuckerberg sell WhatsApp and Instagram.
Related Reading: More information can be found here about how Zuckerberg rebounds from Facebook's troubles.
Stage 3 of the Writing Process: The Conclusion
Offer your visitors takeaways from your article.
What did readers gain as a result of reading your blog about life experiences?
Did they gain a new skill? A new realization? Tell them in the conclusion.
Remind them why reading your post mattered.
Again, let's use this post as an example.
Why does it matter that entrepreneurs are fearless?
Do you know?
As a blogger, if I wrote about entrepreneur tips, I would show people these examples and encourage the business people reading this post to be fearless too.
Include a Call to Action asking them to share with people who need to read this post. What will others get if they discover your post? Tell them in the conclusion.
When you're done with your conclusion, put in an engaging image. Put your keyword in the Image Alt Tag.
Blog About Life Experiences FAQ
Can I write a blog about my life?
Yes, IF the blog is relevant to readers. You need to figure out how you are relevant before starting. How can people relate to your struggles and attempts to overcome them? Those would be the subject of blog topics about yourself.
How do I write a blog experience?
In your introduction explain how you can relate to the problem people came to your post to read about. Then, offer tips to solving the problem. End with a review of the tips and a Call to Action asking people to share and/or comment.
How do I start a blog about myself?
Find a Content Management System like WordPress. Your articles should have a point. For instance, bloggers might tell stories about themselves, but they do so to prove the point of the blog post. Find a problem you can help readers with. Share your story to show you understand the problem and you are relatable.
What is a blog with examples?
"Blog" is a shortened name for "weblog." A blog is an online journal. The blog writer and visitors share their views about a topic. The writer does so in the article, and the visitors share their views in the comment section. An example would be this blog, MostlyBlogging.com.
Wrapping Up: How to Blog About Life Experiences
In closing, this post is a guide to writing blogs about life experiences using examples from the lives of the most successful entrepreneurs in the world.
By reading this post, you learned how to use the PIE technique during the 3 stages of writing a blog post.
To recap:
This article modeled how to blog about life experiences using the PIE technique of writing blog posts. The PIE technique is effective if you want to blog about life experiences.
P stands for Point. We made a point about our topic.
I stands for Illustration. We illustrated our point with examples.
E stands for Explanation. We explained how the illustrations, the examples, proved our point.
Takeaways:
Did you notice I used data? Data is convincing. Also, Google likes posts that share data.
Did you notice I used the same format for each example?
In closing, bookmark this post and pull out this model when you feel like you want to blog about life experiences instead of offering your usual tips.
Readers like variety. Also, changing formats every now and again prevents you from getting bored as well as your readers.
Readers, please share so bloggers learn how to blog about life experiences and discover this model.
I look forward to your views in the comments section: Do you have any advice on how to blog about life experiences?
Related Reading: Here you will find more blogger tricks.
Sources

Janice Wald is the founder of MostlyBlogging.com and co-founder of the Mostly Blogging Academy. She is an ebook author, blogger, blogging coach, blogging judge, freelance writer, and speaker. She won the Best Internet Marketer Award and the Best Blogger Award at the 2021 Infinity Blog Awards. Wald was also nominated as 2019 Best Internet Marketer by the Infinity Blog Awards and in 2017 as the Most Informative Blogger by the London Bloggers Bash. She's been featured on Small Business Trends, the Huffington Post, and Lifehack.