Black Hat vs White Hat SEO.
Google has so many algorithm changes, some large and some small, how can you keep up?
2020 Update: New information on White Hat vs Black Hat SEO
Since author Brennan Bliss first wrote this post in 2019, Google has begun refining what it considers Black Hat vs White Hat SEO.
Guest posting, for instance, is now considered taboo in 2020 since Google frowns on gaming the system by link building which guest posting provides.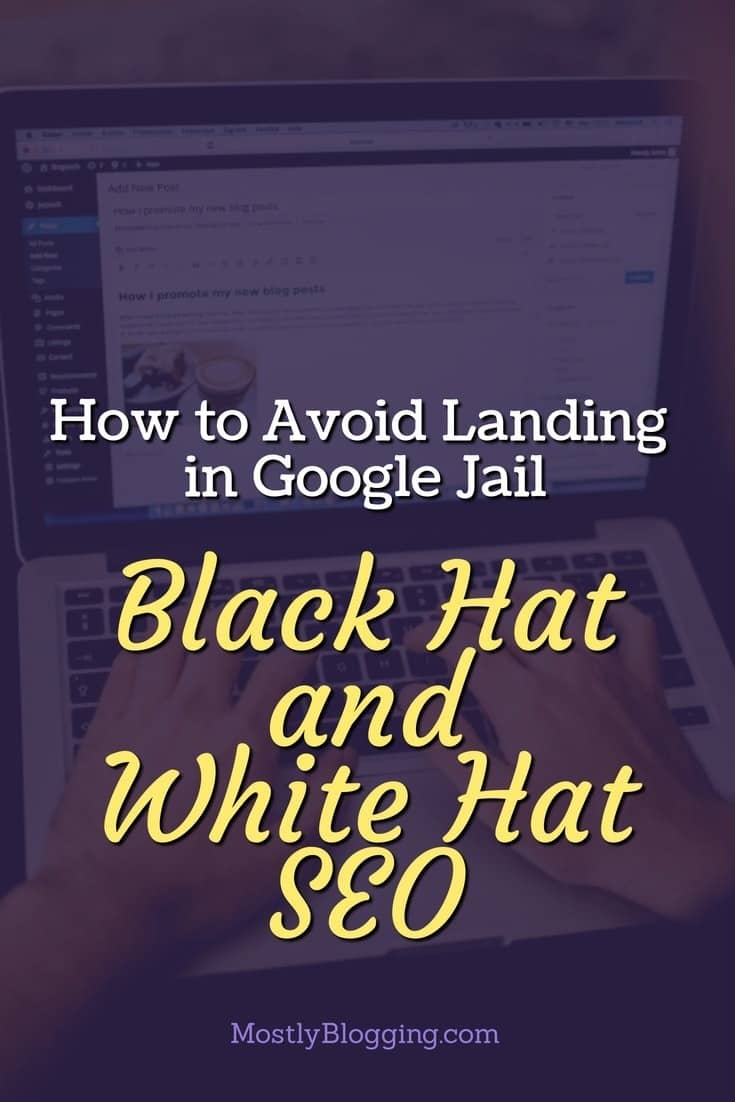 Black Hat vs White Hat:
The Wild West of SEO
Brennan Bliss

For many, search engine optimization represents uncharted territory.
It's a tough world out there — and if you don't play by the rules, you could make your life that much tougher. That's why it pays to educate yourself about the best (and worst) SEO practices. That way, you'll know exactly what it takes to get recognized as an SEO hero… and what might happen if you partake in villainous techniques.

It might seem like over-simplification, but it often is that black and white. We may not know everything about what Google wants to see (or what it might penalize), but we do know that behaving ethically will really pay off. That's the whole idea behind white hat SEO. When you aim to help others and do good deeds in the world, you'll get the recognition for all the right reasons. You might even get a shiny sheriff's star for your efforts. What could be better than that?

But for some, that's not enough. Even though the internet has certainly come a long way since its lawless infancy, there are still plenty of people who will try to get ahead by lying, stealing, and cheating their way to the top. These varmints would rather take shortcuts than put in the hard work or even partake in dastardly deeds to win by any means necessary. With black hat SEO, the risks are huge — and the rewards don't typically make the risks worth it. If you get caught using these methods, you'll go straight to Google jail.

If you'd rather be known as a cowboy with a heart of goal than as an outlaw who terrorizes an entire town, you'll want to familiarize yourself with both black hat and white hat SEO techniques.
Not only will this help you make the right decisions for the sake of your business, but you'll also be able to recognize when others are engaging in shady tactics. That way, you'll feel confident that it'll be only a matter of time before the long arm of the law catches up to those crooks. And in the meantime, you'll be able to win out.
This post answers the questions, "What is White Hat SEO?" and "What is Black Hat SEO?" and offers examples of each.
What is White Hat SEO?
Before you can take on these techniques yourself, you'll need to gain a better understanding of what white hat SEO is. White hat SEO specifically follows all Google guidelines. It's about behaving ethically and providing a great experience for real web users. It's generally considered to be the purer option (hence its angelic hue), focusing on offering value without trying to game the system.

Examples of White Hat SEO Include…


Content Creation: Developing and publishing long-form, in-depth web content on individual pages that satisfy user intent


Strategic Keyword Usage: Using natural yet targeted terms that are relevant to one's industry and that can allow both Google and web users to determine value in ways that are not seen as spammy or forced


Link Building Strategies: Acquiring (not paying for) links from other sites back to your own to show your website's worthiness and relevance


Guest Posting: Contributing content to other websites or blogs to build relationships, gain exposure and backlinks, and/or improve web authority


Descriptive Meta-Tags: Making good use of keywords and relevant information in these invisible web descriptions so that others understand what your site is about
Not only do white hat SEO practices follow Google's rules, but they also ensure that all parties are benefiting from the techniques used. In other words: you aren't merely out for yourself. Although you may see some improvement in return, your main aim is to provide something of value to readers, to build relationships within your community, and to showcase yourself as a true leader in your industry. With those noble goals in mind, those who use white hat SEO tactics will show their trustworthiness to both human audiences and to Google bots.
What is Black Hat SEO?
On the other end of the spectrum, you have black hat SEO. As its color suggests, these tactics are often frowned upon. They're slimy, they're low-down, and they may even be criminal in certain cases. And while they may yield impressive results at first, they're a short-term solution that can land you in long-term trouble.
Examples of Black Hat SEO Include…
Auto-Generated or Stolen Content: Instead of spending time developing original, high-quality content to post on your website, you might think it's easier to have some kind of automated system for doing this. Unfortunately, this process will cause your content to make no sense, rendering it useless to human readers. Google's crawlers won't like it, either. Some people will go so far as to steal content from other sources, which amounts to plagiarism. Even publishing duplicated content on multiple pages of your website can be dangerous.
Keyword Stuffing: In the case of SEO, less is often more. It may feel like you might never get noticed if you don't use a specific keyword over and over again on a given page. But if you go that route, it will become blatantly obvious to both bots and humans what you're trying to do. There's no way your content will read in an organic way if you're constantly stuffing certain keywords in. Rather than forcing as many keywords as you can into a specific piece of content, aim to have your content feel natural and relevant to your goals and your audience.


Cloaking and Doorway Pages: Those who partake in black hat SEO will often try to deceive both human users and Google crawlers in an attempt to get ahead. Cloaking is a process that presents different content to the search engine than to someone visiting a page in a browser, while doorway pages provide certain search results and then reroute visitors to different pages. These practices are underhanded and often frustrate web users, which means all that effort could be better spent in other ways.
What are the Risks of Black Hat?
Partaking in these evil deeds doesn't carry mere empty threats; Google will often take swift and severe action in order to uphold the law. In other words, you might get locked up (proverbially speaking).

If you get caught engaging in black hat SEO tactics, your site will be subject to penalties. That means your ranking could be significantly demoted, which will have a profound effect on the web traffic you're able to generate. Google can even ban the worst offenders from showing up in search results at all. And if you don't appear in search results, you might as well not exist. So before you decide to take the easy way out, ask yourself: is it really worth losing your entire business over?

If you follow Sheriff Google's rules, all will be peaceful on your site and in search. But if you decide to become an SEO outlaw, you'll have to look over your shoulder at every turn and deal with the consequences. Even if you never commit an actual crime, you might be treated as an outcast and lose it all when Google figures out what you're up to. So if you want your business to grow and be recognized for your actual hard work, white is the only color hat you should wear.
Author bio: Brennen Bliss is the founder and director of the marketing agency, PixelCutLabs. From making websites and apps at age 13 for family and friends in his bedroom to partnering with organizations like the College Football Playoffs a few years later, Brennen has bootstrapped a company that is now recognized by UpCity as one of the top 10 SEO agencies in the United States, and one of the top SEO agencies in the USA by the global search awards.
Host Blogger's Comments: Black Hat Vs White Hat SEO Techniques
When you strive to get Google traffic, you need an SEO plan. That plan should include White Hat SEO strategies.
Readers, please share so bloggers and marketers learn the difference between Black Hat vs White Hat SEO and the ramifications of each.
What was your opinion of Brennan's post? Were you familiar with these Black Hat vs White Hat strategies? I look forward to your views in the comments section.
This post was made possible by the support of our readers.