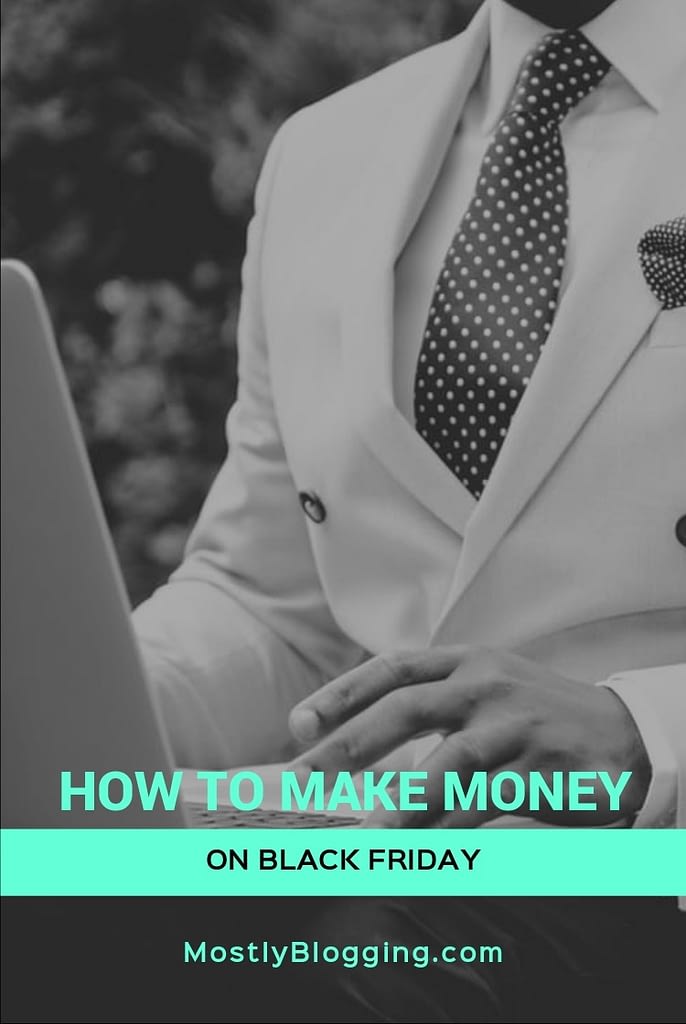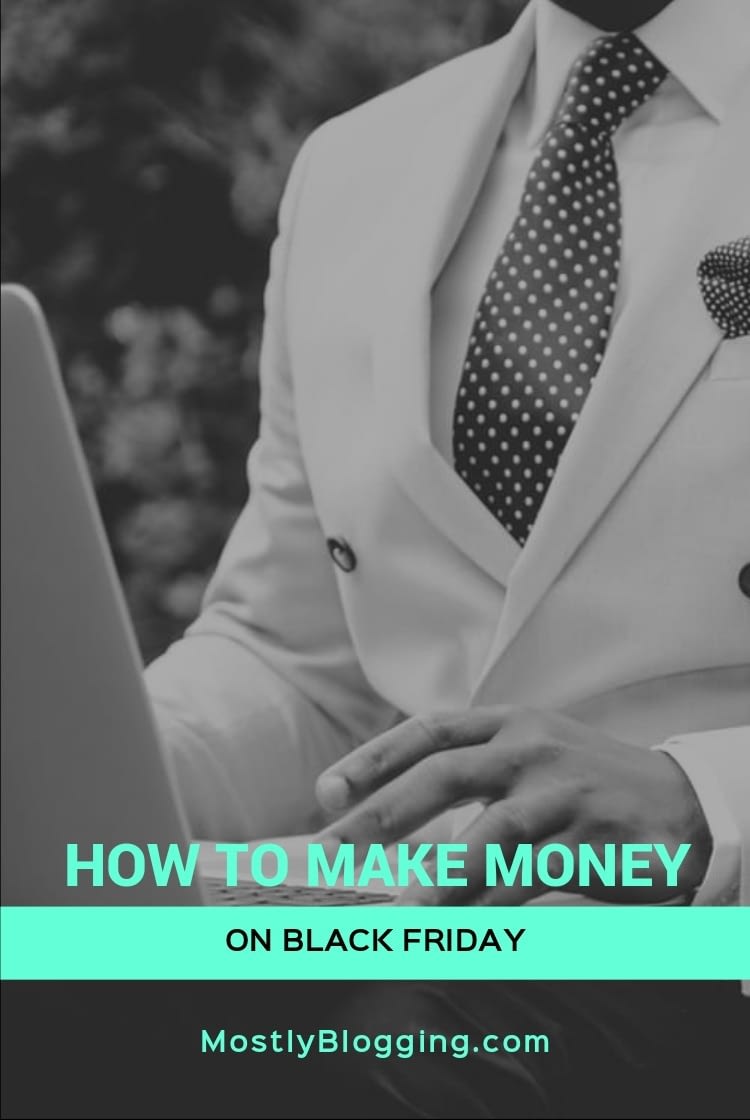 Are you looking to boost your website sales?
There is no better time to do it than in November.
Customers expect to receive Black Friday email campaigns notifying them of deals in their inbox.
However, your time producing your email marketing campaigns will be wasted if no one opens your emails.
Today's guest author explains how to boost your open rates so you make more Black Friday sales.
He offers proven tips backed by data.
After reading this post, you'll be able to increase the Click Through Rate (CTR) of your Black Friday email subject lines.
Data-Proven Black Friday Email Subject Lines That Really Work
Evaldas Mockus
Black Friday is right around the corner.
Having a great strategy for your Black Friday email campaigns is critical for your profits.
But most of your customers won't even see your amazing offers if they aren't first enticed by powerful subject lines. Open rate is the KPI (Key Performance Indicator) that tells you whether or not you've written a good subject line. According to recently published research, the average open rate for ecommerce is about 19%.
There is good news: customers check their inboxes more frequently during the holiday shopping season, and they're more susceptible to the promotions and deals you offer in your Black Friday campaigns.
So to help you stand out in your customers' inboxes, we've compared data from last year's Black Friday campaigns, and we've gathered the most important tips to help you boost the success of your holiday email campaigns.
Because regardless of how amazing your offers are, you'll never get that email opened without a great subject line.
Subject Lines for Black Friday in 2017
We analyzed Black Friday campaigns from 2017 to get a perspective on how subject lines affected the open rate and which were the most successful.
We found that average open rates for emails between November 24 and November 27 jumped up to 22.7%. However, customers were a bit stingier with their clicks: Only 4.3% of customers clicked through to the offer.
So which terms incentivized customers to open that many emails?
Most Prominent Terms and Phrases Used in Black Friday 2017 Subject Lines
We analyzed the most frequent terms and phrases found in Black Friday 2017 email campaigns, which held some interesting results. The most frequent terms we found in subject lines were:
Black Friday

Cyber Monday

Holiday

Free

Now

Off

%

Sale

Soon
It's no surprise that "Black Friday" was the most frequent term found in  44.7% of all emails analyzed. Following "Black Friday," the next four terms were the most popular:
% – 32.8%

Sale – 28.7%

Off – 28.3%

Now – 8.1%
It might come as a surprise that "Cyber Monday" didn't find itself in the top 5 most popular terms used for this peak holiday event. While "Cyber Monday" is a relatively popular term in the B2B (Business to Business) world, "Black Friday" as a concept has grown to include all of Black Friday weekend, including Cyber Monday.
Open and Click Through Rates for Black Friday 2017 Email Campaigns
In email marketing, we're always hoping for great open and click-through rates. Black Friday weekend is no exception, and as our customers are actively looking for deals, we should be looking for ways to benefit from that shopping drive.
As customers are actively looking for and expecting promotions from you, it's important to communicate your best sales to draw your customer in through your campaigns.
Subject lines don't only impact open rates- they can impact click-through rate as well. When comparing the terms used in Black Friday email subject lines, we found that certain terms were favored when it came to boosting open and click-through rates:
"Free": 23.7% open rate and 4.7% click through rate

"Holiday": 23.6% open rate and 3.2% click through  rate

"Black Friday": 22.1% open rate and 4.5% click through  rate

"Sale": 21.3% open rate and 4.7% click through rate

"Cyber Monday": 20.7% open rate and 3.8% click through rate
We can note again that "Cyber Monday" doesn't do as well as other key terms we've analyzed, so make sure to think about this when choosing your holiday subject lines.
Free
No matter the season, getting something for free is always attractive to customers. Seeing the word "Free" immediately in your subject line provokes a powerful emotional response for your customers when they're looking for deals.
Black Friday
"Black Friday" is also quite effective in email subject lines, as we've come to expect the best deals during this shopping holiday. For open and click-through rates, just including "Black Friday" in your subject lines can take your email campaigns that much further.
The most important aspect to remember when crafting your amazing email subject lines is to respond to your customers' expectations and to think of the best strategies to do so.
The golden rule? Give the customers exactly what they want: big discounts, huge sales, and avoid introducing full-priced new collections during the holiday shopping season.
Best Performing Subject Lines During Black Friday (& Key Tips to Write Your Own)
In analyzing campaigns sent to over 6000 subscribers, we've found the best performing email subject lines during this holiday:
Black Friday Weekend Banger –

Open rate: 44.85%

Black Friday sale –

Open rate: 42.79%

50% off entire store. Black Friday sale. –

Open rate: 33.51%

Save 40% @ [store] Black Friday Sale –

Open rate: 30.36%

Two Day Sale This Weekend –

Open rate: 29.58%
We can see that the terms that earn the best open rates are found again and again in these best-performing subject lines. These are the words that customers will be looking for as they search for the best deals.
Keeping this data in mind, it's important to conduct a detailed analysis of your own subject lines and test what works best for your customers. We have a few tips to help you write the best subject lines for your 2018 Black Friday email campaigns:
Get personal:

There is no word sweeter in any language than one's own name. Grab your customer's attention and personalize their experience by including their first name in your email subject lines.

Announce yourself:

Mention your store's name in the subject line to make it easier for customers to find your deal. They might be looking out for sales from you!

Keep it simple:

Keep your email subject lines short, sweet, and to the point. Getting your message across quicker will make processing your deal easier for your customer.

Punctuate it:

Using, but not abusing, exclamation marks is a great way to emphasize urgency and snag your customer's attention.
Bonus tip: Humor goes a long way and keeps customers' interest. Try to add a bit of humor or puns, and be sure to include a clear call-to-action in your subject lines that draw your customer in.
Black Friday is a great season for all retailers, as long as you know how to best adapt your strategy to satisfy your customers. Email marketing is such a powerful channel during this time period, and it helps to have a great strategy in place.
Sometimes, it can be difficult to find that golden subject line that really works with your customers. But by analyzing data from previous years and using the terminology that your customers are looking for, you can write email subject lines that win your customers over time and time again.
Readers, please share so bloggers and marketers planning to write about Black Friday learn these email marketing tricks.
I look forward to your views in the comments section: What are your best email subject line tips for Black Friday? 
This post was made possible by the support of our readers.
Related
Boost Your Sales with Last-Minute Black Friday Marketing Campaigns