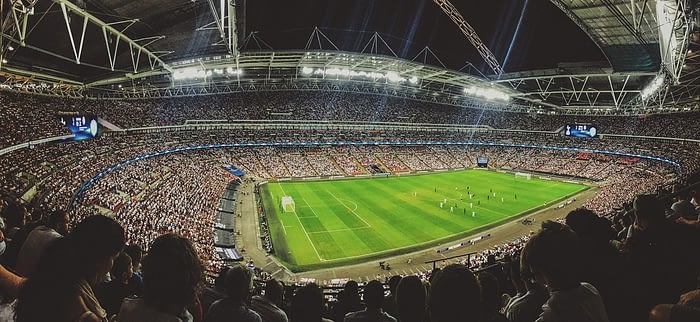 Do you know the qualities that make the best sports websites so successful?
Today's contributing writer, Alan Hardson, offers three ways you can make your sports blog the best by sharing qualities of the best sports websites.
By the time you're done reading this post, you'll be able to make your sports blog one of the best sports websites as well.
How to Write the Perfect Blog Post for Sports Fans
Alan Hardson
If you are looking to provide web content related to sports to your website's visitors, it is essential that you know what characteristics would make your content successful. We are going to help you with that in this article.
Writing a successful blog post for sports fans is not necessarily too different from writing a great blog post in general, but there are several important things to keep in mind as you are composing your next post. So, without any further delay, let's dive right in.
The Best Sports Websites
Be Mindful of Exploding Trends Sports Fans Love
If there are trends that are becoming more and more popular with sports fans everywhere, it is important that you at least have some basic knowledge of those trends.
Depending on what type of organization you are running, you don't need to integrate these into every single one of your blog posts. However, just having knowledge of trends that exist today allows you to have a greater potential to engage and connect with your readers.
For example, fantasy sports are huge nowadays. The market is exploding. Integrating terminology and news related to fantasy sports into your blog posts could massively engage your readers and encourage them to keep coming back your blog. This is what you want.
Legal sports betting is now growing in the United States too. Large, multi-billion dollar media organizations are getting "into the game". Some have already launched sports betting websites and discuss those websites on their national sports cable television networks during their programs. This is a trend that is important to be aware of, even if you cannot directly address it into your sports blog post.
The fact is, sports fans are increasingly engaged in both fantasy sports and online betting. For example, baseball fans often visit popular oddsmaker websites to see the latest baseball odds and find out who has the best chance of winning upcoming games.
With this knowledge, you have the potential to write a "cutting-edge" blog post for sports fans that is much different than just your run-of-the-mill bland content that you can get anywhere. Of course, these are just the current trends. It's your job to keep up with what's hot in the sporting world.
[Related Reading: How to run a gambling games blog]
Don't Pretend You Are a Fan (Unless You Are)
Sports fans can tell when a writer is faking it. The terminology won't be accurate, for example. The statistics might be written in a way where they don't quite make sense. The terms a writer uses might sound like they were recited out of a dictionary, and not like they are being used in the way that fans discuss their particular sport or team. These errors are very easy to spot when you are reading a blog post that is geared towards a specific sport or team.
It is important that you are a true fan of that sport and/or team when you are trying to write a convincing article for a particular group of sports fans. If you are a true fan of the New York Yankees, you will understand all the intricacies of Derek Jeter's last days as a Yankee, for example. Readers can tell who really has studied the history of the team for years, and who is just stringing words together in a cold, dry manner without any soul.
If you aren't a die-hard and dedicated fan of a particular team or sport, that's no problem. Just be aware of what fans talk about and relate to. What games does every fan remember? What points in history resonate with fans of certain sports teams? What words or phrases can fans of a particular team or sport relate to that maybe other people would not understand?
When you understand these pointers, a sports fan will feel like your blog post is superior to others. They will know that it is extremely authentic and you have a much better chance of gaining a dedicated, long-time reader or follower. But remember, never try to fake it.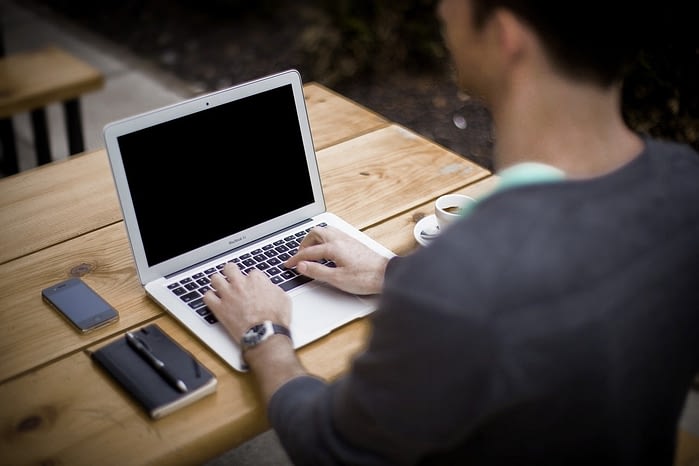 Write for Your Specific Demographic
If you are writing a sports blog post about the NFL, you will want to remember that your readers are going to be primarily men. This means you are going to want to write in a voice that your audience can relate to. Especially men who are a certain age. You could research the average age of an NFL fan, for example. We put together an excellent general guide on writing blog posts for men that you might want to check out, too.
If you are writing an article about extreme sports or snowboarding, however, the demographic could be a bit different. You might still be targeting a primarily-male audience, but the entire "vibe" of the article would change.
The words skateboarders or snowboarders use are going to be completely different than words or phrases NFL fans would use. The average age of the extreme sports enthusiast might be different as well when compared to the average age of NFL fans. These are all important factors to be conscious of when you are composing an excellent sports blog post.
If you are writing a sports blog post for women who are fans of the LPGA professional golf tour, again, the tone would change dramatically. Women might be interested in sports in a different way than men. They may like their sports news or commentary different. For example, are female fans of the LPGA interested in only statistics and facts? Or are they also interested in the emotions and energy of the players? Perhaps they want to know about a particular LPGA player's family life?
As you do your research, you'll be able to identify what is important to certain demographics. This applies to specific sports and also, within those specific sports, it applies to specific teams along with the cities those teams reside in. In addition to gender and age, you might also want to keep in mind the customs and norms of a particular city that a team is located in. This will help you write an appealing sports blog post that your reader can truly relate to.
[Related Reading: How to write for your target audience.]
Wrapping Up: Best Sports Websites
All in all, we hope this article gave you some excellent ideas on how you can write an extremely effective sports blog post. No matter what type of organization you are writing for, we hope you can integrate some of these ideas into your post so your readers keep coming back for years!
Readers, please share so bloggers learn the traits of the best sports websites.
I look forward to your views in the comments section. Can you suggest any additional characteristics of the best sports websites?
This post was made possible by the support of our readers.