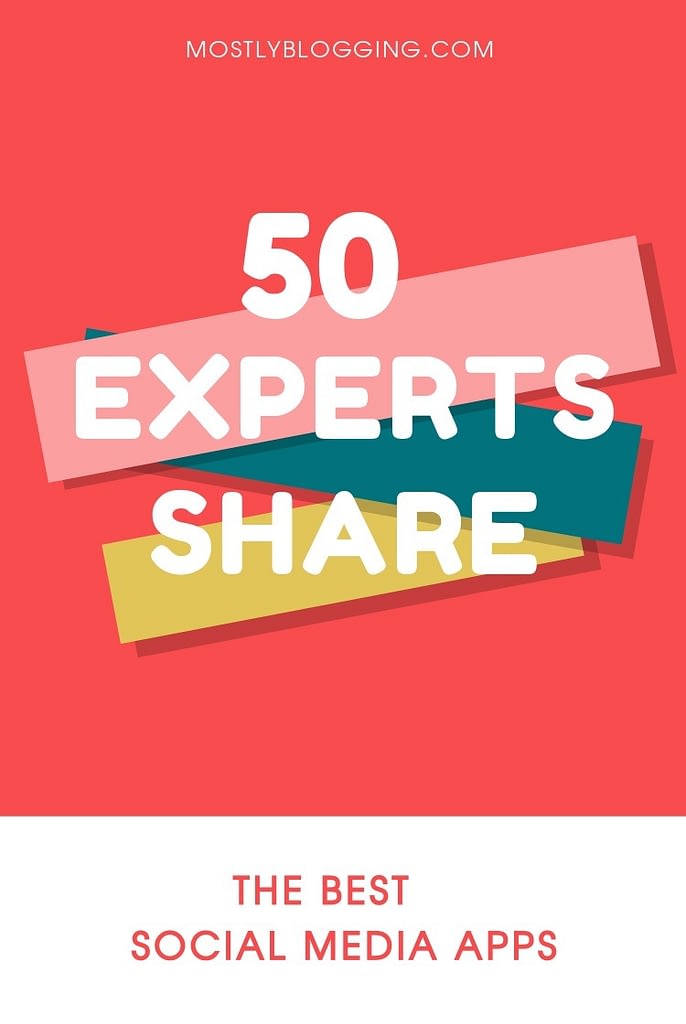 You know you need social media sites to promote your blog posts.
You don't have the time to promote at all of them.
By using social media apps, you can promote on your phones.
You can get the promotion done and save time by promoting on your mobile phones instead of having to find a computer.
By using the best social media apps, you can save time and effectively promote your content. By using the apps on your phones, you'll be able to promote to more places than you could on a desktop computer since you can promote "on the go."
However, as time goes on, smartphone apps keep changing.
Which are the best social media apps in 2018?
Fortunately, many free social media tools exist to save you time. This post is about smartphone apps you can use to promote your website content faster.
Consider this conversation from the now-defunct site Inbound.org:
Me:
When I was new, I promoted everywhere. I have listed 79 places where you could promote your blog posts.
See which of these 79 sites bring you the most traction and continue to promote there.
Inbound user:
Self-promotion does not work, especially when you spread yourself thin by dividing your attention between numerous sites.
Just choose a few sites (3 to 5 depending on your time budget).
According to my responder, bloggers are too busy to promote in more than five places.
Is it true you should only promote in up to five places?
If yes, which five should you pick?
Using your smartphone apps will free you from having to be near a computer and expedite your content promotion.
When I began my research for this interview, there was confusion over what I mean by "best smartphone apps:"
"Hi, Janice. By saying 'social media apps' do you mean platforms like Facebook, Twitter, Snapchat, LinkedIn or tools like Buffer, Socialquant, Hootsuite?
While I did mean the former to facilitate bloggers' content promotion, I'd be curious to know what the experts consider the best social media apps.
This was the question I asked the respondents:
Suppose you only had time to network at one site? Which should it be? I asked respondents for the best social media apps available for smartphones.
Best Social Media Apps for iPhone and Android
Simon Zasu Twitter 
Twitter it is! When it comes to effective social media sharing, Twitter's official app and its LITE version (both for Android & iOS devices) come in really handy and super easy to use. With these apps, bloggers, entrepreneurs, and marketers can easily tweet interesting content at the go even without having to turn on their computers. This aids easy sharing of content within seconds and brings sharing at your fingertips! The LITE version is for those wanting to save data while tweeting. This works by omitting some features present in the official version so if you're a data saver then the LITE version would be perfect for you and your brand.
---
2. David Leonhardt Hootsuite 
Hootsuite. I like that I can manage my Twitter accounts in easy-to-view columns and quickly attach images to tweets.
---
3. Shayla Price TweetDeck 
I love TweetDeck. This tool makes it easy to track and engage with your followers. I use it to monitor trends, and it's helpful during Tweet Chats.
Plus, it's not difficult to use. It definitely makes my Twitter experience 10x better.
---
4. Amin Ghale Pinterest 
I think there is no general answer for this. Every niche has its own priority. For example, if you are into youth apparel, nothing can come ahead of Instagram and Pinterest.
Twitter, in my opinion, doesn't have the value for these sort of niches.
For the sites I handle, Pinterest has to be doing pretty well. Although I'm more into organic traffic, Pinterest is always there to jump up my traffic. If the process is streamlined properly, it can give you traffic more than any other social media.
Facebook has limited the organic reach so the power it had previously isn't there unless you want to buy their ads.
---
5. Gary Jefferies Pinterest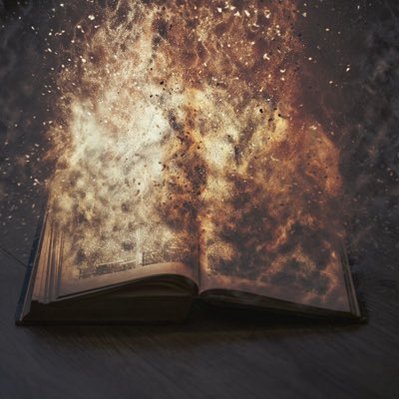 Pinterest because it's demographic is more discerning. Pinterest is both intellectually and cash rich.
They actively seek content and it now provides me with constant referrals.
---
6. Latasha Peterson Hootsuite 
One of my favorite social media apps is Hootsuite. The Hootsuite platform lets users manage multiple networks and it also lets their users measure their campaign results. I love it because I am able to manage my Facebook, Instagram, and Twitter posts all on one platform and schedule them ahead time each week.
---
7. Carla Gadyt Hootsuite 
Hootsuite: The free version offers 5 social media management accounts where you can schedule all your posts for different social networks, and also you can install the app on your phone.
It is easy to use and reliable.
---
8. Robin Khokhar Instagram 
The best free social media app that I have used until today is Instagram.
The reason I use Instagram is that it can use used easily and one upload or click the photos instantly. And many of the companies including me are using it for branding.
---
Adobe Spark is the best social media app.
This amazing free social media app will let you create stunning images from the comfort of your phone. The best part is its free.
---
UPDATE: JustRetweet is no longer operational.
10. Lorraine Reguly JustRetweet 
I love JustRetweet. Why? It allows others to share your links (to blog posts, videos, etc.) for FREE, thus enabling you to get more eyeballs (more traffic) to your site!
You can grow your audience and customer base easily this way!
---
11. Gail Gardner MavSocial 
MavSocial because you can use it to schedule and push unique social media posts with images, videos, infographics, and SlideShares to Twitter, LinkedIn (doesn't work too well), Facebook, and Tumblr. Each of the versions can be previewed before scheduling and edited as needed. They also have recurring scheduling now.
---
12. Lisa Sicard Buffer 
Buffer is the best social media app.
It's the easiest scheduling app there is and it works on mobile very well.
---
13. Dave Schneider ViralTag and Hootsuite 
We've tried our share of social media apps but there are two that have stuck with us the longest and, what I'll admit gave us the best value for money.
We have ViralTag, which we use to sync all our visual social media posts, then we use Hootsuite for everything else.
---
14. Ryan Biddulph TweetDeck 
TweetDeck is the top free social media app for me due to ease of use. Log in, engage, retweet and connect with folks quickly.
Plus it offers scheduling which is an added bonus. I find TweetDeck easy to use; seamless really. Log in through Twitter, set up a few lists and you are good to go.
---
15. Peter Nilsson Hootsuite 
Hootsuite is a perfect app if you have several social media accounts and it is a great solution to use and manage all your accounts in one place. With Hootsuite, you can schedule your social posts, and follow your conversations. In my opinion, Hootsuite is a tool that everyone should use to boost your social media accounts and measure the impact of your social media campaigns.
---
16. Marc Guberti Hootsuite 
Hootsuite is the best free social media app. It puts all of your social networks in one place and allows you to control what posts show up in various feeds. That way, you won't get distracted by trending topics or other features designed to keep you on social networks longer than you should be on them.
---
17. Richard Monssen Crowdfire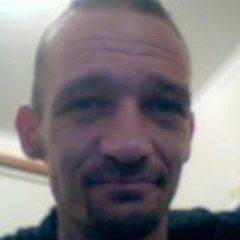 Crowdfire is the best social media app.
It's simple and effective.
---
18. Chris Makara Buffer 
My favorite free social media app is Buffer. Buffer is great because you can easily schedule status updates to go out whenever you need them to. And while I might be a bit biased, I also like Buffer because I can easily keep it full of great content to share by using https://bulk.ly (which I created specifically to use with your Buffer account).
---
19. Sam Hurley Buffer 
Buffer is one of the best social media apps! One of the most popular social management apps out there (offering both free + paid plans)! Simple to use, highly efficient and the support team are amazing. Schedule your posts across all the top social networks in just a few clicks. No marketing arsenal would be complete without it!
---
20. Freddy G. Cabrera Instagram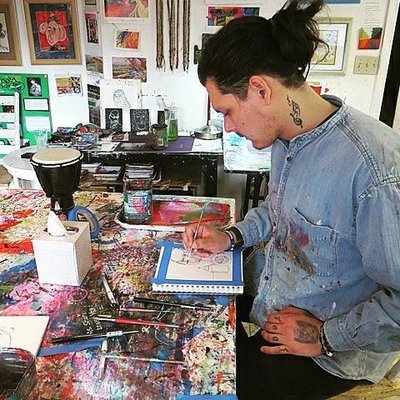 Instagram is the best social media app because there is a lot more engagement there.
---
21. Christopher Jan Benitez Buffer 
Buffer is the best social media app. The tool offers free and paid plans. If you are managing a Facebook and Twitter profile for your site, then the free plan should suffice.
Using its free plan, you can queue social media posts from your browser using its Chrome extension. The tool makes it very convenient to fill your social media profiles with relevant content that your audience will love.
Compared to other free social media tools, Buffer is very lightweight and doesn't take up lots of resources from your computer so you can efficiently and painlessly develop your social media calendar.
---
22. Erik Emanuelli Hootsuite 
Hootsuite, in the free plan, is a great solution for people who want to manage multiple social networks, schedule content, and engage with their audience, using just a single dashboard. It comes with the most popular app integration, scheduled messages, free social media courses, and even RSS feed integration.
---
23. Adeyemi Olanrewaju Instagram 
Saying a particular social media is the best is relative. Depending on the metrics you are considering, only a couple of apps qualify to be called the app.
For me, Instagram is cool in terms of engagement you get per post on the average. I will choose Instagram as the best social media app for audience engagement.
---
24. Lilach Bullock Agorapulse, the Facebook Page Barometer, and the Twitter Report Card 
There are a lot of great free social media tools so it's not easy picking a favorite.
I do love the free apps from Agorapulse (which I use to manage my social media and schedule updates): the Facebook Page Barometer which gives you an overview of your Page's success, as well as the Twitter Report Card which you can use to create comparisons between accounts.
---
25. Reginald Chan TweetDeck 
TweetDeck for a free social media app. It comes close to Hootsuite tool in terms of usability.
The interface is easy to use and very intuitive. You can even customize it to fit your needs!
---
26. Bren Pace Twitter 
Twitter – I believe Twitter is the best place to interact and network with people all over the world. No matter the niche or your lifestyle, there is someone there to network with.
It's also great for promoting your business, spreading advocacy of a special cause, and a great news source (if used correctly).
---
27. Rosie Digout Hootsuite 
Hootsuite – Hootsuite is an incredibly useful application for managing social media network channels. Often referred to as a social media management system or tool, it enables you to view multiple streams at once and monitor what customers are saying.
You can post updates, read responses, schedule messages, view statistics, and much more. And finally, it recently announced that you can schedule and post directly to Instagram. How could you use any other social media management tool?
---
28. Nirav Dave Hootsuite 
Social Media has transformed the way businesses market their products or services. It is one of the best and economical ways through which you can garner targeted leads as well as improve brand visibility.
As such, in order to yield the maximum out of this marketing platform, you need to have robust social media tools in your arsenal and one such best free social media app that can be used by all beginners, as well as seasoned social media marketers alike, is Hootsuite.
As a social media management tool, Hootsuite provides you with a host of features such as direct posting to a number of social media profiles be it Facebook, Twitter, Google+, Instagram and more. It also allows you to schedule posts in advance. Plus, it provides you with a weekly analytics report that can help you improve your marketing strategy leading to a higher profit.
My team and I have personally used this tool and found it quite beneficial. It is super user-friendly and provides all basic essentials that are needed to run a successful social media marketing campaign. Additionally, it not only allows you to post content but it also allows you to reply to all social comments right from the Hootsuite dashboard.
---
29. Moss Clement Hootsuite  
Hootsuite is my best social media management app.
Hootsuite has successfully established itself as the #1 trusted social media management tool. Why? Because it is a multi-channel social media listening tool that is known for its social listening capabilities.
Even though Hootsuite has a pro plan, the free version works remarkably great with some amazing features. The free plan allows users to connect and manage up to 3 social media accounts in one place.
Schedule 30 posts in advance to be published at your preferred time. Hootsuite Free plan also provides basic analytics for tracking your content reach and engagement, followers, insights into your growth, and 2 RSS feed integrations. It offers you a variety of growth statistics to help you identify what works best – in terms of content type and how your buyer personas are engaging with your content. Hootsuite has always taken the #1 spot because it is an all-in-one management tool that allows you to curate, schedule, measure your content and social ROI.
---
30. Sue-Ann Bubacz Twitter 
My favorite social media platform is Twitter because it's the first social media platform I participated in, on purpose. At first, I hated it but, my writing mentor at the time told me if I wanted to write online, I had no choice.
The first thing that intrigued me into liking Twitter was the discovery of the resources I was exposed to via my feed. It was like having a revolving library at my fingertips.
And lucky me, one of the earliest resources I ran into on Twitter is Mark Schaefer. And well, not only is he one of the sharpest guys in social media in the world today, he's a pretty decent fellow as well. Now, I think of Mark not only as one of my best resources for all things marketing but, as a social media friend, as well. I know he'll give me the time of day if I need it.
And, through Mark, I connected with the star of Brooke Sellas who is also socially awesome and whose work I often support. Now, we're connected.
Then, there's the day I fell out of my chair when none other than the lovely, smart, and funny Ann Handley left a comment on my blog—I think in 2015. Do you think Ann would have any clue who I am today if I didn't stay in touch—as a Twitter buddy, mostly? I doubt it.
But, Twitter means I can connect with these guys and others who I study and look up to, fairly easily. I catch new things they're doing and stay on top of the latest updates from them, too. All from my Twitter stream.
As far as (also free) social media tools, I'm fairly a greenhorn because I tend to handle social interaction, personally. But, I just received a lovely message from Buffer for my 2 year birthday for using the social scheduling app. Nice touch, Buffer!
And, I do think I may have to break down and upgrade to their Awesome Plan, maybe even allow the app to have at least a little more significant role in social share scheduling. (I think I'm to the point it's sure to be helpful.)
Yep, they sent me a thank you at my two-year user mark and I'm not even a paying customer yet. Pretty sweet reason to stick with them! Of course, social media is an ongoing exploration but, it seems to get easier as you go and more beneficial (and fun) as you make human connections. Sometimes I pinch myself at who pops up in some way on my Twitter!
---
31. Aquif Shaikh Buffer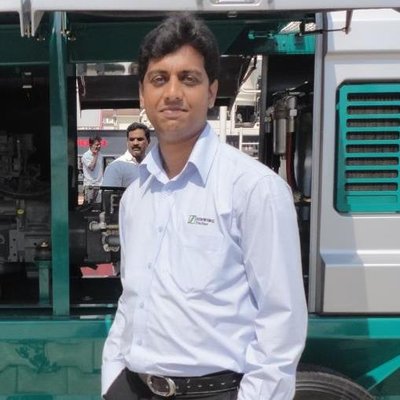 There are several that would qualify as the best social media apps that I've used, but I personally like Buffer. It is simple to use, free (Even the paid plan is cheap) and helps me manage all my social media accounts include my pages in one place. I can easily queue up the posts to be published on a specific day and time or I can publish the same straightaway. Some may not like Buffer because of lack of complex features, but I like it more because of its simplicity. It can do everything you need to do as a blogger on a social media site.
---
32. Jane Sheeba TweetDeck 
I'm not a big fan of social media apps. But the one I use is TweetDeck. It helps me handle my multiple Twitter accounts (representing my multiple businesses) all in one place. The dashboard is simple and lets me keep track of the mentions my brands get. I am also able to interact with others, follow interesting tweeple and above all, schedule tweets all in one dashboard. Without TweetDeck, I won't be using Twitter as much as I am using now!
---
33. Rafi Chowdhury IFTTT and Google 
Two of the best social media apps are IFTTT and Google.
IFTTT: I see IFTTT as a great free alternative to Zapier.
I use it for various automation and it makes my content syndication much easier.
Google Voice: Free texting
---
Instagram – I say that based on my experience. Maybe it's because Instagram is perfect for mobile? I just know I never have any issues using the Instagram app.
Always works seamlessly.
---
I'm always finding great new ideas and apps on ProductHunt. Whether it's a well-executed SaaS from a startup or a Chrome extension that solves a problem I hadn't realized exists, there's an amazing amount to discover.
In fact, I recently discovered on SoundShroud, which has helped me to declutter my SoundCloud stream Grammarly is another lifesaver app, I stumbled upon a few years back… Anyhow, one of the coolest aspects of ProductHunt is having a direct line of contact to ask questions, provide feedback and more. On top of that, the community is helpful and earnest.
---
Your inbuilt Facebook Page scheduler is the best social media app. It gives you a ton of valuable analytics and allows you to schedule posts to your Facebook page for free.
---
37. Nirmala Santhakumar Buffer 
Buffer is my preferred social media app. And the reasons for using this tool are as follows:
1. I can schedule my social media posts for later.
2. It has browser extension and Android app.
3. I can analyze the user engagement.
---
38. Julie Sylvia Kalungi Pinterest 
Pinterest is the best social media app. Pinterest simply allows me to feed my desire for shopping and my business goals of achieving 30,000 blog visitors per day!
---
39. Sue Dunlevie Buffer 
Buffer is the best. 1) You can manage all your social profiles at once. 2) Buffer scans your audience to check and find the right time to post. 3) You can program your posts, so you do not have to follow your profiles every minute of the day. So, it's free, a time-saver, and works great. A no-brainer, right?
---
40. Jeffrey Rose  Twitter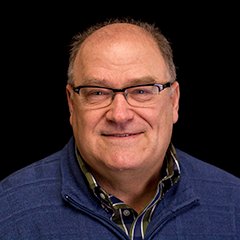 Twitter. The reason is that it not only provides a lot of interesting article type content but also does a great job on other content too. Such as trade shows in your area of interest, game dates, and news from your favorite local and national teams, plus local events. It's really a combination of many needed functions such as a bulletin board, a calendar, and a magazine. So so helpful in keeping up to date with what is going on that you are interested in.
---
My favorite social media app is Messenger. I use Messenger all the time, more often than Facebook.
Through messenger, I keep in touch with friends, clients, and other internet marketers. It's an excellent way of building a relationship because it's a real-time conversation (not like an email that feels like sending digital letters).
On Messenger, you can communicate in a more familiar way, less formal. There are also lots of social media tools that offer a free plan that you can use to schedule posts on your profiles, such as Hootsuite or Buffer.
For promotion, I use Viral Content Bee, CoPromote, and JustRetweet. You need to keep a balance between automation and being real on social media. People interact with other people.
---
Buffer is one of the easiest and most effective social media tools for managing all your social media profiles in one place.
The great thing about Buffer is that it lets you easily find the best times for you to post and schedule your posts on major social media sites like Twitter, Facebook etc.
Not only it helps you with more user engagement but it also helps you find best performing and highly engaging content that you can post or schedule in advance so you can worry less about what to post on social media.
All in all, Buffer is an essential tool for anyone who wants to harness the power of social media.
---
43. Janice Wald Buffer 
I love Buffer! I visit Buffer several times a day. I use it to schedule both my Tweets and my Instagram posts. I go to my app to see which my "Top Posts" on Twitter were. That's how I decide what content to post to Facebook groups and on Instagram.
The people at Buffer are extremely friendly as well and even notify me when my tweets are being retweeted often. I couldn't blog without Buffer.
---
44. Elaine Rau: Instagram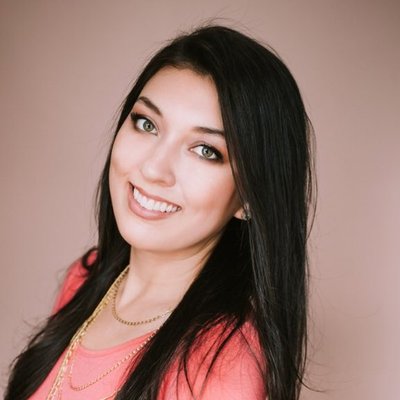 Instagram because it's all about visuals and stories.
---
45. Melos Ajvazi: BuzzSumo
This place deserves BuzzSumo. I use it every time before I start to write an article. It helps me a lot seeing what works and what not. The best feature of it is what title should I use for my article. Usually, the articles with good headlines have better CTR and also social shares.
---
My favorite tool for social media promotion is CoSchedule. While most people may think of CoSchedule as a blog content calendar tool, they've added social media functionality to their platform, making it incredibly easy to promote your content. You can automate posts to Facebook, Twitter, and Pinterest, and easily schedule your posts to go at the optimal time to reach the most people. It makes managing your social media marketing stress-free.
The CoSchedule mobile app is great. It makes it easy to schedule social messages to Facebook, Twitter, and Pinterest on the fly, any time you have a quick idea or inspiration strikes. You can easily get an overview of all your scheduled social posts, and make any adjustments that you need to make to your campaign from anywhere in the world.
I'm not sure if there's one best site for marketing; each has its own benefits. Personally, I've found Twitter to be great for getting content to spread quickly and go viral, while Facebook is a little more geared toward having more in-depth conversations with your audience. It really depends on what your social media marketing goals are. Understand what each site offers and tailor your approach accordingly for each.
---
47. Normbond Twitter, LinkedIn, Facebook, Instagram, and Reddit
Twitter is the best social media site for blog promotion. The key is to create social friendly headlines that get users to click from the site and onto your blog post. This means using keywords, relevant hashtags and tapping into emotion so that your audience wants to click now. Look through your post and create a series of Tweets that can be scheduled to meet the best time zones for your target audience. If you market globally, then know the best time for North America, Asia, Africa, and other key geographies. Use a social media scheduling app to automate the process.
The best social media app depends on your target audience. LinkedIn is great for professionals and building authority. Facebook is awesome for big numbers and to advertise IF you spend time and really know your target audience. Instagram is amazing for engagement and reaching influencers especially for visual brands. Twitter can help you rally the troops and get real-time engagement like no other social media app. So pick the best that supports your business case, goals and objectives as it may be different than the brand right next to you.
The best social media site for marketing is Reddit. This may be a surprise for some marketers but they don't know how to use the platform effectively. The audience of innovators and early adopters is hanging out there. Strategically you can leverage them to reach your traffic, engagement and conversion goals. You need to combine Reddit with other social platforms including perhaps Facebook, Twitter or Instagram depending on your target audience.
---
48. Vladimir Gendelman Steemit and Social Warfare

When it comes to a great free social media app, you can promote your blog on Steemit, a blockchain-based rewards platform for publishers. It is similar to Reddit except the rewards are monetized. On average, users receive at least $500 if their submissions reach the front page.
When it comes to a great social media tool for bloggers, I like Social Warfare. This tool combines your social share counts when you migrate to HTTPS or implant an SSL certificate with your old HTTP shares. It also provides a box that allows you to customize the share text for your social media buttons and set image customization options for various social media platforms for your blog. In addition, you can also control the locations of your share buttons.
---
49. Rob Boirun Sprinkles
One app I'm finding very useful lately for posting to Instagram is called Sprinkles. The Sprinkles app automatically detects the scene and subject and offers recommended captions, stickers, are other fun stuff to jazz up your Instagram posts. This is such a timesaver and most of the premade content that they offer is pretty witty. I may be losing creativity points but it does free up time for the next social post.
---
50. John Mulindi Hootsuite 
First, if you are just starting out, you can test Hootsuite on a free trial without spending money. Their features are pretty good especially the dashboard where you can follow and track every important social media activity i.e. mentions, campaigns, as well as write your messages, tweets just from one point. I think these are what stands out for me for this particular tool.
---
Bonus Tip:
Jimmy Rodriguez Hootsuite
If you need help juggling multiple social media accounts, Hootsuite is the easiest way to keep track of all your engagements on one platform. After you create your free account you can link up to 3 social media accounts, including Facebook, Twitter, and Instagram, as well as schedule posts for each. All the data you need is available in the dashboard and you can choose to add different types of "streams" depending on your business's social media needs. For example, we have a stream of all our new Twitter followers to give us a snapshot of the audience we're attracting.
We strongly recommend Hootsuite for any online business that seeks to grow its audience through a consistent social media presence. It reduces much of the work needed to maintain multiple platforms, and anything that saves time for a small business is priceless.
Wrapping Up
What's the bottom line? You have a great variety in your selection of social media apps.
Use them to save yourself time while promoting your content.
Want to know the best part? Social media is fun. You can save time, promote your content, and have a great time when you use these apps.
Readers, please share so other smartphone users discover the best social media apps.
I look forward to your views in the comments section. What do you consider the best social media apps?