Do you want to make your products the best selling products online?
You are in the right place.
Today's guest author teaches you how to easily make your products the best selling products online.
Do you want to make your products the best selling products online?
Let's get started. Read on.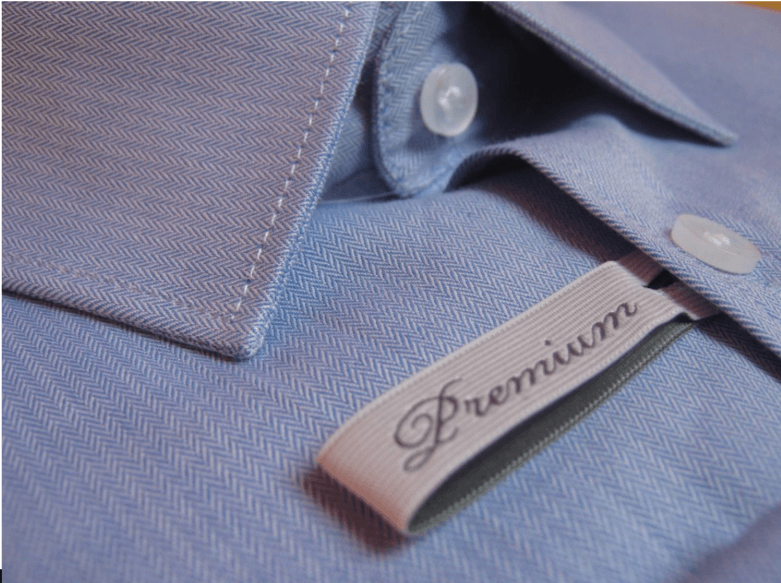 Picture Courtesy: Pixabay
Elusive or easy?
Many bloggers wish to monetize but they have a major obstacle:
They don't know what product to sell.
Do you?
This article explains how to find the perfect first product and the 1 key to online selling. By the end of this post, you will have a 5-point checklist for making your products the best selling products online.
Let's go.
5 Ways to Find Your First Product
by Jenny Harrison
Whether you've been blogging for years and are now looking to turn your brainchild into a thriving e-commerce business or you're new to the whole idea, finding the right first product is crucial to your success.
As it is, there is cutthroat competition in the world of e-commerce. If you're trying to do the same thing most others are already good at, it is too likely you'll be lost in the labyrinth of the commons. You can never break a customer's loyalty towards a competitor unless you're one-using their offers/services.
The key to online selling, as most experts note, is finding the perfect niche. The keywords are the same for every business model – selecting a niche, creating a USP (Unique Selling Point), targeting the right audience, customer engagement, building trust, garnering loyalty, mastering after-sales services, improving ROIs (Return on Time Invested), expansion, and many more.
In the online world, the complexities arise because technology has changed many rules of the game. Foremost, no matter how hard you try to justify it, there is little to no human interaction in the online shopping experience. Even if you're offering support via chat or email your customers only get a glimpse of you from the screen and not in real-life. It does impact the possibilities of online selling.
So if you're still struggling with finding the right product or wondering how to get started, you're at the right place. Here are 5 questions you need to answer to find your first product.
Criteria for the best selling products online:
What Are You Passionate About?
For decades, job satisfaction has been linked with a passion for work. Not only does it give a sense of belonging and importance but also makes the tasks easier, meaningful, and achievable. Having your own e-commerce business will be like another job, the only difference is it will be a lot tougher, longer, and require insane multi-tasking.
Finding something you are passionate about works in several ways.
First, it keeps you engrossed in your purpose. If you like what you do, you wouldn't mind the long hours or deadlines or, just trying to give you a realistic idea, the losses. Although instant success isn't unheard of, it is a game of a lot of luck you can't rely on if you're looking to build a lasting infrastructure. If you're passionate about what you do, none of these obstacles will be able to pull you down. Eventually, consistency and patience will pay off.
Second, as a natural human trait, if you're passionate about something, it is more than likely you'll be knowledgeable about it too. You'll understand it better and be able to remember intricate details several years down the line. You'll enjoy research and development, and you'll be more than excited about sharing your journey. Ideally, you would've cracked the code of success, become an authority on the subject, perfected the functionality via minor tweaks, found other uses of the same product, or accomplished any combination of these.
Last, if you're already an established blogger with an impressive customer base, it only makes sense if your products pertain to the interest of your blog. If you sell something new, something you've had no prior experience with or something that doesn't fit in with the scope, you won't be able to leverage the power of your blog. Why would you want to go through the trouble of starting afresh when you already have a blog to enjoy? Identify the things that got you the followers you have and find alternatives/solutions for it. These are likely to be instant hits with your audience.
Does It Solve A Problem?
People love problem solvers. And problems are one thing we'll never run short of.
Whether it is about bringing something new altogether, creating an improved version of something that already exists, revising traditional processes (at work or at home), or adding luxury to simple everyday items; people love it if it solves a problem they face.
The self-stirring mug eliminated the need of pairing a spoon with a cup. Simple and genius! The garage lights (equipped with light and motion sensors) eliminated the need for manually switching these lights on and off. Power banks created a portable charging solution for all handheld gadgets. Simple products that can creatively solve a problem go a long way in winning people's hearts.
While working within your selected niche (passion), identify the problems most people face and devise a solution for it. The GoPro was built the same way. Sure shot your followers will love it! It'll be relevant, unique, beneficial, and loved for all the right reasons. It's the perfect way to leverage your existing follower base and create a like-minded community.
What's Hot and Trending?
Sometimes jumping on the bandwagon of hot trends is the answer to your question. What's the latest people in your niche are buying/selling? Get in on the industry news and capitalize it for business gains. Even if you've never heard about the term "first mover advantage", know the sooner you pick up a trend, the higher your credibility in the eyes of customers and the search engines.
People will always remember Neil Armstrong as the first person on the moon. Likewise, people will always remember you if you're the first in your niche to do something different. Rest assured, creativity can't take the backseat here. You need something different to stand out from the crowd. Even with trends, smart is what keeps the crowds hooked.
Is It Custom/Personalized?
There's nothing like a bit of a personalized touch to a product. You might be particular about your skincare routine like so many people out there. And there's a reason natural, homemade oatmeal, sugar body scrubs are loved and cherished all over the world.
Customized products are popular even for customers with all its unique fixes and flaws because there is only 'one of it'. Even if it is the same granny knitting sweaters for seven grandchildren, each of those seven will be different in their own ways.
People love customization and personalization in general which is why you need to add it to your products and your marketing strategy. As a basic human instinct, we all love having a thing or two that no one else within two thousand miles radius have – a certain somebody on the other side of the world who you will never meet doesn't make it "common". This opens a world of opportunities for you.
From custom painted rocks, personalized body scrubs and bath bombs to stylized covers and personalized wedding gowns, there's a whole range of products you can enlist on your e-commerce portal. The idea is, as stated previously, discovering what you are passionate about and leverage your proficiency at it towards business goals.
With most handmade items, personalization comes on its own. Allow your prospects to add their own unique flavor just for the sake of inclusion and you have an all-rounder magic bunny in your hat that'll entertain millions for years to come!
Does It Have Branding Potential?
Unless you're doing it for the sake of some healthy fun, you need to look for the branding potential of your choice as well. Ideally, it won't be a onetime thing. You'll be maintaining inventories, selling bestsellers, bringing in new and related products, managing stocks, and basically planning ahead to keep your online store running smoothly.
To make all this effort timeless, evaluate whether your "product" has branding potential. Can you slap your own brand name on it and call it your own? Can you possibly patent some aspect of your product so there's little to no competition? Can you market it differently and appeal to a different market segment for greater gains? What is it you can do differently while giving yourself the due credit for it?
For instance, we all know about the good old matchsticks. How about you bring out something that doesn't burn down as quickly, is water-resistant, can combat winds, and gives off less smoke? Call these "green" matchsticks (wouldn't hurt if they're green in color too) and appeal to the environment-conscious segment of the society. Even with something as simple as matchsticks, the true branding potential comes from tweaking minor aspects for greater benefits.
In the end, keep in mind you have to be different. You can't do what everyone else is doing and expect to get ahead of them. Benchmarks can only get you as far as your competitors. The key is to be unique – this is what the universe is pursuing and this is what will get you the competitive edge you desire.
[Your products can sell well online. Read 5 Quick Tips to Triple Your Website Sales Overnight.]
It is also important to keep in mind that finding your first product is just half the job. There's still a lot that needs to be done to make your first sale. From SEO to content marketing and from PR to engagement strategies, the technicalities of online selling are a topic of another day. Be prepared for a bumpy ride through experiential learning – success doesn't come easy. As long as you're consistent and confident about your work, you'll get to where you see yourself. All the best!
Author Bio:
Jenny Harrison is a passionate technology and lifestyle blogger. She loves to get engaged with the readers who are seeking for home, lifestyle and tech-related information on the internet. She is a featured blogger at various high authority blogs and magazines in which she shared her research and experience with the vast online community. Follow her on twitter @MJennyHarrison for more updates.
Host blogger's comments:
Now you know how to make your products the best selling products online.
Readers, please share so other blogger wishing to monetize learn how to make their products the best selling products online by following Jenny's 5-point criteria.