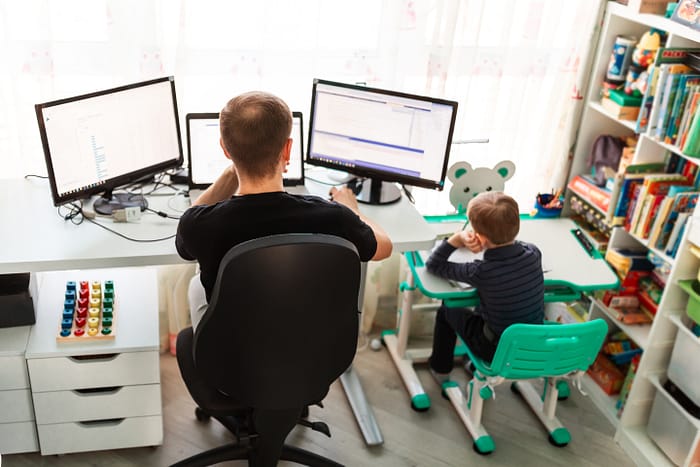 Are you ready to discover the best place to look for remote jobs?
Work from home is legitimate work provided by various types of businesses. Some companies hire remote employees for multiple roles, and you can find remote jobs on online listings. But there are not as many as one would think despite the demand.
If you're interested in finding work that allows you to stay at home, this article will show you where to look for remote jobs and how you can secure the right remote job for you.
Best Place to Look for Remote Jobs
How To Find Remote Jobs
An excellent way to start is to read information about working at home, where to find listings of available remote jobs, and how to avoid scammers while looking for remote job positions. You can look for job listings, find the best survey sites, or pitch your skills as an independent contractor.
If you have appropriate skills for work-from-home jobs, you're more likely to get hired and succeed in remote positions. Some of the skills you should have are digital literacy, time management, and collaborative problem-solving.
Work-from-home jobs have been growing in demand for the last few years, and the pandemic has brought it to the fore as an alternative. There have been statistical data on work-from-home jobs that hint it could overtake conventional office jobs. In fact, some companies have switched to long-term remote work.
You can find long-term work-from-home jobs at job posting sites, companies that offer remote positions, and agencies that specialize in remote staffing. Different companies use different terms to describe work-from-home jobs.
Knowing the following will help you broaden your search:
Work-from-Anywhere: This refers to jobs that don't come with geographical restrictions.
Work-at-home: As the term suggests, your tasks are done in the comfort of your home.
Distributed Workforce: This means you and your coworkers work remotely.
Agile Workforce: It's another term for staff members who work flexibly.
Online Job or Virtual Job: Duties and responsibilities are done online or at digital offices.
Industries That Include Work-From-Home Jobs
Another way to search for online jobs is to look for industries that offer them. Here is where you might be wondering if your educational background and training will fit into the work-from-home category.
Technology Or Information Technology
Even before the pandemic began, the tech or information technology (IT) industry adapted to the work-from-home arrangement. Job roles range from entry-level to advanced positions, offering various opportunities for those who are skilled and interested in the field.
Business Process Outsourcing
Some companies outsource tasks to supporting teams based offshore. They provide flexible terms for employees who can work at home. Some business process outsourcing (BPO) companies offer job positions such as customer service, technical support, back office, and more.
Sales And Marketing
Transactions are now conducted online, which leads to more job opportunities. Those in the sales and marketing industry are taking advantage of the fact that tasks and responsibilities can be digitally driven. Individuals possessing skills in social media, who are keen on keeping up with the latest trends, can benefit from related positions.
Customer Service
Customer service agents are at the forefront of business organizations. They represent the values of the company to clients and customers.
The pandemic has contributed to the high demand for agents who attend to customers' inquiries and concerns. Fortunately, there seems to be no slowdown in this specific sector.
Programming Or Website Developing
Program and website developers became even more in demand due to changes brought about by the pandemic. Organizations need to keep processes and websites running smoothly now that more people log onto websites. This makes related jobs popular.
Technical Support
Technical support agents are also the company's frontliners, similar to customer support representatives. Their roles revolve around providing technical assistance and solutions to customers finding product or service usage difficulties.
Content Creation
The rising popularity of digital marketing has resulted in the need for content creators. These are scriptwriters, blog article writers, and podcast or video editors.
There are many jobs listed related to content creation. In building an online presence, for example, businesses may look for web content writers who have skills in content marketing.
If you have the skillset for this, you can try your luck in the creative field.
Let's explore more information about the best place to look for online jobs.
The Best Places To Find Online Work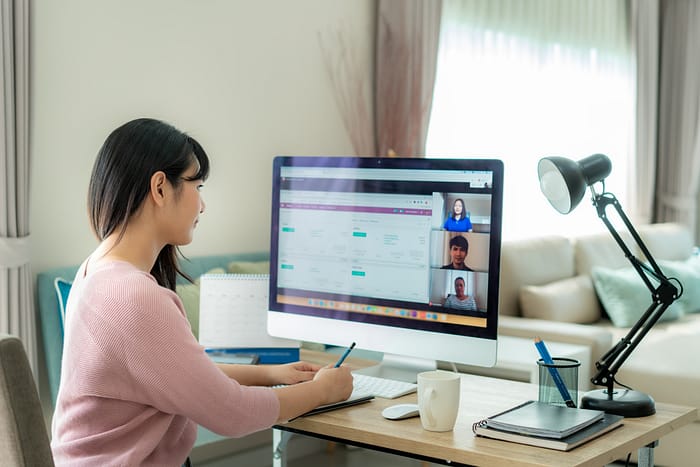 Whether you want a full-time or part-time position, you can make money from home. You can choose to work as a freelancer or full-time team member since there are various listings of legitimate job postings. You also have the option to start your business and earn money through monetization or affiliate links.
Below are some areas where you can find job opportunities.
Job Posting Sites
These websites are dedicated to companies looking for virtual staff and individuals looking for remote jobs.
Companies will post job listings, and applicants can create their professional accounts and upload resumes, certifications, and other credentials. Job hunters can find freelance, full-time, and part-time work from home jobs.
There are popular sites where you can find legitimate jobs. Explore and use the features to your advantage.
Before you upload anything:
Make sure your resume and documents are up-to-date.
When you're applying for a position that's in demand and requires specific experience, combine all of your previous projects in a portfolio that you can upload online.
Draft a cover letter before applying.

Company Websites
Company websites are also likely to contain listings of roles that the company needs. You may submit your application to these websites directly and get an answer sooner if they need personnel immediately.
Many credible companies choose to outsource work and provide work-from-home jobs. Some of them post jobs regularly.
Online Staffing Agencies
An online staffing agency is like a conventional staffing agency, but you can focus only on work-from-home jobs. You'll also find full-time and part-time opportunities depending on the clients' needs.
You can browse through listings to try shifting away from the traditional office setting. Look for reputable online staffing agencies that have been doing business for years.
Networking Events And Social Media
Businesses that have just started their operations are keen to hire people, and they'll be making connections. A tech company or startup could be a way to find steady work-from-home employment. Such companies are looking to fill job roles in advertising, human resources, and training and development.
Clients will also be looking for product managers and customer service representatives who can work remotely.
How to Find Legit Best Places to Look for Remote Jobs
If you want to find legitimate best places to look for remote jobs, follow the tips in this section.
How To Avoid Scams
The reality of work-from-home jobs is that not all listings are legitimate. Job seekers must avoid fake listings, and one can only do so by being vigilant. You can also save time by not going through countless listings.
When you know what to avoid, you'll only spend time on listings that fit your background.
The following are more ways to avoid online job scams.
Avoid Offers That Are Too Good To Be True
If a job description and offer sound too good to be true, it likely is. You might receive unsolicited emails that a foreign company wants to hire you for a job without experience or skills. Such offers usually promise big money despite a lack of proper credentials. These are red flags that you shouldn't fall for.
Scrutinize The Compensation Scheme
Read the listing carefully and determine if you get a salary or will be paid on commission instead. You'd want to learn how often and when you'll be paid for your work.
Also, check if you need to buy equipment to do the required tasks. If you do, you need assurance that you'll be reimbursed. The kind of support the company is willing to provide can be a deal-breaker.
Be Wary Of Common Scam Jobs
Learn about the jobs that are common scams, such as multi-level marketing (MLM), stuffing envelopes, and claims processing. These positions require you to pay money with little to no earnings.
A company may appear legitimate but ask for references and other information to be sure. You'd want to see the people or businesses they've worked with in the past. If they refuse to provide references, do not proceed with your application.
Resist Get-Rich-Quick Schemes
Don't entertain ads about get-rich-quick schemes. Some listings tend to make promises of financial success or make claims about easy money. They'll also instruct you to do something but won't deliver on their promises.
Avoid sending money no matter what a listing says. Clients or employers should not be charging you for anything. Suppose a company asks you to send money for equipment, work-at-home directories, or kits for start-ups. Whatever you do, never give your bank details or personal information because identity theft can also get you in trouble.
Best Place to Look for Remote Jobs: FAQ
Where is the best place to find a remote job?
Job posting sites, companies that offer remote positions, and agencies that specialize in remote staffing. Google is also the best place to look for remote jobs. Vary your search terms to bring up more possibilities using search engines.
In Conclusion: Legit Best Places to Look for Remote Jobs
Working from home can be a good switch if you want to try something different from traditional jobs. There are many sources of work-from-home job listings that you can search for online.
Decide if you wish to freelance or work full-time or part-time. There are various industries and companies where your skillset might fit. Just update your resume and documents when you decide to pass your application.
Readers, please share, so people wishing to work at home discover this guide to the best place to look for remote jobs.
I look forward to your views in the comments section. Can you recommend the best place to look for remote jobs not already mentioned?
Author: Editorial Staff
This post was made possible by the support of our readers.