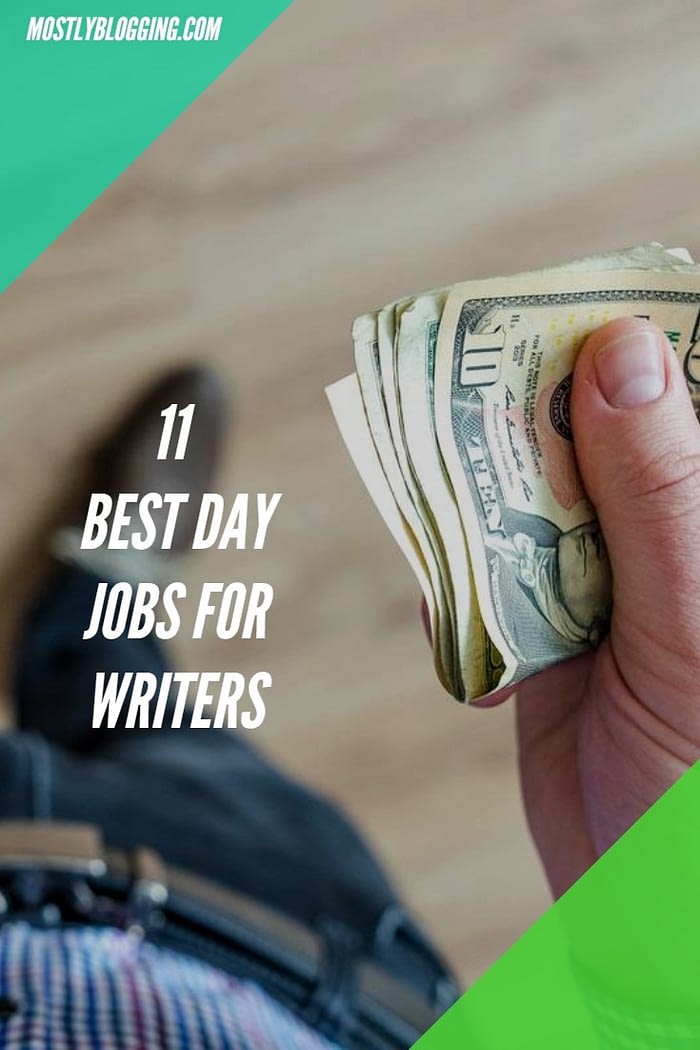 Do you know the best day jobs for writers?
Do you know what a day job is?
A day job is your main source of income as compared to a hobby.
By reading this post, you'll know how you can use blogging as your main source of income.
Do you want to be a problogger?
This guide teaches you how to turn your blogging passion into a full-time career.
Get ready to read the best day jobs for writers.
How Blogging Can Help You Achieve a Career
Lawyer
How Blogging Can Help You Achieve a Career in Law
You may feel like blogging and law are careers that are completely detached from one other, but they can sometimes go hand in hand.
Even as you undertake a degree or other training to reach your end goal, these skills can be carried over with you, no matter where you go. That means that your experiences as a blogger when at a university in Boston could lead to you becoming an accident lawyer based in New York.
The ability to write good quality content is something that will help bring you some level of success as a blogger, and as an effective lawyer. Writing on a daily basis, if possible, can help you to hone your talent and improve your spelling and sentence structure, as well as to avoid some of the common grammar mistakes that we see littered throughout texts.
Being able to navigate a written document, edit your own work, and present material in a clear and concise way can particularly help if there is a written portion of any interviews you undertake for positions within a legal career.
If you give yourself experience with persuasive writing content in your blogs, this can be crucial if you are required to write a motion to gain the court's favor in relation to your client, or even to ask for more time. This persuasive writing could also help you plan any speeches you may need to give, as well as ways to redirect arguments into your favor.
Some law firms also have their own blogs contained on their website, to allow visitors and prospective clients the opportunity to gain an insight into the goings-on of the company, while following data protection laws.
Your experience with writing may help boost you above other prospective candidates, as you could potentially be of more use to them and able to fulfill their blogging needs alongside the other role requirements.
Copywriter
Many firms need an in-house copywriter. A copywriter earns a living writing text to persuade people to take an action.
When it comes to choosing the best day jobs for writers, you have many choices for what kind of a copywriter you can choose to be.
Creative Copywriter
Blogging may also help you to traverse the many different writing styles out there. One day your post may contain fictional prose, the next you might be creating an expert, factual piece based on a particular subject. This level of adaptive writing can help to prepare you for the ever-changing needs found within a corporation.
Business Copywriter
Someone who spends time writing their own blog will also be used to writing extended pieces of text. Careers as a copywriter often entail report writing, notes, research, and other forms of planning. To someone with a history of time spent doing just that, this task may come a lot more naturally and easily.
SEO Copywriter
You might wonder why firms don't hire freelancers. A recent California law, Assembly Bill 5 (AB5), discourages companies from hiring freelancers. The law mandates firms give freelancers benefits full-time salaried employees get such as health benefits.
As a blogger, you have extensive search engine optimization skills. You can get a well-paid job as a freelance SEO copywriter. You have skills that will get companies to the top of the Search Engine Results pages, and companies pay top dollar to get employees with those skills.
B2B Copywriter
As a Business to Business Copywriter, you'll work inhouse.
You'll definitely wear two hats. You'll double as a lead generator and content marketer.
Of course, they often go hand in hand since you generate leads through your content.
As a blogger, you're used to writing content, so a B2B copywriter is right for you.
Also, as a blogger, you are already familiar with the laws against plagiarism which will help you avoid these taboos when writing for a firm.
Freelance Writer
Could you support yourself as a freelance writer? Absolutely!
The gigs pay well. For instance, long-time freelancer Carol Tice makes six figures a year as a freelance writer.
Getting gigs is easy. Have a Hire Me page. Pages get indexed on Google quicker than posts. Make sure you include testimonials from happy clients.
If you find yourself struggling to get freelance writing gigs, use freelance writing sites like Upwork which pays better than Fiverr.
Social Media Manager
Firms need social media managers.
Some actually hire a different social media manager for each social media site who specialize in one platform.
For instance, photo carousels are currently trendy on Instagram. Social media managers make this type of social media content.
Virtual Assistant
You know what it takes to be a successful blogger.
Use your skills to help bloggers with the more mundane tasks that blogging requires while the blogger has more time to create content.
Designer
Graphic Designer
A part of blogging entails visual blogging.
As a blogger, you have skills designing blog graphics.
Bloggers focused on content creation pay a pretty penny for minutes worth of work designing graphics. For instance, infographics are still popular, but not everyone has the time or patience to make them.
Website Designer
Did you ever work on your website design?
Designing websites for others can pay you thousands of dollars per gig. For instance, I know someone who charges 4,000 for each website he designs.
Consultant
Why not use your skills to coach other people?
You can teach them all the skills you've learned as a blogger: SEO and writing for a publication just to name a few.
Wrapping Up: The Best Day Jobs for Writers
Your blog may never become successful in itself, but that does not mean that the experience of writing it cannot attribute to some of your own future successes.
Dedicating time to honing your writing can be useful in a number of aspects, especially when you want to pursue one of the best day jobs for writers.
Note: I do not recommend giving up your day job. You can also try several of these to see which is right for you. Many bloggers do a great deal of these knowing a varied income stream is the best.
Readers, please share these best day jobs for writers.
I look forward to your views in the comment section. Can you suggest any additional best day jobs for writers?
Co-authors: A contributing writer and Janice Wald
This post was made possible by the support of our readers.