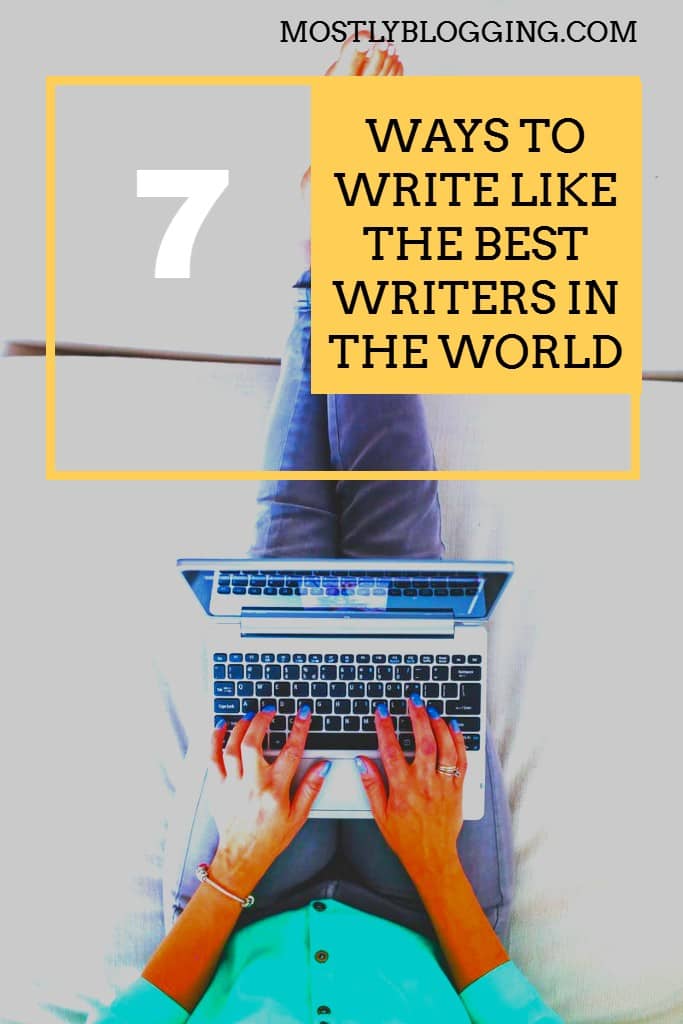 What do the best content writers in the world know that you don't?
By reading this post, you will be able to step up your blogging game and take your content writing to the next level.
One odd mental block hamstrings most bloggers.
The majority of bloggers fear creating more content.
Reasons abound.
Some bloggers fear annoying their readers.
Other bloggers fear their content will not be clear enough.
Even more bloggers worry their content won't be valuable enough if they publish frequently.
Can you relate to not feeling like your writing is good enough?
Then this post, which uses the best content writers in the world as inspiration, is for you.
Let's dive in and figure out what the best content writers in the world know that makes them so successful.
What is a Content Writer?
Before we proceed; let's explain what we mean by content writers.
These are examples of activities of content writers:
research
plan content
craft relevant, actionable content
edit content
base their writing on data
publish unique content
share their writing digitally for instance in the form of blog posts
Note: Here is a 7-step action plan to being among the best content writers in the world.
Do you need to do all of this?
Yes! You need to be content-driven to be a successful blogger.
However, dream blogging is more than crafting content and hoping readers will come.
In fact, some of the best content writers in the world even go one step further and entertain their readers.
These methods work for bloggers in every niche even lifestyle bloggers. In fact, many lifestyle bloggers blog about life experiences and use the experiences to create actionable strategies for their readers.
Best Content Writers in the World
Who is the best content writer?
Neal Patel, Jeff Goins, Jeff Bullas, and Gary Vaynerchuk are considered among the best content writers in the world.
What Do the Best Content Writers in the World Know?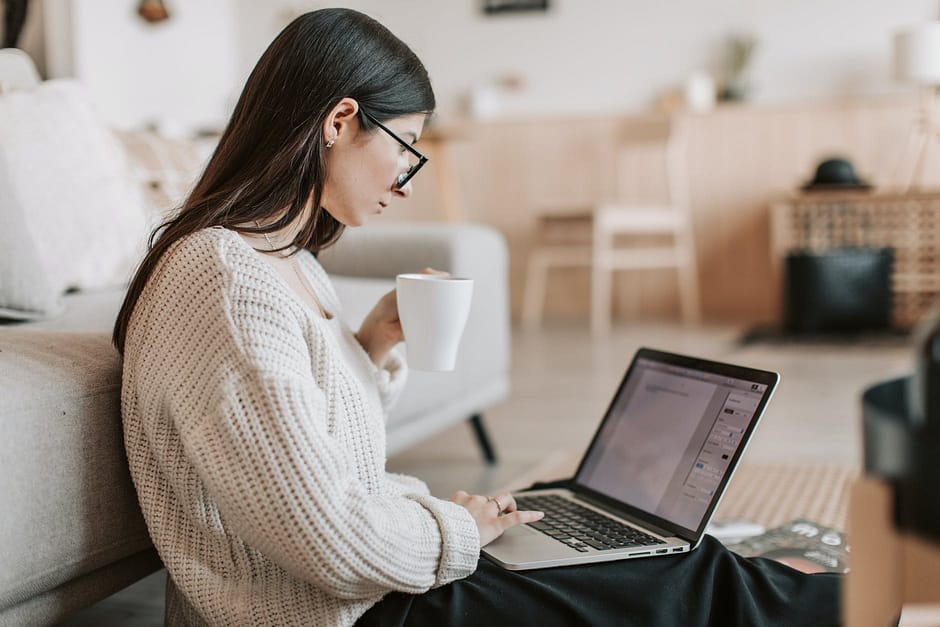 Make sure to publish in-depth, detailed content to hit the mark.
More blog content works if the increased amount of content involves thorough, rich blog content. Do not publish a high volume of thin content. Thin content does not help people. Weak content does not help people.
Valuable, thorough content helps people. The best content writers in the world know this and are driven toward making their content helpful for readers.
What constitutes thoroughness? How much content is too much content?
No blogger needs to publish a blog post edition of War and Peace. Nor do you need to publish a post that rivals the Bible. But hitting the 1000 to 1500 word count for most blog posts seems to be the sweet spot for bloggers and readers.
The best content writers in the world don't stop until their articles answer users' queries and solve pain points.
Observe Janice. She publishes deeply detailed, thorough blog content. But Janice also publishes a high volume of rich, fulfilling content. She does not fear creating more blog content. Embodying this abundance mentality helped her become a successful blogger.
I still need to be hyper-aware of fears concerning creating more blog content. I doubt myself. I question my content.
Sometimes, I only believe that the richest, highest word count and most detailed posts are the only worthy posts. Clinging to this belief goads me to publish less blog content, even when I feel an intuitive nudge to publish more detailed content.
What are the routine practices of the best content writers in the world?
A decent volume of prospering, professional bloggers who boast serious success publish 600-1000 word blog posts generously, patiently, and persistently. These bloggers do not fear publishing more content.
Organically, success flowed to these pros because the high volume of helpful content circulating around the niche in their name rendered genuine service to interested individuals.
Are You Like the Best Content Writers in the World or Are You Fearful?
Be a Brave Content Writer
Do You Fear More?
Why do you fear publishing more content?
Do you fear prior posts cannot gain adequate exposure if you publish a new post?
Do you fear annoying or flat-out turning off your blog readers?
I remember one reader from the early days of Blogging From Paradise. She loved my 5000-word blog posts but began to complain about my 2000 word blog posts. Eventually, she stopped following my blog.
But what did her preference have to do with me? If someone loves 5000-word blog posts but publishing 2000 word posts frequently, generously, patiently, and persistently feels fun to me, helps most readers, and accelerates my blogging success, I would be a fool to allow one person to change the course of my blogging career.
I thank that reader because she helped me overcome the fear of losing readers due to boosting my blog post frequency. Releasing this fear made me somewhat prolific. Being modestly prolific allowed me to help more people through my blogging campaign.
Be a Generous Content Writer (But Not Too Generous)
Be prolific.
Publishing detailed, helpful content at solid clip levels the playing field between you and fellow bloggers. Being prolific distances you from bloggers who fear publishing more helpful content. Bumping up your blog post frequency also puts you in the running with more famous, well-known brands since prolific bloggers gain massive exposure in their niche of choice.
Face your fears. Think about your full blogging body of work. Publishing a high volume of valuable content allows helpful posts to pepper your blogging niche, bolstering your blog value and solidifying your blogging brand.
Give it all away. Simply add a price tag to your products and services.
Even though publishing a single 3000 word, in-depth, SEO-optimized post weekly brings you some blogging success, publishing 1000 to 1500 word, detailed blog posts daily for a growing blogging community gives most bloggers more traction than trying to slap it out of the park with a post that reaches page 1 of Google.
Never attach yourself to Google because waiting around for Google traffic robs you of creating, publishing, and promoting more helpful posts that drive far more traffic than Google over the years.
Think quality then think quantity.
Think about publishing quality, targeted blog content to drive keenly interested readers to your blog. Do a thorough job. Do not rush the process. Patiently publish detailed blog posts. But after you publish and promote one blog post, begin the planning process for the next blog post to think quantity in terms of blog content.
Top bloggers tend to be fairly prolific because Google only does so much for you.
Perhaps you may publish a few SEO-optimized, longer blog posts monthly before peppering in lesser word count but in-depth, thorough offers frequently. Do whatever vibes with you. But do not let the fear of publishing more content hold back your blogging campaign.
Conclusion: Now You Know What the Best Content Writers in the World Know
Publishing more quality, detailed content beats publishing less quality, detailed content.
Blog on the razor's edge by focusing on quality first but then adding a quantity element to your blogging campaign.
Admittedly, taking this road feels quite uncomfortable sometimes. Facing fear never feels enjoyable. Toss in the fact that focusing on quality then quantity challenges the most common blogging platitudes.
I squirm a little bit each time I edge into a commonly held blogging belief, for both the fact that honoring the limiting belief holds me back but also forms a point of disagreement with many highly successful, fellow bloggers.
What can I do?
I tell it like I see it.
Letting go of the fear of creating more blog content freed me from some blogging struggles. I intend to help you follow my lead if some of your blogging struggles relate to the fear of publishing a higher volume of helpful, detailed blog content.
Nobody gets ahead in the blogging world by being afraid, certainly not the best content writers in the world.
About the Author
Ryan Biddulph helps you blog at Blogging From Paradise.
Readers, please share so bloggers discover what the best content writers in the world know.
I look forward to your views in the comments section. What else makes the best content writers in the world on top of their blogging game?
Related Reading
This post shared how to overcome the fear of creating content. If you are a new blogger, the idea of putting your writing on the internet might be especially scary. Here are tips for writing your first blog post.