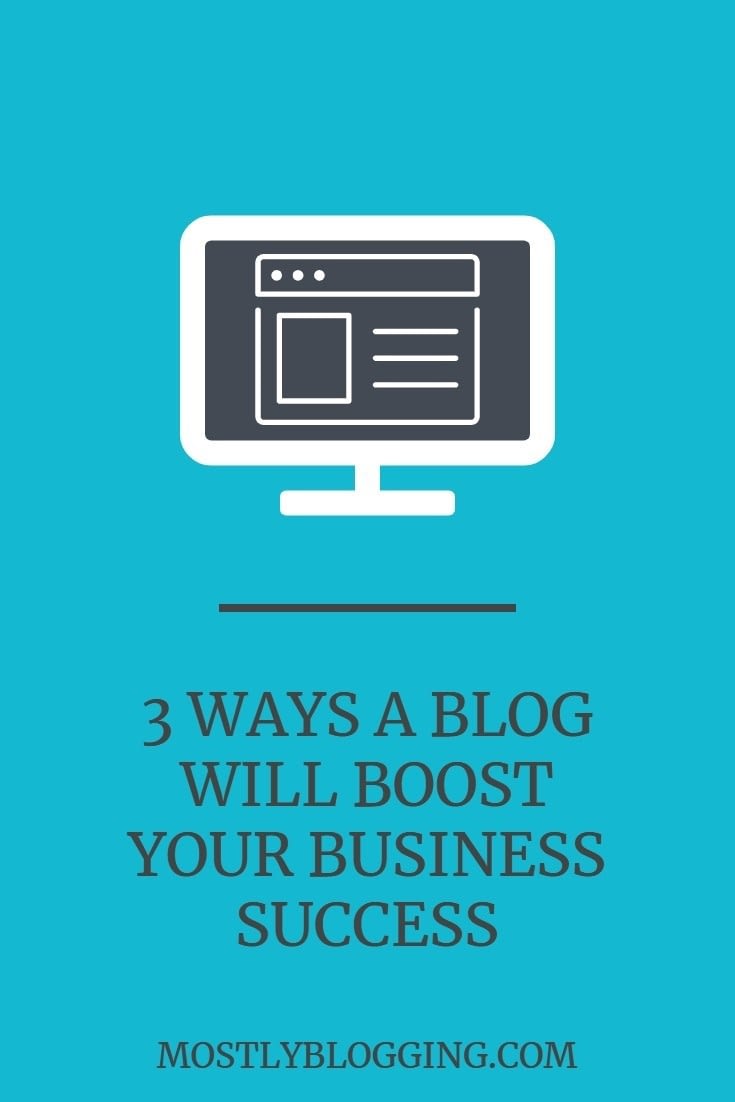 Do you know the benefits of websites for businesses?
Although today's guest author offers tips to boost the success of a pest control company with a blog, the benefits he lists will help bloggers, online entrepreneurs, and anyone else who wants search engine traffic from Google.
How Writing a Blog Can Help Boost Sales
This post was contributed

Writing a blog is a daunting task. You have to research for countless hours trying to find topics to discuss and then finally write a blog that offers value to readers. It may seem like this takes a lot of time, but when you get the flow of things, blogging becomes the easiest way to boost sales for your business. The same is true for responsible pest control services.

As a business in 2019, you have to leverage internet marketing. You may already have a website since it is an essential part of any business today, but what you may be lacking is a fully functional blog.

There are many factors of a marketing strategy that receives significant bonuses from writing and managing a blog. If you're still wondering why you should invest time or money into establishing a blog, here are a couple of good reasons to help you decide.
Benefits of Websites or Blogs for Businesses
A Blog Increases Organic Traffic

A blog gives you the opportunity to write on a variety of topics that offer value to readers. When someone is looking for solutions to a problem, they are likely going to search the internet for best practices.

You want these people to visit your site for the ultimate solution. If you blog and write about valuable topics, you are likely going to attract these people to your blog. And from there on, you can convince them to hire you for your services.

Google Loves Blogs

Struggling to reach the top of Google? If you have tried and tested every available marketing method to boost the ranking of your site, perhaps what you're really missing is a blog. Let's be honest, Google loves blogs. Businesses who maintain a blog receive a significant ranking and organic traffic boost which later on turns into sales.

So if you're in the race to reach the top of Google, make sure you write and maintain a blog.

Having Trouble With Topics?

Starting a blog isn't hard, what really puts people off is finding relevant topics for their industry.
To help you kickstart your very own shiny new blog, we have listed 15 excellent topics:

Seasonal problems that occur in your niche
How weather affects your niche
Health threats to people in your niche.
Problems in your niche + prevention tips
10 little known facts about your niche
Your niche + 10 myths busted
15 tried and tested techniques to help readers in your niche
3 must-know facts about your niche
How to hire a good company that's needed in your niche
What people in your niche really love
Ways people in your niche can be more secure
Ways to have an online party for people in your niche
How to keep people in your niche safe from hackers.
The health risks in your niche
5 best services in your niche
These are just some basic ideas about what people want to read on a business blog. With a good understanding of the industry, you can easily come up with 100s of useful topics to attract new clients.
Takeaways: Benefits of Websites or Blogs for Businesses
Host blogger's comments:
A business needs to communicate with its clients. Blogs function to communicate on the internet. After reading this post, you can plainly see the benefits of websites or blogs for businesses.
Readers, please share so entrepreneurs learn the benefits of websites for businesses that want to increase clients and sales.
I look forward to your views in the comment section.
This post was made possible by the support of our readers.
Related Reading