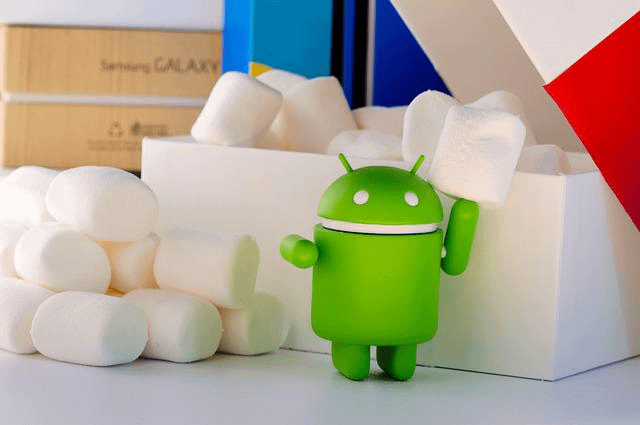 Are you ready for little-known Android phone hacks?
How does a user learn about Android apps that others have forgotten about?
The Android phones are popular in comparison to its competitor the iPhone.
Here is some data that may surprise you: Globally, 75% of smartphone users have an Android while only 25% have an iOS device (Source).
As you can see, this smartphone is widely used by millions of people worldwide. Most people understand the functions of Android smartphones.
This is the right guide to impress your buddies and keep valuable information at hand.
Are you ready for little-known Android phone hacks? Here we have listed all 10 best unknown Android apps. 
Best Android Phone Hacks and Tricks You Didn't Know About
Your Android device does all sorts of useful things. You may have never even known your tiny pocket PC could handle such demands.
We have a wide variety of things that you may have forgotten your Android phones did like allowing you to enjoy the world's fastest payout online casino. These amazing skills will have your peers asking how your gaming abilities work. Shared knowledge of course!
Save and Download Media
It is difficult to stay busy in the subways. Often you have neighborhoods where the signal is weak or terrible. You're not able to get internet access every day.
Here's the deal:
You can still watch videos and keep the experience entertaining while you wait for your ride.
For instance, you can download YouTube videos on your mobile. Watch free downloaded videos on your Android.
Also, you can download video files from your mobile browser. This trick can also be applied on a computer to music. Some applications may also keep songs if you have no internet access to the computer. The Spotify application also allows for listening online.
Related Reading: TikTok Downloader Music
Run Apps on Split Screens
Another important feature of Android7.0 Nougat is its split-screen option. This is beneficial so, you can easily connect different applications together.
You also get horizontal split screens, giving you access to the applications in front and back.
For example, this app is perfect when focusing on social networking while doing something else on a different screen.
It's also possible to use split screens to play. Expect to feel laggy when using game app multitasking. The app can only be set up by tapping on the Overview icon and selecting which applications you want.
It is easier to place the objects by holding them and moving them to display. When changing apps, double-tap the Overview button.
Let's discover more Android phone hacks and tricks.
Enable One-Handed Mode 
The phone is often unreliable, based on the phone's configuration. Fortunately, you can select a one-hand mode on all Android smartphones with one simple shortcut.
Keys on the Google Keyboard must be obtained when they are unavailable.
What is the Google Keyboard?
The Google Keyboard is a special app available for Android and iOS. You get the app through Google Play or the App Store. The app is also called "GBoard."
You can also get GBoard for PC with MEmu, free Android application software. By using MEmu, your Android screen appears larger since it is on your PC screen.
Can you use MEmu with Mac?
At the time of this writing, MEmu is not available for the Mac.
The Google Keyboard or GBoard should be your default if you're using an Android device, but if you're using a Samsung phone, you will be required to download the keyboard.
When you download this software, click the back button. Press the corresponding icon to switch to the one-hand mode. The keyboard has one of the arrows that allow the keyboard to move in the same direction as the mouse to rotate.
Cast Screen and Audio
Smartphone and tablet displays can be viewed on large screens such as your television. The TV will need Chromecast.
Chromecast has the ability to stream videos from any smartphone with the TV. For casting, turn off power saving mode and give the microphone permission. You can turn off microphone access through Settings and then tap Apps.
Choose Google Play and activate the microphone option under the Permits option. Connect a smartphone to a mobile device. Go into Google Home apps on the mobile and click on the device you wish to display on your screen. Tap Cast the screen, then cast the screen.
Are you ready for more Android phone hacks and tricks?
Encrypt Data on Your Phone 
Phones can be viewed as an expansion of our identity. It stays with us for many days and reveals some of your best personal information.
This information can help you maintain the best possible privacy:
To protect the file, please go to Settings and click Security Options. For certain smartphones, you'll have already seen encryption options on this page.
Tap this icon and wait for encryption to complete. If you are not seeing an option, click it. Here is encryption option. Taping encrypts the SD card and ensures that any information stored on them is encrypted. 
Quickly Change Your Wi-Fi Network 
Strangely, how to easily switch between Wi-Fi networks appears not to be clear to most users. Okay, you can go to Configurations > Network and Internet > Wi-Fi and modify them there. But that has to have a faster way, right?
Yes. It happens!
Swipe twice in the upper right corner of the screen. You will immediately receive the network information you want within your vicinity.
I've always wondered how you can access quick settings from your computer without using the Double-Swiping feature.
Have you?
Instead, two finger swappings are equivalent. 
Choose New Default Apps 
Another one of the advantages of Android versus iOS is that Google's mobile system lets people select different app defaults for browsing websites, text, displaying images etc.
The default app can be opened automatically if a user is trying something on the device—so when they click on a hyperlink, the default browser app opens the link. Use this flexibility and set default settings where desired.
In Settings, click the Apps tab and select Standard apps. Choose the categories on the screen for more detailed info about a new app. 
Enable Smart Lock 
When you leave your house, you will probably be more interested in protecting your smartphone than putting everything in the lockbox. You might be interested in trying Smart Lock which eliminates the use of the keypad lock at home.
When you use Google Smart Lock, you don't need to worry about remembering passwords.
Related Reading: 4 Best Password Organizers
Change Volume Settings Independently 
Android plays various kinds of audio, including music messages, notifications, and alerts. Depending upon what you've done when you're going through the Settings menu, then you should be aware that you can adjust individual sound modes using a slider.
Android provides an instant shortcut. Tap the volume button to change the current playing volume or ringtone volume. When that happens, a box will appear showing what the volume settings change and when it happens. At the end, the box should contain three points. 
Bring Back Notifications 
Almost everyone has had accidental phone swipe accidents. Sometimes the result is harmless and sometimes it is essential to our daily work and school lives. It is important for anyone to learn these android tips.
Find the widgets menu. You can do this using an empty screen to adjust the mode. Select Widgets and click Settings. The icon is found on your home screen. Eventually, a list appears. You can click "Notification Log" in this menu and you should see the notification history. 
Android Phone Hacks: FAQ
What are some Android secrets?
You can project your Android screen onto your PC or television. Also, you can work split screen to complete tasks at different websites. In addition, you can download videos to watch on your Android device even when the internet is poor.
Wrapping Up: Android Phone Hacks and Tricks
By reading this guide to Android phone hacks, you discovered little-known Android apps and settings that allow you to use your Android phone for new tasks. Some of the Android phone hacks this article offered also gave you tutorials for performing the Android phone hacks and tricks.
Readers, please share this article so Android users learn these Android phone hacks.
I look forward to your views in the comments section. Do you have an Android? Can you suggest more Android phone hacks not already shared in this post?
Related Reading
10+ Smart Gadgets [that Bloggers Need] in 2022
This post was contributed and made possible by the support of our readers.