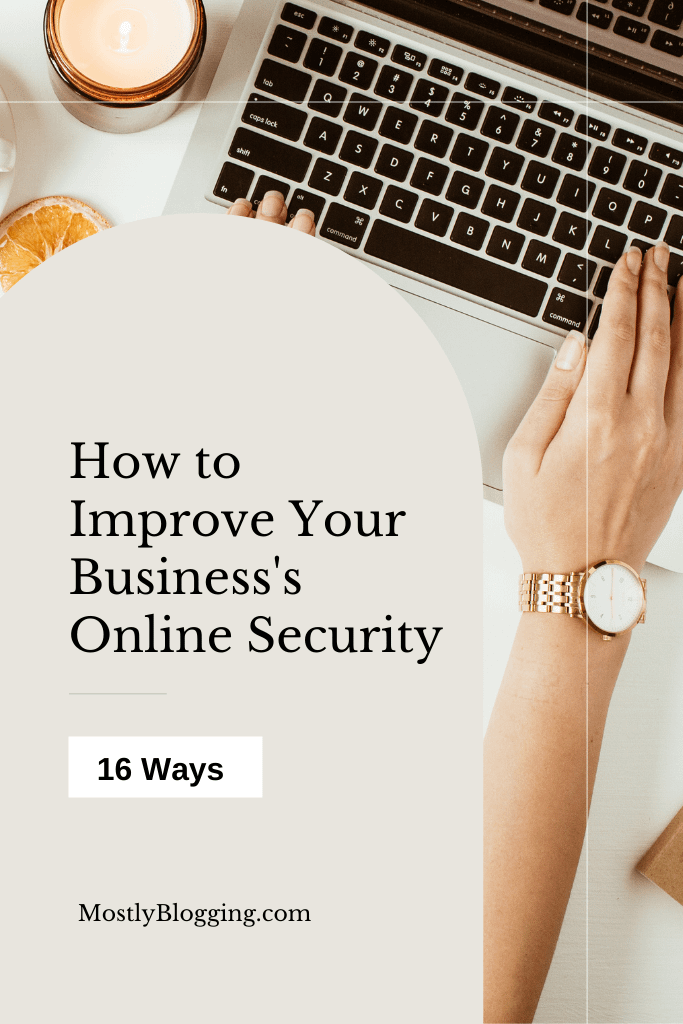 Russia has recently invaded and attacked Ukraine. Do you know how your country may be affected after conflict begins?
The need for IT support London companies has skyrocketed due to the Russian cyber invasion of Ukraine. The UK government advises companies and employees in the IT sector to set up ways to avoid data breaches and attacks.
Let's discover how to prevent data breaches after conflict begins.
How to Prevent Data Breaches
Businesses in the UK need to set up security measures in order to safeguard their data from hackers. Below we have listed some pointers on how to help safeguard your business. But to set up these measures, it is advisable to seek the assistance of an IT support company.
Educate all staff on the significance of data security
Explain why unsafe conduct, such as downloading music or films from some websites, should be avoided. When workers realize that hackers desire the data they work with, their thinking shifts in ways that may make the organization's information considerably more secure than it was before.
Recognize and categorize the data
You can't protect data until you know it exists, where it's kept, how it's utilized, how it's backed up and decommissioned. Make sure you know these details about all of your sensitive data. Because not every data is equally sensitive, be careful to categorize it based on its significance.
Let's examine what more you need to do after conflict begins.
Transfer sensitive data to a secure cloud provider
Unless you have a dedicated information security staff, a big cloud provider is likely to perform a better job than you in protecting your system and data from numerous threats.
Turn on remote wiping
Remote wipe capabilities should be enabled on all portable electronic devices that will ever store sensitive information.
Make sure that everyone has their login credentials.
Be wary of imposters.
Ensure that each individual who has to access a system with sensitive data has their login credentials. This is in order to trace malware or the source of the breach.
Ascertain that everyone using business systems uses correct passwords.
People prefer easy-to-remember passwords; without rules and technology to enforce the right password selection, companies risk having passwords like "1234" serve as the sole line of defense against illegal access to critical data. As a result, create appropriate regulations to guarantee that they are followed.
Multi-factor is the way to go.
Consider using robust, multi-factor authentication to access systems containing sensitive data.
Take care of BYOD (Bring Your Own Device)
Make sure you have rules and technologies to deal with the many threats posed by workers, contractors, and visitors bringing their own devices into your premises and connecting to corporate networks.
All Internet access from personal devices or devices belonging to other enterprises should be done on a network distinct from the one used for workplace PCs.
When storing or delivering sensitive data, encrypt it.
There are lots of solutions for this, and some operating systems even have encryption features. Whether you're unsure if anything should be encrypted, encrypt it, as you presumably already know.
Back up your data
Most individuals and companies do not back up their data often enough, and many (if not most) will not discover the consequences of their error until it is too late.
Keep backups and production networks separate
If ransomware infects one of your production networks, any backups connected may be corrupted. In addition to onsite backups, keep remote backups.
What else should you do after conflict begins?
Use technology to enforce the rules.
As many businesses have discovered the hard way, procedures alone will not prevent workers from leaking critical information or making otherwise unethical social media postings.
Remember that many major data breaches start with hackers writing spear-phishing emails based on information that has been over-shared on social media.
Make use of the right security technologies
Don't simply go out and get the most recent and most refined. Define functional and security needs, then choose security controls appropriately to acquire and use what you need.
Security software should be installed on all computers and mobile devices that handle sensitive data or connect to a network with devices that store sensitive data.
Here are three more precautions to take with IT after conflict starts.
Ascertain that technology is up to date.
Install fixes to the server and client-side operating systems and applications and keep security software updated. Take advantage of the automatic update services offered by several major suppliers.
IoT devices should not be connected to industrial networks
Treat Internet of Things devices as though they were a separate category of potentially dangerous BYOD devices, and keep them on different networks. Only buy IoT devices with adequate security features, such as the capacity to be patched and the option to change default passwords after installation and activation.
All information security laws and industry standards must be followed.
Consider such restrictions to be a starting point rather than measures that, if followed, would provide appropriate protection.
Conclusion: After Conflict IT Safety Precautions
Entrepreneurs: Now you know how to protect your business's IT after conflict begins.
IT support is essential, and businesses should consider how to protect their data from security breaches. Many London IT support companies can help secure data and eliminate security breaches.
Readers, please share so entrepreneurs know how to protect their business's IT after conflict begins internationally.
Related Reading
How to Protect Your Privacy and Confidentiality Online
This post was contributed and made possible by the support of our readers.