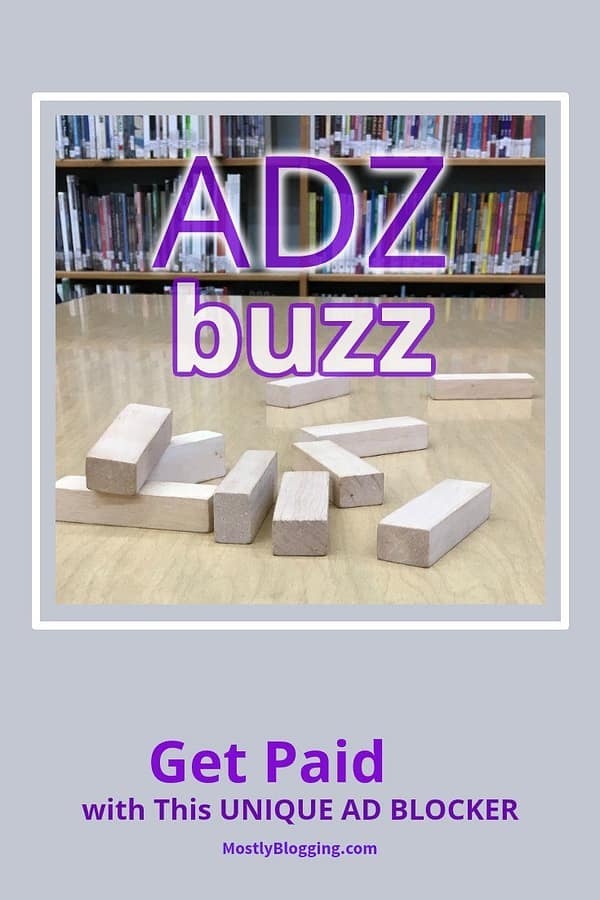 Do you make enough money to support your blog?
One of the many ways bloggers and marketers make money on the Internet to support their websites is through pay-per-click advertising.
However, if you rely on Pay Per Click Advertising, you lose money when people use adblockers to block those ads.
ADZbuzz Ublock is a tool solves that problem for website publishers by creating a better user experience for your visitors.
Also, installing ADZbuzz is a money-making opportunity for you.
After you install the tool, ADZbuzz is able to determine how much traffic is going to your site and pays you accordingly.
Installing ADZbuzz is win-win since the tool helps both you and your readers.
ADZbuzz Ublock: The Solution to Adblock and Revenue Loss Problems for Publishers
This is a sponsored post
Unless you are completely new to the Internet, it's likely you have heard about or even use an adblocker, right? But do you know how much bloggers and online publishers are losing to adblockers?
In the last couple of years, adblockers have resulted in the loss of billions of dollars in revenue for bloggers, publishers, and advertisers. In a 2015 PageFair study, the estimated revenue loss for publishers was estimated at about 22 billion dollars. This is a huge loss in an industry that practically needs a constant revenue stream to stay afloat.
Why website visitors use adblockers
The use of adblockers has become mainstreamed for visitors and publishers have been adopting various methods to solve the problem. The main methods that publishers have used so far include
The use of anti-adblock scripts on their blogs or website to prevent the installation and running of adblock extensions. This solution has not solved the problem of adblockers for publishers because daily we get to see the development of superior scripts that trump the anti-adblock scripts used by the publishers.
The blocking of adblock users from accessing the site. Blocking users who have installed adblocker has not been effective as well. What it has succeeded doing is discouraged users from visiting the sites and leading to loss of leads and revenue to the publishers.
The use of paid content or paywalls in place of advertisement. This method has not solved the adblock issue because people have options of accessing free content elsewhere. Why should they pay to consume content when they can access same elsewhere?
These solutions have not really solved the loss of revenue problem for publishers but there is now a system that works. This is the ADZbuzz solution which allows the installation and use of the ADZbuzz Ublock extension.
The solution to adblock and revenue loss for publishers is ADZbuzz Ublock extension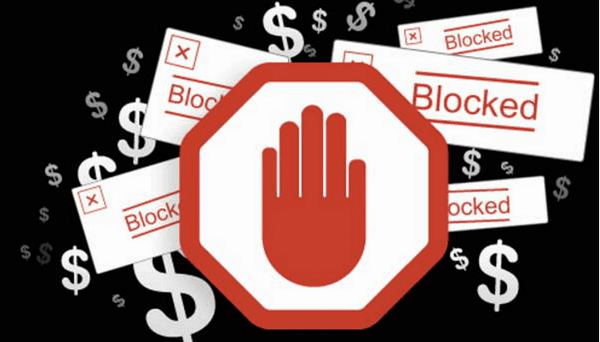 ADZbuzz Ublock is the solution to revenue loss for publishers who have been affected by Adblockers' usage. The following are reasons and benefits you will love this solution:
ADZbuzz Ublock is a free browser extension that users can install to prevent the accessing of ads on a web page. Once this extension is installed in a browser like, let's say, Chrome, no advert will appear on the site. This will help the user enjoy a smooth browsing experience.
ADZbuzz Ublock is an adblocker with a difference. This is because it will be the world's first adblocker that directly pay publishers from revenue generated by a centralized advertising platform.
The adblocker comes with a script that publishers can install on their websites. This script will track the volume of visitors that come to the site and the amount of revenue that would be earned by the publisher.
ADZbuzz Ublock provides a centralized advertising platform where revenue is generated to pay the publishers.
The ADZbuzz centralized advertising platform is the

ADZbuzz Savers

. Whenever a visitor clicks on any online retailer in ADZbuzz Savers, the system automatically distributes money to publishers.
More so, any user who installs this adblock is automatically helping the publisher to make money.
Everyone benefits from ADZbuzz Ublock – the user, the publisher, and the advertiser. It is the first adblock solution that pays publishers. Their efforts and sacrifice publishing content are rewarded. Since ADZbuzz Ublock blocks ads from websites so that users can enjoy a smooth content consumption experience, publishers are rewarded with payments in lieu of ads not published on their platforms.
Advertisers also will have their credibility intact as they can now advertise where their products are needed.
Whether you are a blogger or user, you should embrace this ultimate solution to curbing the adblock problem. ADZbuzz Ublock from ADZbuzz.com is the way forward for users and publishers who want to be a part of the solution, not part of the problem!
If you are blogger or web publisher, then you can certainly increase your revenue base by getting paid through this adblocker as it is the first to pay publishers directly.
Click here to download ADZbuzz uBlock for free today and learn more about how it works.
Remember that whether you are a blogger or normal user, you can get a lot of benefits from this.
This post was contributed.
Host Blogger's Comments:
Readers, please share, so website creators know how to deal with the problem of revenue loss due to ad blockers.
Related Post:
How to Triple Your Productivity with GetResponse, 1 Amazing Tool