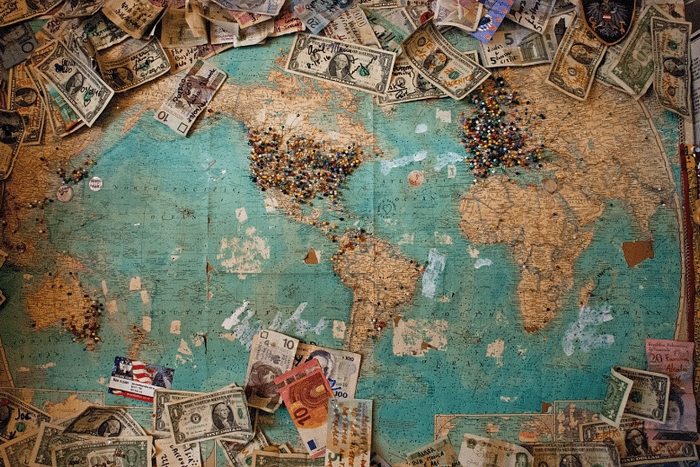 Do you know the advantages of international business?
Businesses will tend to naturally gravitate towards global expansion once they've reached a certain point in their lifetime.
In order to attract more customers and scale up their operations, going global seems like the smartest choice.
There are many advantages of international business:
You open yourself up to an entirely new market of consumers and it gives you countless opportunities to make it big overseas.
This can be incredibly enticing, especially if you feel like your business has hit a wall in terms of its growth. Many companies have found success by moving their operations overseas and trying to bring in a wider audience, but it's not something that comes without risk.
By the time you're done reading this post, you'll know the disadvantages and advantages of international business.
After all, trying to appeal to a wider audience can backfire, especially if you need to change the way your business runs or even the way your products are presented.
Understanding cultural differences in the way consumers think and act can also be time-consuming. It's a lot of hard work to try and fit your products to a market you're unfamiliar with, and if your first impressions fail, it could ruin the perception of your brand before you've even launched your business overseas.
So it begs the question: Is it really worth expanding overseas given how much investment it requires? Are the rewards really worth it? In this article, we'll be exploring that question and uncovering if international expansion is really a goal that businesses should strive to achieve.
Source: https://unsplash.com/photos/ir5MHI6rPg0 (CC0)
What are the challenges of opening your business to an overseas market?
In order to truly understand what the risks of expanding your business are, we need to look at the challenges involved in bringing your business to an international audience. First, we need to make a distinction between "making your business international" and "breaking into an overseas market" because they represent different things.
Trying to make your business international often involves appealing to the world as a whole and not a specific demographic. This means that your products will generally appeal to the entire world but may have slight regional differences, such as the language used on the product. In some cases, there might be hardware differences but the product could be offered in a variety of different languages, such as a smartphone with software to support different languages.
On the other hand, trying to break into an overseas market could mean trying to appeal to a specific type of audience. A very popular option these days is to appeal to a growing Chinese population given how large the middle class in the country is and how many opportunities there are to reduce operating costs by embracing expansion into the country.
Since these are two very different approaches to overseas expansion, we thought it'd be good to make a distinction between the two. The first approach tends to be better for businesses that see themselves as trendsetters and expect customers across the globe to have a mutual understanding when it comes to how to use your products or services.
On the other hand, the second approach tends to be more popular when your product is already fairly niche or if you've identified a gap in the market that you can take advantage of.
Regardless of what approach you take, here are some of the main challenges that you should be focusing on overcoming if you want to appeal to an international audience:
Understanding your financial options – Depending on how you wish to approach your international expansion, you may need to consider what options you have for managing your finances. It may help you to set up international bank accounts so that you can collect payments in your customer's preferred currency. This can feel a lot more professional, attracting more attention and also potentially opening you up to local financial benefits in some cases.
Embracing the local economy – Before you move into an overseas market, it's worth remembering that there's probably already a fairly healthy market in your target country. This means that you'll need to embrace the local economy, understand what people like, and also how they approach your products in general.
Acknowledging the cultural differences – If your product is widely accepted in your home country, it doesn't mean that it'll have the same impact overseas. Understanding cultural differences can be tricky, so it's worth doing plenty of research before you consider moving your product abroad.
These are three common challenges that you'll face when trying to appeal to an international audience. From here, you can already see that there are many risks involved that could make it challenging to appeal to an overseas audience. However, in most cases, the biggest thing you need to worry about is how you can appeal to an overseas audience, especially if there's already a competing product in the local market.
Source: https://unsplash.com/photos/63W4HqhDNYc (CC0)
Is it worth losing a part of your identity?
One of the biggest concerns that business owners have when it comes to appealing to an overseas market is if they're able to retain their business identity.
As you can see above, there are a lot of risks and challenges involved in breaking into an international market. This means that you'll undoubtedly have to change your business workflow, your products, and potentially your services in order to meet the demands of a different market.
This could mean that your identity as a business will slowly fade away. If you have to change too many things to appeal to an international audience, will your current audience feel betrayed and seek alternate solutions?
Will their quality of service be impacted as a result of your push into an overseas market? These are the sorts of questions you should ask because the last thing you want to do is forget about your existing audience during your overseas expansion process.
Wrapping Up: Disadvantages and Advantages of International Business
It's a tricky act to balance so many different aspects of your business. In most cases, you're going to lose a part of your identity as a business since you need to appeal to a larger common denominator.
If this is the case, then you may want to think twice about expanding overseas. However, if you're willing to accept this as a necessity to grow your business, then you should absolutely accept the reward that comes with overseas growth.
Host blogger's comments:
Readers, please share so entrepreneurs learn the disadvantages and advantages of international business expansion.
I look forward to your views in the comments section. Most of this post focused on the disadvantages of expanding a business overseas. Do you know any advantages of international business expansion?
Related: If you are interested in the disadvantages and advantages of international business, you might want to check out how to transfer money internationally.
This post was written by an anonymous author made possible by the support of our readers.