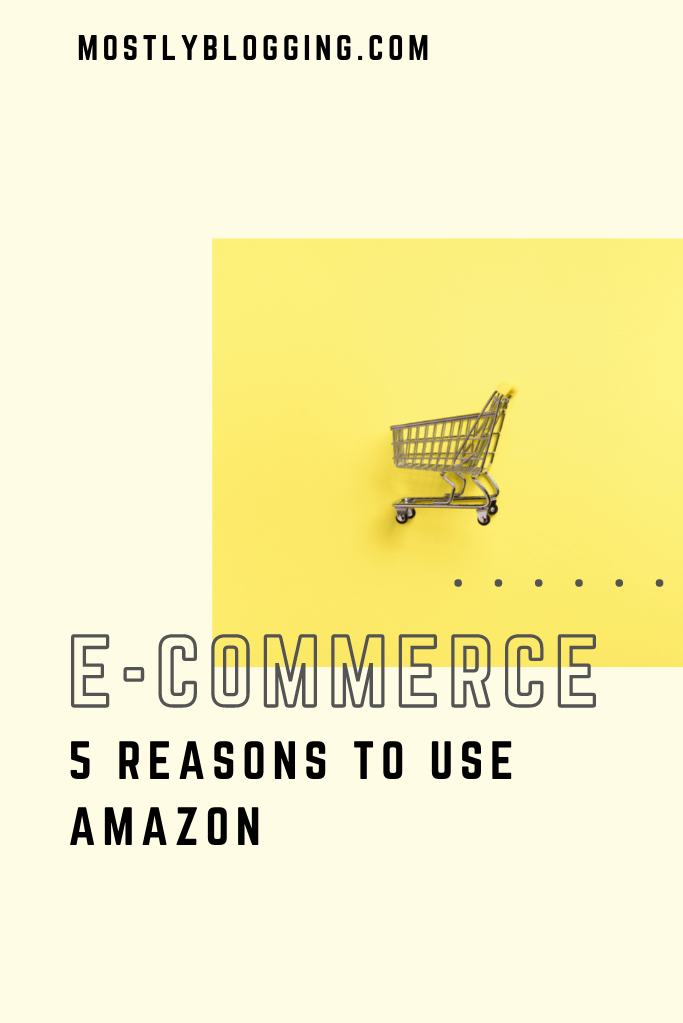 You know Amazon.com is a popular online store, but do you know the advantages of Amazon?
This blog has shared how to become an Amazon seller and how to participate in the Amazon Kindle Program, but why use Amazon at all? What are the advantages of Amazon?
According to recent statistics, 197 million people worldwide use Amazon. Certainly, they know the advantages of Amazon for online shopping.
By reading this post, you will know the advantages of using Amazon.com and the pros of returning unwanted Amazon items at Kohls Department Store.
You will also get information about selling on Walmart vs Amazon and Amazon's attempts to partner with Kohls to undercut Walmart.
Let's get started by discovering the advantages of Amazon.
Advantages of Amazon
1. Amazon has a finger in every pie.
Amazon's previous CEO, Jeff Bezos, is involved in the space industry.
Amazon has an online pharmacy.
Amazon Prime has movies that stream online.
You might ask why being multi-faceted is one of the advantages of Amazon.
Since Amazon is versatile, the company is knowledgeable about many areas. You might make purchases in these areas. You want to buy from a knowledgeable brand.
2. Amazon is cutting edge.
Jeff Bezos, Amazon's previous CEO, chose to step down as head of Amazon. By changing direction in leadership, Amazon's ideas stay fresh since its new leader is fresh in the position.
Also, Bezos did what was best for his company instead of doing what was best for himself. For instance, he chose to step down rather than stay in a position of power and in the spotlight.
Although his tenure as CEO is over, Bezos vows to continue to help the company.
3. Amazon Shows Compassion Toward Employees
Have you seen Amazon's commercials?
They show generosity toward employees.
For instance, one commercial shows how the company trained a worker for an industry position.
Let's explore more advantages of Amazon.
4. Amazon is Convenient for Resellers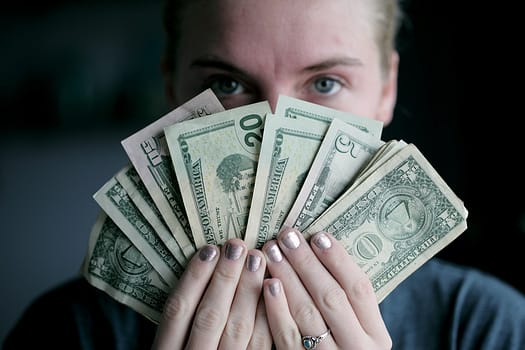 Why should you consider selling your products on Amazon?
For $39.99 per month, Amazon takes care of all the seller's needs.
For instance, Amazon will package the item and take care of shipping.
These perks and more are available to you when you join the Amazon FBA Program. "FBA" stands for "Fulfilled by Amazon."
Apps are also available to tell resellers whether selling an item will result in profits.
5. Amazon is Convenient for Consumers
With a $139 per year Prime Membership, you can get two-day shipping on many items.
Amazon has a lower price for students.
Also, Amazon Prime Movie Streaming is available for people with a Prime Membership.
Next, Amazon has drop-off centers. These are convenient.
Instead of packaging your unwanted Amazon item for a return, go to the drop-off center. They will print a return label and package your product for return.
Once, I even had an Amazon worker come to my house with the return label when the item was too big for me to transport.
You can find one of the convenient drop-off centers inside of Kohls Department Store.
The Pros of Amazon Returns at Kohls
There's no reason to stress over Amazon returns when you can send yours to Kohls. Not only will they take care of the return, but they also offer free return shipping.
You can even start your return process on the phone while you're in the parking lot. The whole process is quick and easy, and it takes the stress out of returning an Amazon purchase. If you have any questions, contact a spokeswoman at Kohls to find out how to make your return.
1. Convenient and Easy
First of all, research how to return Amazon products at Kohls.
Amazon returns at Kohls are convenient and easy. Bring the items back to Kohls and they will package them for you.
There's no need to pack and mail the items, seal an envelope, or hunt for stamps.
The service is available in 82 Kohls locations in Los Angeles and Chicago for now. It's unclear whether it will be rolled out to other locations. Once the service has been rolled out, it will be made available for all Kohls locations.
Selling on Walmart vs Amazon
Kohls and Amazon are using their strengths to undercut Walmart. Amazon has the store portfolio and Kohls' omnichannel capabilities. Together, these two companies can increase foot traffic in their stores and attract more customers.
Kohls is betting that the return policy will encourage more customers to shop in its stores, which will translate into more money for them. In a way, Amazon's move to undercut Walmart could prove to be a good thing. It could even help it compete with Walmart, which has been staking its catch-up strategy on a network of thousands of stores.
2. Free of Charge
One of the major benefits of Amazon returns at Kohls is that they are free of charge.
They offer designated parking spaces and a 25% discount coupon when you return a product.
But be careful: You may not qualify for one if you live more than eight miles from the store.
But you can easily check if you qualify by checking your Amazon return options. In addition to determining whether you can return an oversized or heavy item, you can also view their return options.
3. Receive Rewards
When making an Amazon return at Kohls, you can also receive rewards. Despite the fact that Kohl's does not disclose its return policy, Amazon will take back most new, unopened items. They will also accept items sold by third-party sellers.
You can even return Amazon gifts if you have the proper order number. Once the return is processed, you will receive an email from the company. Your refund will be processed within a few days.
To make an Amazon return at Kohls, you'll need to visit a store that accepts Amazon returns.
Some stores have a separate counter to process Amazon returns while others process them through their customer service desk. When you arrive, just show your receipt and get the store associate to scan it.
Once you've finished scanning the QR code, the associate will pack and ship your returned items for free. A 25% off coupon will also be issued for making an Amazon return at Kohls.
Advantages of Amazon: FAQ
What are the advantages of Amazon?
There are many advantages of Amazon. For instance, Amazon shopping is convenient for shoppers and cheaper for students. Amazon selling is convenient for resellers. Finally, Amazon is versatile, knowledgeable, and generous.
Wrapping Up: Advantages of Amazon
By reading this post, you discovered five advantages of Amazon and information about Amazon's rivalry with Walmart. Finally, you found out the advantages of using Kohls to return your unwanted Amazon.com purchases.
Readers, please share so shoppers discover the advantages of Amazon and the Kohls Drop-Off Center.
I look forward to your views in the comment section. The contributing author seems to be on Team Amazon in the Selling on Walmart vs Amazon competition. What is your position? Also, can you suggest more advantages of Amazon to add to the discussion?
Author: Janice Wald and a Contributing Author
This post was made possible by the support of our readers.