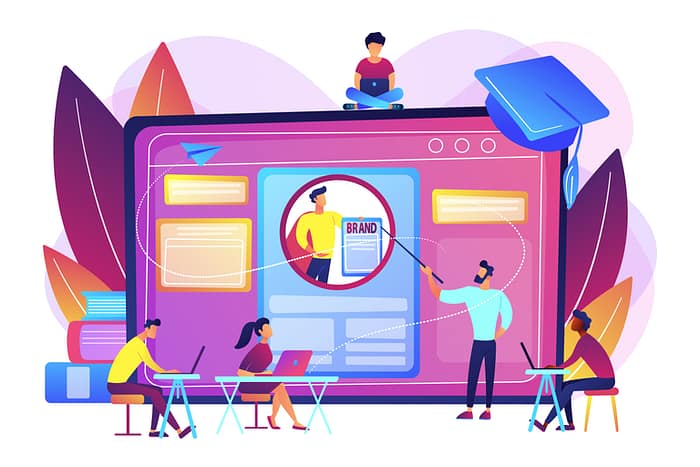 Do you need help writing ads targeting college students?
With restrictions lifting across the country, this post is timely.
As schools make plans for students to return, the time is ripe for you to hone your skills writing ads targeting college students.
A Comprehensive Guide to Attracting Students to Your Business
Today's students spend a whopping eight hours per day across different media and the Internet.
Though they do not earn much, they tend to spend money on tons of products and services. For this reason and many others, students have been the target of businesses for many years.
The desirable 18-30 demographic hasn't yet developed impenetrable brand loyalties, and it is easy to mold their interest and affinities.
In other words, if your business can establish a connection with this target group, chances are you will be able to nurture your customer relationships even after they graduate, start careers, and progress in life.
That said, reaching out to students can be tricky, especially when competing with several other brands.
Here are some tips that can help you with this process. By the time you are done reading, you will know how to write better ads targeting college students.
Let's get started marketing to college students.
Marketing to College Students
What is college marketing (also known as "collegemarketing?")
College marketing entails marketing to college students.
Brands have a tough time with collegemarketing.
Follow these suggestions to come up with ads targeting college students to make your campaigns easier to write and more successful.
Profile Your Targets
Students constitute an extensive category with different buying habits and interests.
The requirements of a second-year graduate student would vary considerably from that of a fresher. So you will need to cater to their needs accordingly.
For instance, let's look at the example of https://essayhub.com/ that students use to get essay writing help. For undergraduate students, they have master level writers, and graduate students can work with Ph.D. level writers.
Similarly, you also need to have different marketing strategies that will work for various student groups as well. You will need to do extensive research and work out how to reach these multiple groups before starting your marketing.
Make Videos
96% of people prefer videos to learn more about a product or service. This includes student demographics as well.
The era of television has been replaced by online streaming. Videos are becoming shorter and shorter, making it possible to watch heaps of content in just a couple of minutes.
Videos have proved to be an effective way of communicating with students. They are fun, informative, and engaging. How-to videos, tutorials, and other educational videos can evoke a lot of interest and conversation among students. Here are more video idea generators.
One of the advantages of social media for business is the ability to use videos across social channels.
This is a time-saving tip for you. Make one video and use a tool like Instasize video to change the dimensions so you can use the video across different social media platforms.
Visit Colleges
As a business founder, your expertise is a matter of significant interest to college students. They are future entrepreneurs and would be eager to learn from you. This is your opportunity to attract them to your product as well.
Start with your own college, and offer to speak about your business journey to students. You can reach out to other institutions to address business students or conduct networking events.
You can discuss with students how to make an outline of their goals and tips to launch their own start-ups. Universities are always looking for start-up founders or their representatives to engage with the students, which could be your perfect opening.
Engage Student Ambassadors
The power of peer recommendation is superior when compared to that of advertisements or celebrity endorsements. One way to do this is to reach out to student influencers. Alternatively, even a better way is to reward students who are already loyal customers of your business.
These student ambassadors can act as micro-influencers for your business. Whether you are launching your business from college or after, this tact can help spread the good word. You can offer them ambassador kits or arm them with giveaways that they can provide to their peers. In return, you could offer them referral discounts.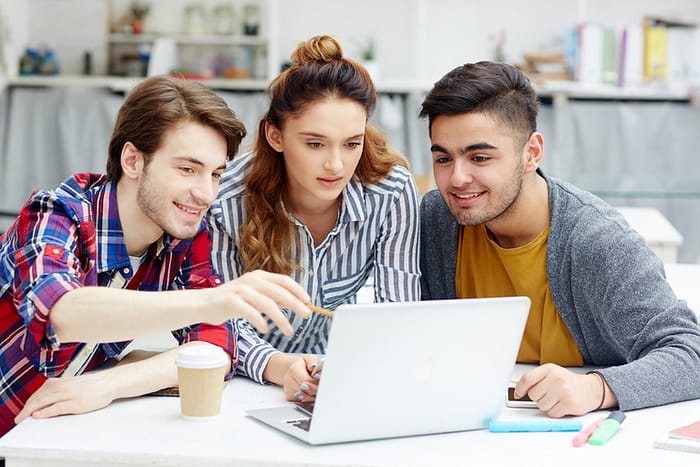 User-Generated Content
User-generated content goes hand-in-hand with peer reviews. When an influencer posts about your product, it is obvious that they are being paid to do so. But when you share content generated by your users, they carry more weight and hold more value among the audience.
If your primary target group are students, this means the majority of the user-generated content will already be peer recommendations. But you simply cannot expect learners to take the initiatives to rave about your product. You can request them when they place their orders and make sure that you give credit to their original posts.
Offer Student Discounts
The many perks of being a student are the discounts that come along with it. Be it in transportation, museum visits, or travel packages, students often get unique packages that are tailored to their budget and interests. So why not apply the same strategy to your business as well.
As they are limited to finds, students regularly look for businesses that can offer them concessions. If you are promoting your product or service, make sure that you advertise right and students get exclusive discounts.
Cause Marketing
The Gen Z audience is not merely about buying a product because it works well.
They want to know the story behind the product, its journey, and what it means to invest in the brand. They want to make sure that their purchase contributes to a cause. For 4 out of 5 customers, the business also has a social responsibility.
Cause marketing has gained quite some traction in recent years. So if you want to give back to society, there might be a marketing opportunity there as well.
As long as you are genuinely interested in the cause, ensure that your voice is reflected in the brand message and imagery. This will reinforce your brand value among the users, particularly the students.
This tip for writing ads targeting college students is timely. During summer 2020, there was civil unrest in the United States. Brands took advantage of Instagram to support the Black Lives Matter cause using Story stickers.
Stay Updated
A new social network is popping up every few months. The young demographic is moving swiftly from Facebook to Instagram and from Snapchat to TikTok.
As sophisticated as your business may be, you have to advertise where the audience will see. Apart from the student newspaper and online forums, you have to make sure that the product makes its rounds in TikTok videos as well. You might already be getting user-generated there, which you are unaware of.
Market for the Parents
A majority of a student's finances come from their parents. So it is never a bad idea to make your packaging attractive to the parents as well. You might have to carefully plan the time around holidays, move-in-days, or parents' weekend. Do not underestimate the convincing powers of students when they really want something from their parents.
So how do you appeal to the older demographic? Add some incentives to them as well. Emphasize how your product will improve their child's life, how it will help focus or stay healthy. Ultimately, you want to make the parents feel that your product is a wise decision for their kids.
Ads Targeting College Students: FAQ
What should you consider when marketing to college students?
Consider strategies that are effective both online and offline. For instance, visit colleges, offer college students discounts, and appeal to parents since many financially support their college-aged children.
Also, make sure your brand keeps up with the times. For example, your brand should support causes college students might find important.
Wrapping Up: Ads Targeting College Students
College students constitute a workable market, but they can also be very fickle. You need effective long-term strategies that will continuously get their attention. Finding the right ways to connect with them will hold the key to your marketing success.
Takeaways:
This guide to writing ads targeting college students shared actionable strategies you can implement online and offline.
Readers, please share so entrepreneurs discover these tips for writing ads targeting college students.
I look forward to your views in the comments section. Do you have suggestions for writing the best ads targeting college students?
This post was contributed and made possible by the support of our readers.